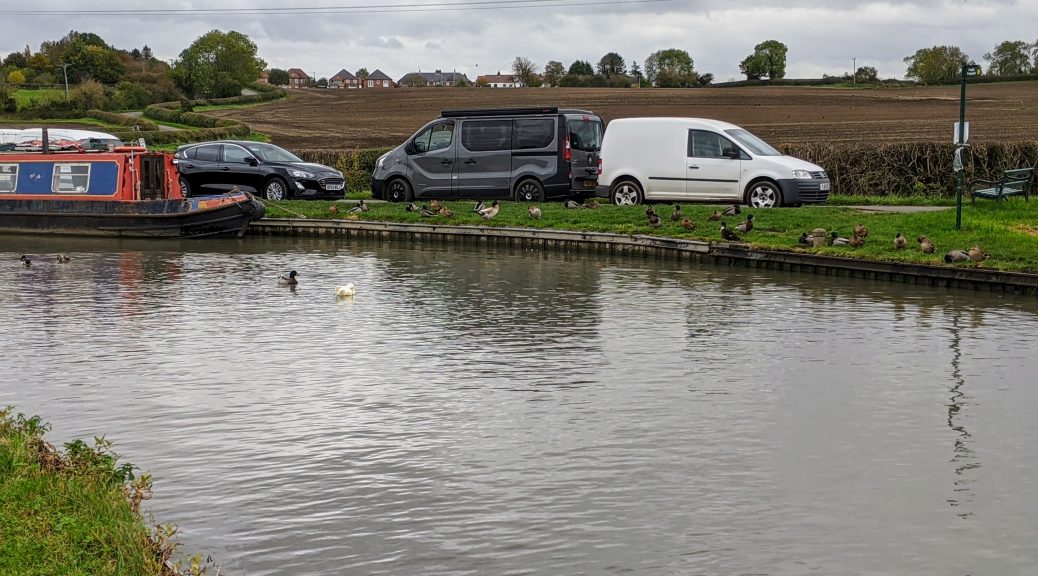 Duck corner – Stoke Golding – Ashby Canal
As they call it.
This is the place of many ducks, which should come as no shock to those familiar with the Ashby canal, which seems to be a 'duck utopia'.
Unfortunately, I don't have a gun, or I might be tempted to pop a couple off.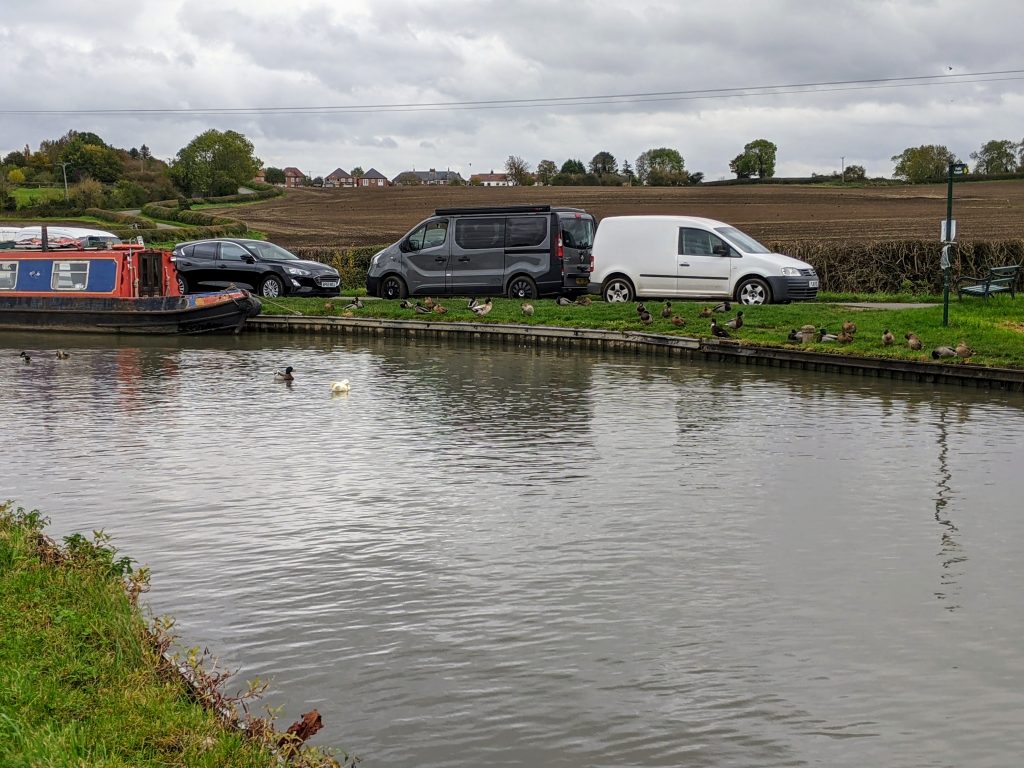 I'm sure they wouldn't miss one or two of each other.
They were running around in the field today in the rain when I went down the shops. They had muddy flippers and were getting bogged down…
I believe they get a lot of bread and this may be a good space for fishing, (when I get round to it).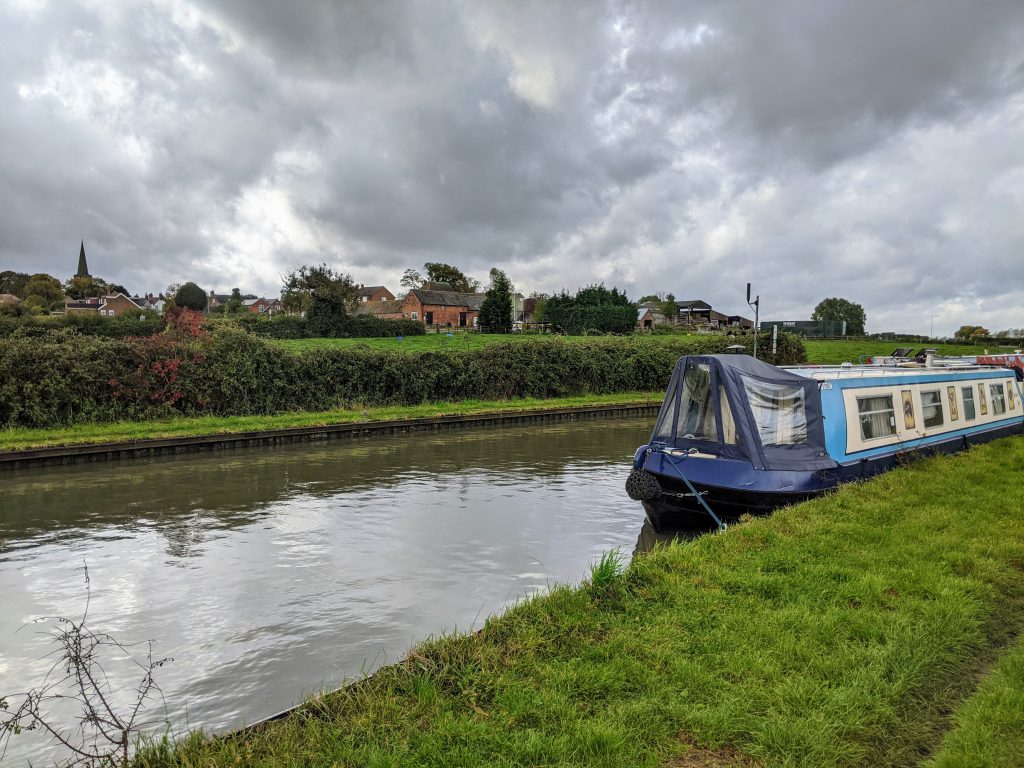 This spot is about 1 mile from where I was previously.
I prefer it as there are no overhanging trees/hedges as before.
Overhanging trees (hedges):-
Block the solar panels
Drop leaves on the boat (ruins paintwork)
Stop the stove from functioning properly (downdraft/lack of wind)
Apart from that, they're all fine and dandy. They do make the boat a bit cold and dank. If you like cold and dank, then the woods are for you.
Personally, I'm glad I moved on.
Here's a view from Bridge 22, where I was moored previously.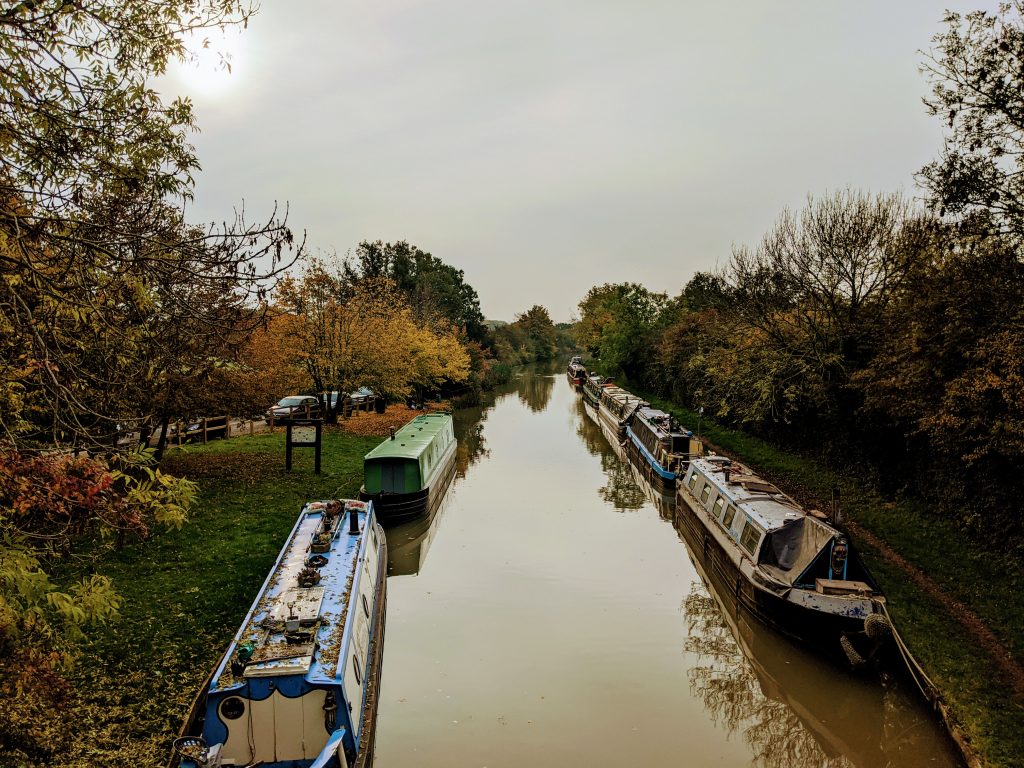 …