Little Bedwyn -> Oak Hill
Little Bedwyn -> Oak Hill
So after the dramas of the day, I've moved on, from Little Bedwyn to Oak Hill.
In case you didn't read the previous post, which contained some incorrect information, I'll explain a little about what happened.
1) My car had no Tax and I had no log book
They no longer provide physical tax disks, and you have no idea when they're going out of date without consulting the documentation. I'm not sure where this is, it may be in Lt Haywood.
I don't know.
When I was in Newbury picking my bike up I was approached by a guy in the car park.
[su_quote]"Is this your car" – "er, yah" "Are you aware that you're driving without vehicle tax?" – "er, no" "According to our records, this vehicle is not taxed and you can't drive it on the road"[/su_quote] After some searching for documents. [su_quote]"Been off-roading?" – "I live on a boat, have to go down little lanes sometimes"[/su_quote]
This may have swung things in my favour.
Eventually he drove off… He gave me an hour to get home and get my documents, which I did not have.
I've no idea where they are.
Had to apply for some more £25.
Also had to pay for some tax £88.
2) My bike went missing
First it was there, then it was gone.
I only went up the canal to turn the boat around.
When I came back and went to load it onto the boat, it was no longer there.
This was in the space of about 2 hours.
3) My car was vandalised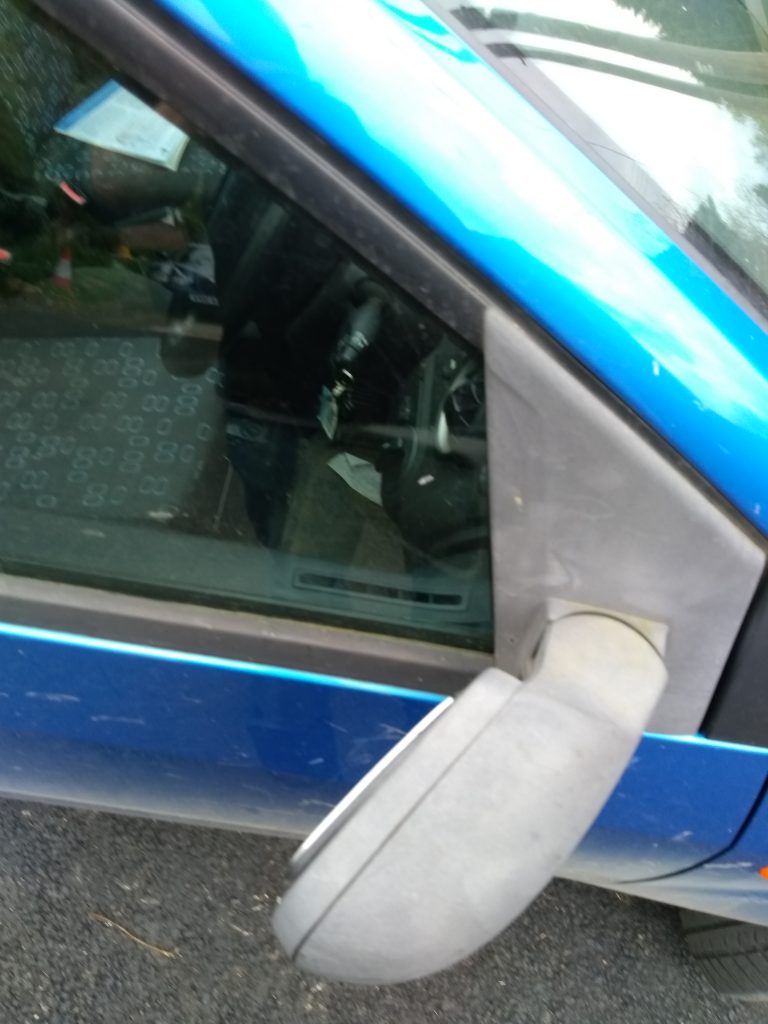 Apparently, this is a common thing with boaters. They're often the victims of vandalism by locals disgruntled by their free-living lifestyle.
It happened with the locks in Gt. Bedwyn which were opened at all hours in the morning.
It happened here.
I'm continuously reading about it on Kennet and Avon fb Group.
A fair few things going on.
Yesterday
Was a fairly eventful day.
I actually meant to go to work. But this did not happen. Getting tax sorted out at the various Post Offices in Pewsey vale.
Hungerford doesn't have a Post Office. 25,000+ population. No post office.
Didn't want to cycle to Marlborough because it's so hilly.
I went to Burbage. After they couldn't do it. I went to Pewsey.
All good fun. This took up a good chunk of the day.
Little Bedwyn
Dropped in on the couple that overlooked the boat whilst I was staying in Lt. Bedwyn to let them know what had happened and find out if they had seen anything.
They hadn't as it turned out. But they had owned a narrowboat in the past, and told me a couple of things that may have contributed to the bike being moved in the first place.
Firstly, the piece of land I left it on belongs to the manor owner in Little Bedwyn a Mr. Pucker or Plucker.
Secondly, it brought to mind my initial suspect of the moving and vandalism. Who it turned out not to be.
I mentioned that there were some teal ducks down on the canal by my boat, and they went down and took some photographs.
They gave me their phone number and rang me up to find out how my investigations were going.
The Harrow
This is the Michelin starred restaurant in the village.
Turns out it was the head chef who had moved it and had it located in his back garden.
At around 9.30pm last night, I went round and picked it up.
Luckily enough, I knew the guy, otherwise as I explained to him, I would have been a lot less happy.
Why he moved it, I've no idea.
It seems like an incredibly stupid thing to do, and as I explained to him, I would have been extremely displeased if I had not know him, even if he did post it on facebook, which seems like a ridiculous thing to do as everyone in the village knew I was mooring there and stored my bike there against a tree.
I guess it may have been a prank of some sort, or an ill thought out act of kindness.
I'm unsure which.
Oak Hill
Still.
That episode is over.
I've now moved down to my next location, which I've called Oak Hill.

Maybe a mile or so from Froxfield, the final village in Wiltshire.
It's a pretty spot with a view out across the Dunn valley.
No trains here, or general noisiness. Just peace and quite.