Sorry it's been such a long time since my last installment.
Since then I've moved the boat 3 times from it's previous location near the village of Dadlington, where it was quite nice with good wifi and solar.
The three things you need really are 1) parking 2) good phone signal 3) solar to make a mooring semi-decent.
It's taken a while to find out the next place to stop on the Ashby.
The place I'm stopped in now is in a designated area of special scientific interest. Which means you can only moor in 'selected spaces'.
Shenton to Congerstone.
Are places I passed through and either the parking wasn't there, or they had bad mobile or non-existent mobile signal.
The current location is maybe 8 miles or so from Dadlington, the location of my last blog.
Rather than make this journey all in one stretch, I decided that because the weather was bad, it would be better to split it in half.
Shallow canal
The Ashby is shallow compared to other canals I've been on. Even the Kennet and Avon is deeper from what I can make out.
I'd say the depth is about 4-6ft. Never any more than that.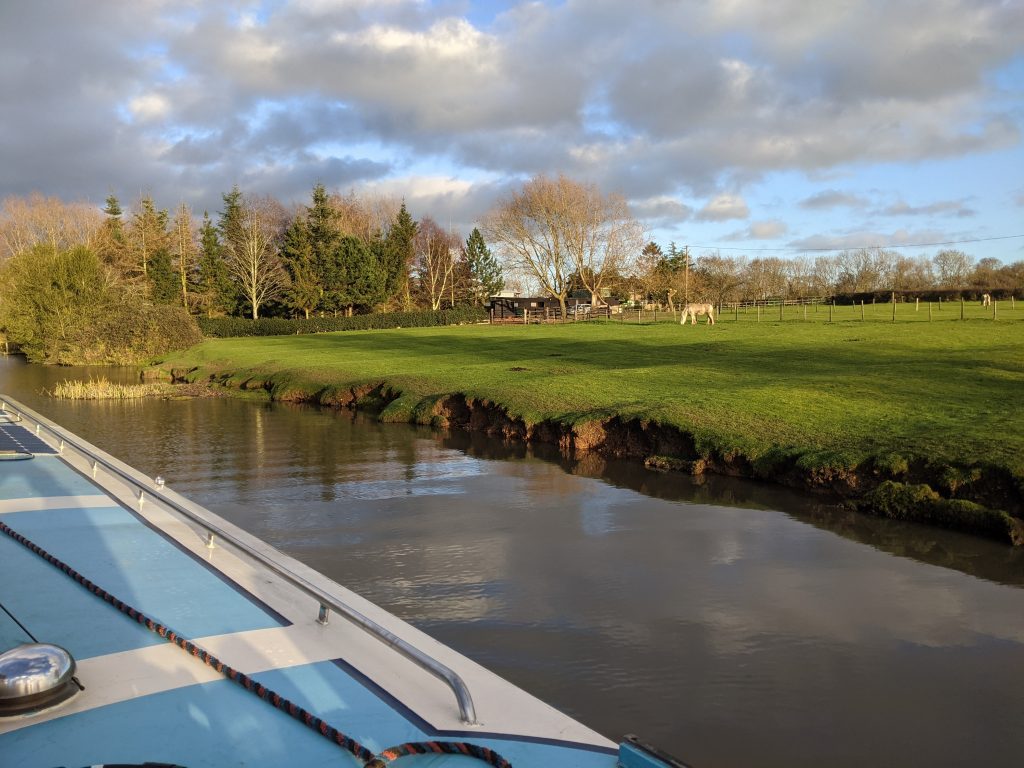 Progress is restricted by the depth of the canal; the dynamics of the water meaning that progress above a certain speed isn't physically possible.
Whether you like it or not, you're going to be tootling along on this one….
…