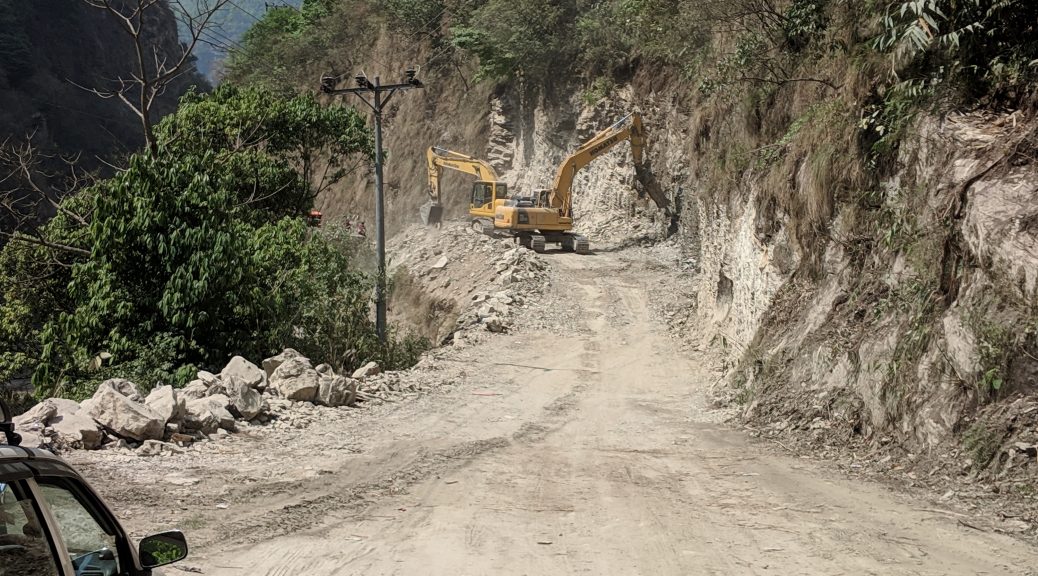 Day 40: Tadopani -> Pokhara
The end of the Annapurna Circuit Trek, for me.
I didn't want to walk back through Gorepani (Poon Hill), and Ullari. All stuff I've done before.
I cut my loses and took the bus back to Pokhara.
The bus from Tadopani to Pokhara
I've been around South America, europe and Asia on buses. Bumpy bus rides along precarious roads are nothing new to me, but this bus trip from Tadopani to Pokhara was 10 hours of travel HELL.
Just bumps, spine jarring bumps, corners, stops and starts right the way from Tadopani to Beni. About 5 hours.
It was actually very physically demanding.
About 3 hours in, we were stopped by roadworks.
These Nepalese roadworks are of a special variety.
They're pictured above.
Pokhara
When I did get to Pokhara, I discovered my hotel had emailed me telling me my room had been overbooked and I had no-where to stay.
Happy days.