Here are some highlights.

AMERICA – This is what i travelled around in. It's a mustang convertable 4.9 V6. It went like stink up to 110 then cut out.
Shame that.

TIKAL RUINS – This fuck off terantula decides it likes the look of the guides shoes and closes in for a closer look.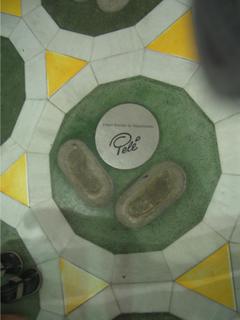 BRAZIL – Pele's footprint – Mighty smelly
I've entered a couple for the wanderlust competition in the hope I might win some free flights or a camera.
You can find the competition on their wbsite, its' open to all, if you have some old travel photos that might win a prize.
Old Skool
One of my old skool friends won last year, not that i've knobbled the judges or anything.
Don't enter my photo's or I'll sue you for copyright.
tyke.