BMC 1,800 alternator
BMC 1,800 alternator
Just taking the old one out and putting the new one in.
Couldn't be more straightforward really.
Old one looked plenty dirty. I think the water pump leaked when that broke, meaning the engine compartment was very humid. This is reflected by the black gunk coating the mounting, blades and inner workings of the old alternator.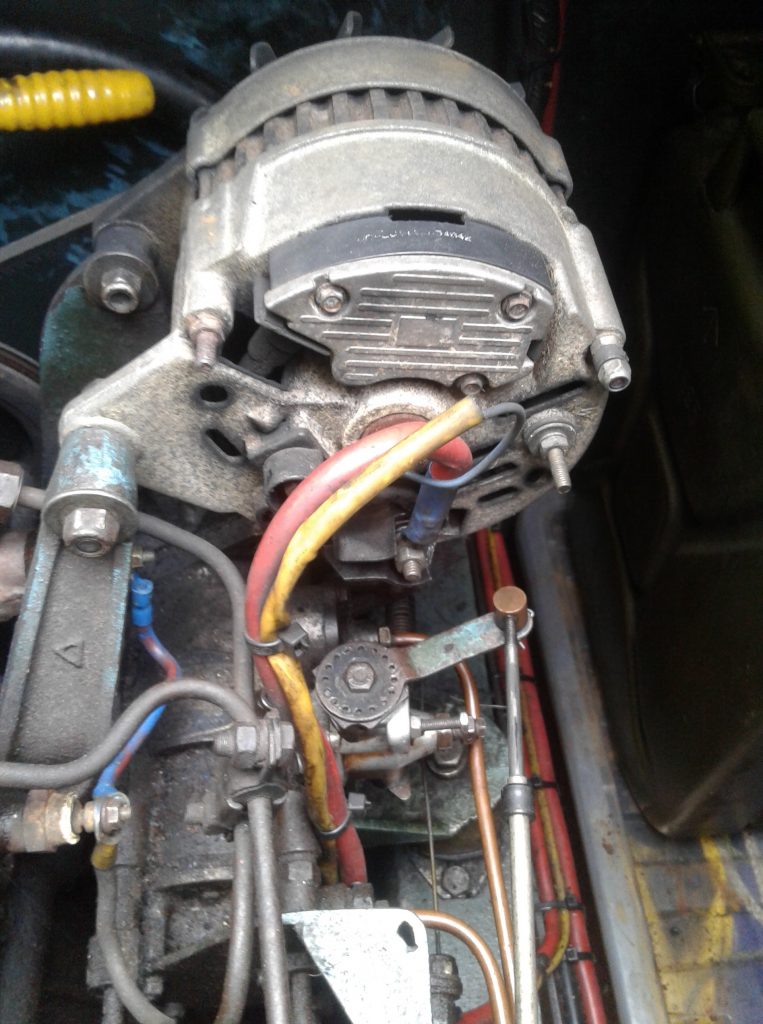 Plenty dirty, and a bit smelly.
I'm sure the pump leaked a fair bit of water onto the belt as well, this has sprayed off in streaks around the various fitting and furniture of the engine compartment.
TBH, it was only a matter of time before it stopped working.
Started it up this morning. It appears to have made no difference whatsoever to the charging.
More charge
25th Sept – As an update – Did a 2 hour cruise, with reasonable engine speeds and it seems to have had a longer lasting charging effect on the batteries.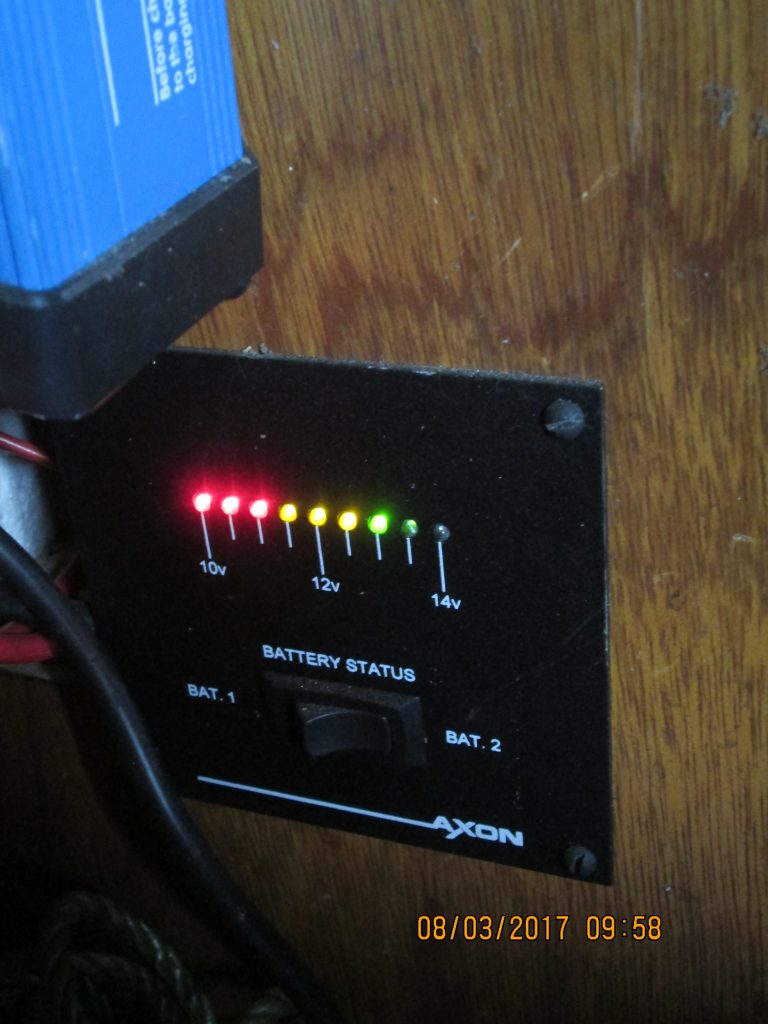 The voltmeter was showing this for around 3 hours. A two hour or so improvement on before the new alternator was fitted.
It indicates the battery bank is at between 12.5-13V.