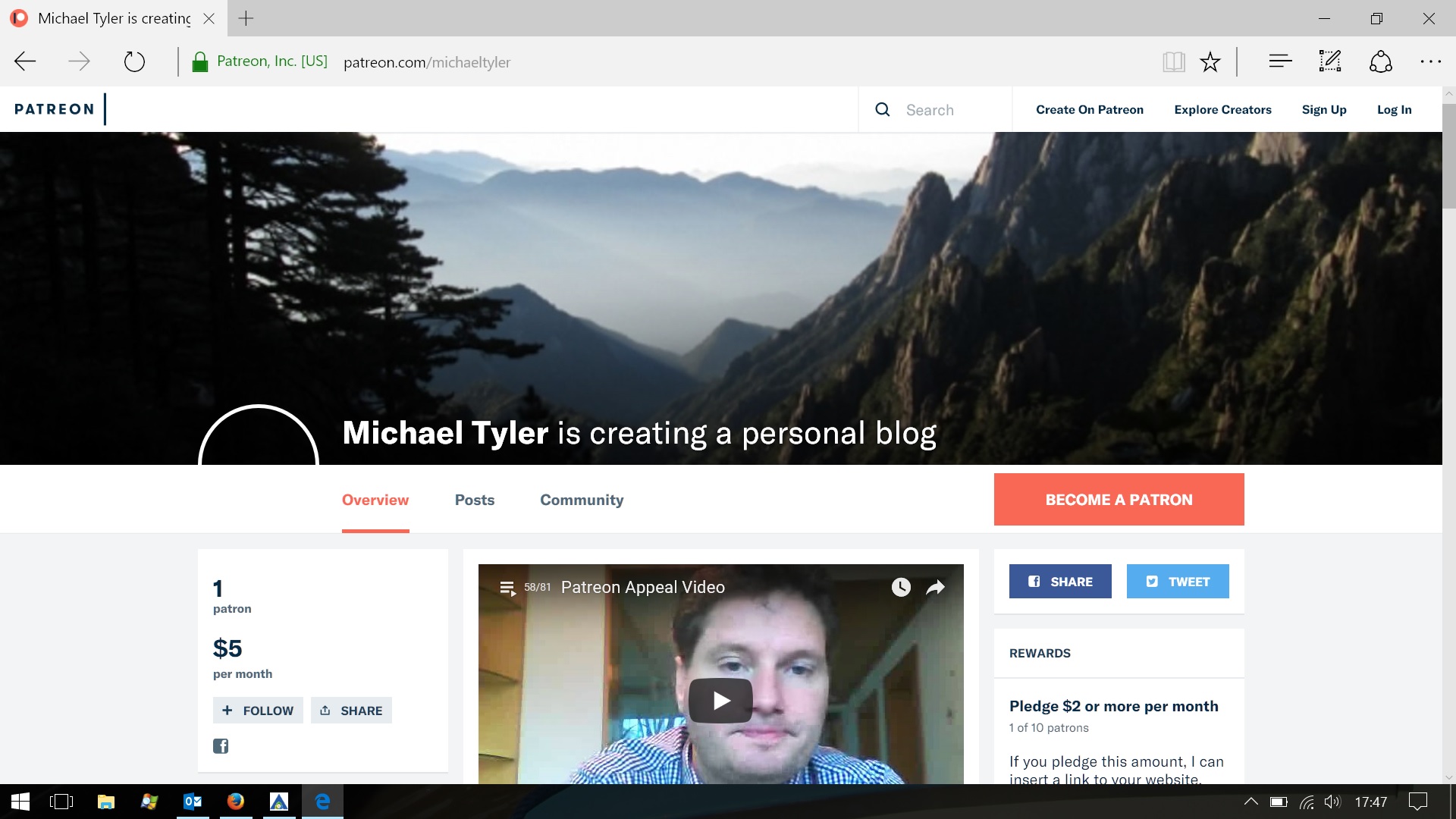 First Patreon Pledger!
First Patreon Pledger!
It's taken since December 2014. Today I finally got my first Patreon pledge!
$5.
Maybe it will take another 3 years to get another…
Who knows.
Here is my bio taken from the Patreon site:-
A patreon site to support my site which has been running for over 14 years as a personal and travel blog.
Recently, it's images and stories have been removed from the Google index in the name of 'hate speech'.
My site has never printed or published hate speech. Much of the content removed was unique pictures and articles picked up on my travels. Mostly how-to, and other articles, pictures and tips to help other travellers.
Also, it has printed articles underlining the lying hypocrisy of the mainstreammedia and the NWO/establishment in trying to paint that the garden is rosy, whilst sweeping the facts under the carpet.
This site stood against that. Now Google stands against it.
About Patreon
Patreon is a site that simply allows you to pledge money to people for ongoing projects in return for gifts and rewards.
The most basic gift at the moment, is a link, but obviously, I can write articles and stuff in the future if people keep pledging.
Every little helps now Google is trying to stamp me out!