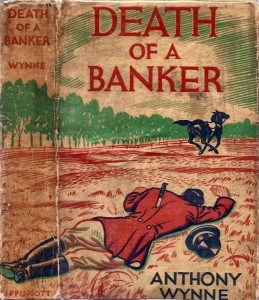 List of dead bankers 2020 – conspiracy update
List of dead bankers 2020 – conspiracy update
**Update January 2020

Nuno Ribeiro da Cunha, banker to Africa's richest woman is found dead at his south Lisbon holiday home.
**Update August/September/November 2019
A few high profile 'suicides' to add to the list.
**Update March/April 2018
Changed the dates and included some more up-to-date references for the banker deaths. New deaths added.
**Update October 2017
There was a number of deaths in 2017, most of them I picked up second hand. As I've said before, I try to stick to the main players.
I've added the deaths for this year to the list.
**Update October 2016
Yep. The list keeps growing. Just focusing on major players, or cases where 'foul-play' may be involved. I've done a little research into the causes of all these bankers dying, which can be found at the bottom of the article.

Having had to spend too much time on youtube recently, has led to the accumulation of the latest and most credible conspiracy theories.
Perhaps the most interesting, is the demise of the common-or-garden 'master of the universe'. Banker, as they were once known.
They've been having problems with mortality recently.
And there's a very long list of them.
"Everyone is expendable"
 I remember this guy telling me a story about the Porton Down scientists in the 70's, and how they all went missing or died, after conducting a lot of 'hush hush' experiments.
I was perhaps 26 at the time. Youngster.
Also, David Kelly, our 'Walter Mitty' style friend the nuclear inspector who blew the whistle on the 'dodgy dossier', and, ironically said he'd end up dead in the woods.
3 weeks later he was found dead in the woods…..
These bankers are no different.
If any one of them decides to have an attack of conscience, the whole NWO and shitty gravy train could come off the rails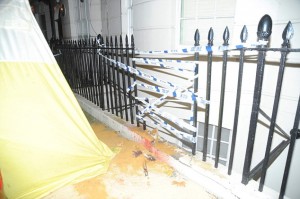 .
China's economy is the final dollop of shit heading toward the fan.
Today they announced that they were experiencing the slowest level of growth in 25 years…
So here's the list.
(Photo By Dennis Gill 07926643703 Suicide Marylebone guy falls or jumps from building and lands on metal rails takes fire service over 3 hours to cut the dead body off the metal railings leaving residents very upset as it took them over one hour to cover the seen Body on fence for over one hour for all to see up setting for locals this all happened on Montagu Square at the corner of Montagu Place leaving residents very distressed)
List of dead bankers 2020
86. January 21st, 2020 – Nuno Ribeiro da Cunha: Private Banking Director, EuroBic.
1st Banker death of the year and in keeping with the mysterious sets of circumstances that surround the other banker deaths on this list.
Nuno Ribeiro da Cunha was banker for daughter of the president of Angola and Africa's richest woman, (Forbes estimates her wealth at $2.1 billion), Isabel dos Santos. Ms. dos Santos's father was president of Angola for 38 years until September 2017. When his successor, João Lourenço gained office, he launched a corruption drive.
Prosecutors in Angola were alleging that Ms. dos Santos carried out transactions with government-owned companies that resulted in a $1.14 billion loss for the state. On 19th January, the International Consortium of Investigative Journalists (ICIJ), gained 700,000 documents linking Ms. Dos Santos to preferential business dealing of the government in land, oil, diamond and telecoms deals over the period of her father's tenure.
Earlier this month, Mr. Ribeiro da Cunha was found bleeding from several knife wounds to his wrists and stomach by a household employee in one of his holiday homes on the coast south of Lisbon.
Earlier this month, Nuno Ribeiro da Cunha, 45 years old was discovered in what police describe as a 'suicide', consistent with hanging.
Mr. Ribeiro da Cunha was a suspect in the wide ranging investigation into the deals of Ms. Dos Santos.
The national director of Portugal's judicial police force, Luís Neve, said on Tuesday, "everything suggests that no third party was involved" in the banker's death.
Verdict: Suicide.
Source.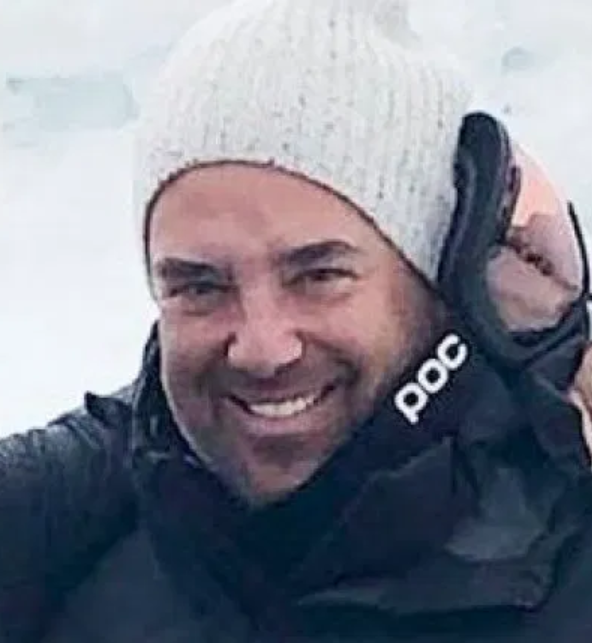 85. November 29th, 2019 – Thomas Bowers: Former Deutsche Bank employee and Head of US Wealth-Management.
Bowers 'line managed' wealth management and private banking through a number of less senior private bankers and 'wealth managers', one of them being a Rosemary Vrablic.
Vrablic managed the portfolios of a number of clients, one of them being a Mr. Donald Trump.
Through the auspices of Mr. Bowers, Deutsche Bank provided lines of credit to Trump on the basis of using him as a 'loss leader' in order to attract other High Risk/High Return clients.
From 2010-2015, Deutsche/Trump relationship soared, culminating in a loan to Jared Kushner, who had previously been banned from doing deals directly with Deutsche due to his father being a convicted felon.
The FBI were investigating Thomas Bowers as being the 'Gatekeeper' to documents detailing Deutsche Bank's High Risk/High Return strategy at that time.
Bowers was found dead with neck injuries consistent with hanging.
Verdict: Suicide.
Source.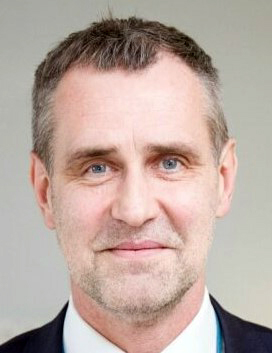 84. September 25th, 2019 – Aivar Rehe: Former CEO of Danske Bank, Estonia, was found dead in his own back yard on Wednesday 25th September.
The Danish bank is being investigated in Estonia, the US, Denmark, the UK and France for handling $230bn that flowed through its Estonian branch on behalf of non-residents from Russia and other former Soviet states between 2007 and 2015.
In keeping with the similar deaths on this list, police were opaque – "The body has no signs of violence, neither does anything point to an accident," police said, declining to provide further details out of courtesy to Mr Rehe's family. There will be no investigation into his death, they added.
Another one for the list.
Verdict: Suicide.
Source.
83. August 10th, 2019 – Jeffery Epstein: Limited Partner at Bear Sterns and Liquid Funding Ltd. Convicted pedophile. Jeffery Epstein was jailed and facing charges of pedophilia and child trafficking.
Placed on suicide watch on the 25th July after being discovered with markings around his neck. By the 9th August, suicide watch had been removed, (by the DOJ), and Epstein was found with neck trauma, 'consistent with hanging', in his cell by prison officers.
Perhaps the most notable aspect of Epstein was his high profile connections. Previous businesses were in financial fixing for those of $1Bn worth or more. His early introduction to Bear Sterns where he started his career had been through a high profile introduction from one of his pupil's fathers at the school where he then worked.
Jeffery Epstein with his 'black book' represented one of the greatest existential threats to the international elite. His actions, and his connections to the rich and famous are well know.
His trial was a chain of domino's waiting to fall.
Funny that he should find himself dead.
Verdict: Suicide.
Source.
82. August 8th, 2019 – Adrian Hill: Former head of HFC Bank, First Direct and M&S Bank; and one of the key players in bringing sub-prime mortgages to the UK lending market.
Mr. Hill was under investigation by the FCA, most notably for overcharging credit-card customers on late payment fees and the legitimacy of his 'Let-to-Buy' business.
Apparently, he had taking to talking to himself under his breath, buying expensive pictures and suffering night-terrors after sending FCA managers a picture of himself with a hunting rifle and the caption – "I'm going to intellectually slay you" and likening them to the Stazi.
Found dead in covered pool. Coroner verdict. Suicide.
Source.
81. April 17th, 2018 – Jennifer Riordan: VP of Community Relations, Wells Fargo. Died following freak accident involving Southwest Airlines Boeing 737-700 1380 from New York to Dallas.
At 30,000ft under fine conditions, the port engine turbine partially disintegrated, throwing a piece of shrapnel toward the cabin. This smashed Mrs Riordan's cabin window. In a nightmare scenario, she was partially pulled out, her body prevented by passengers from exiting the vehicle entirely. After an emergency landing at Philadelphia airport, Jennifer Riordan was pronounced dead from blunt trauma injuries to the head. Aviation experts have speculated that aircraft turbines are fitted with a 'band' precisesly to prevent this kind of incident. National Transportation Safety Board investigators are trying to figure out why that technology didn't function. Source.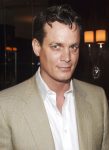 80. April 16th, 2018 – Matthew Mellon: Lead investor in crypto-currency XRP, or 'Ripple'. Direct descendent of Thomas Alexander Mellon, founder of what's now known as The Bank of New York Mellon, aka BNY Mellon.
By his 21st birthday, had inherited $25million spread across 14 trust funds and was soon on his way to a lifestyle of drugs and excess. In 2000 he met and married Tamara Yeardye after meeting in rehab clinic. She went on to found, and then sell the 'Jimmy Ch00' shoe brand. Later they divorced, and he re-married fashion designer Nicole Hanley. He was an early investor in Bitcoin, and went on to support XRP or ripple because 'Crypto is scary and dark. It's anti-America,' Mellon told Forbes, explaining that he chose Ripple because he is 'pro-America, pro-business and pro-bank.'   Which is strange because, according to a family friend, Mellon's family have since been unable to trace the fortune he made in crypto-currency and worry that it has 'disappeared'. 'Something weird has happened to all his crypto money and his family can't find it' his friend was quoted as saying.
After a surfing incident, he was prescribed OxyContin, which he said 'the doctors handed out like smarties' leading to his addiction to the legal high, one of the most abused prescription drugs in America.
He was in Cancun the day prior to checking in to rehab when his death was announced. Source.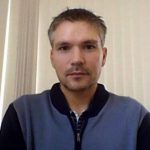 79. September 4th, 2017 – James Erven: Head of Digital Development, Retail and Business Banking, Santander PLC.
This death happened some time ago. This is the inquest heard 29th March 2018. Mr. Erven took his own life by throwing himself from his top floor apartment balcony.
Took the ambulance 30 minutes to attend, at which point he was declared 'dead at the scene'. There were claims 'a radio mix up over the nature of Mr Erven's fall was to blame for the delay'.
The coroner heard Mr. Erven committed suicide after televised interview with celebrity Stephen Fry in which he described his battle with Bi-Polar disorder. A similar illness which had led Mr. Erven to visit his GP for depression. Source.
78. December 31st, 2018 – Bruce Steinberg: Was among 12 killed in a plane crash in the Costa Rican rain forest near Punta Islita. The plane crashed en-route to the capital, San José shortly after take off. All 5 immediate family were killed in the crash.
Steinberg, 50, was a senior member of Bridgewater's research team, according to a company spokeswoman.
Prior to joining Bridgewater, he had worked at several banks including UBS AG, Royal Bank of Scotland Plc and Credit Suisse Group AG Source. (Similar death of Richard Cousins head of Compass Group PLC. A plane crash in 'totally inexplicable' circumstances on the same day.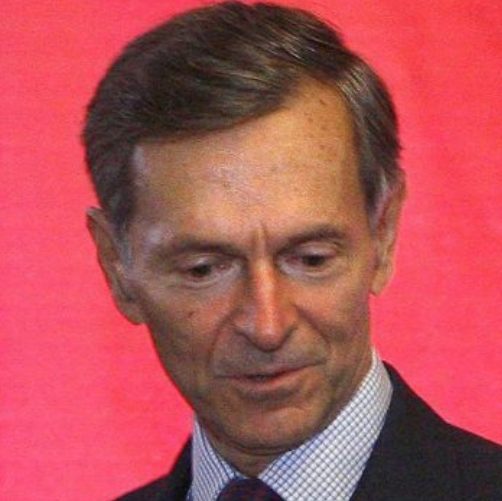 77. June 20th, 2017 – Michael Treichl: Multi-million pound hedge fund manager and investment bank. Michael Treichl, (pronounced to rhyme), was arrested under investigation for arson of their £12m manor-house, Parnham house in Beaminster, Dorset (source).
Apparently distraught at the destruction of the property, Treichl was found four days later floating face down in Parnham House carp lake.
There has been unconfirmed speculation in Britain and Austria that Michael was in financial trouble, and his spending beginning to spiral out of control. Source.
76. June 12th, 2017 – Dan Hanegby: Investment banker from Credit Suisse Group was crushed by NYC bus.
The executive was apparently riding a 'citi' bike to work when he lost his balance and fell under a city transport bus.
He also worked at Morgan Stanley as a VP. Source.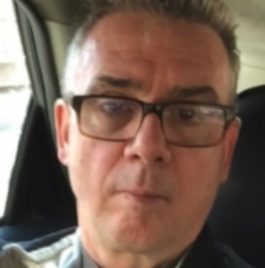 75. June 23rd, 2017 – Neil Rodney Smith: CEO of investment firm Infraccess.
The 57-year-old was discovered lying on his back in bed with a wet towel stuffed in his mouth and a pillow over his face inside the apartment.
"A roommate heard a guy in there with him. He heard them having sex," the source added.
Police are now investigating whether there was foul play involved in the banker's death. Source.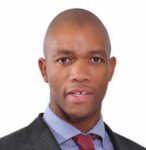 74. September 1st 2017 – Vusi Mhlanzi : Mhlanzi managed a team that structured and placed debt capital markets instruments for corporates, state-owned entities, municipalities and the National Treasury. This was through a co-founded company Basis Points Capital, where he was CEO.
Mhlanzi was shot 6 times at a busy traffic intersection in his Mercedes Benz in Sandown, SA.
Official sources at the scene could not 'confirm it was a 'hit".
He had 18 years experience in the industry, and previously was Head of Debt Origination in Investec Bank's Specialised Finance division.
Source.
73. July 20, 2017 – Miguel Blesa: 69-year-old former chairman of Caja Madrid.
The former executive was being investigated for his part in a$17.85 million expenses fraud.
Killed by a 'gunshot wound to the chest' whilst holidaying at a private hunting estate with friends. Source.
72. 31st October 2016 – James Starkey: Banker of Australian-British origin working for London banking consultancy, Catalyst in South Africa and Australia.
James Starkey's dead body was found in Raphael Penthouse Suites, Johannesburg on October 8th showing signs of a brutal assault.
Three weeks after the assault and murder in the complex having "tight, highly effective, and extremely efficient security controls", police chiefs said "motive has not yet been established", and "there are no witnesses".
He worked for JP Morgan, Macquarie Bank, Ernst and Young and Goldman Sachs in the past.
Source.
71. 24th September 2016 – Korkki sisters: Annie and Robin, two sisters on holiday in the Seychelles were found dead and unresponsive on the bed of their luxury villa.
Annie Korkki, 37, who works for JP Morgan Chase in Denver and Robin Korkki, 42, a trader from Chicago were found together the $1,800-a-night Maia Resort by hotel staff.
A preliminary examination conducted by police indicated there were no signs of violence or aggression on the women's bodies.
Their heartbroken family is currently pressing officials for answers into what led to their sudden deaths.
Source.
70. 28th August 2016 – Oliver Dearlove: Relationship manager who worked for Duncan Lawrie bank in Belgravia, London, having previously worked for Coutts, (the Queens bank), and Barclays. Both in similar roles.
Mr. Dearlove had been returning from a night out when the incident occurred. It was an attack which friends and relatives said would usually be avoided by Mr. Dearlove and the means and circumstances remain unclear.
Source.
69. 26th March 2014 – William Broeksmit: Risk overseer for Deutsche Bank.
Broeksmit was "instrumental as a founder of our investment bank" – Deutsche Bank.
Broeksmit "was a pioneer in interest rate swaps" while at Continental Bank in Chicago, but areas of his Deutsche work were placed under investigation in the UK LIBOR fixing scandal.
Last year, Deutsche Bank agreed to pay $2.5billion (£1.76billion) to resolve any investigations by the authorities in Britain. Mr. Broeksmit was found hanging by his dogs' leash in his Kensington flat. Source.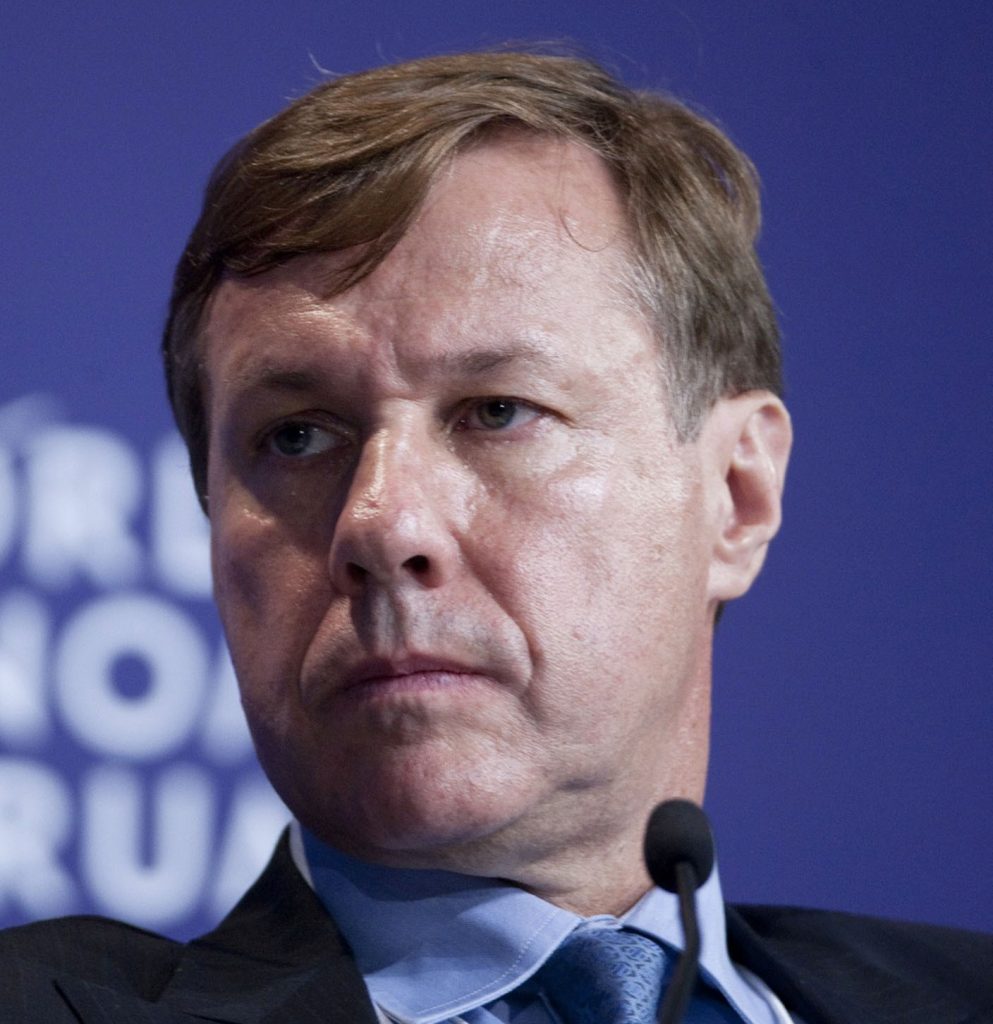 68. 30th May 2016 – Martin Senn: Former CEO of Zurich Insurance.
Described as withdrawn and reclusive following his departure from the company, Martin Senn, apparently shot himself in his Swiss resort home in Klosters.
It's said that he was under stress after a failed merger with insurance company RSA. The company also suffered to due to exposure to loses incurred in blasts in Tianjin which killed which killed 173 people in Sept. 2015.
It comes three years after the suicide of his colleague, Pierre Wauthier, also featured on this list. Source.
67. 23rd May 2016 – Alex Lagowitz; The futures trader with Meryll Lynch took magic mushrooms with his flatmate, and later plunged to his death from his 16th story Manhattan apartment.
Police on the scene billed it death by misadventure, "When you take these mushrooms, they make you hallucinate and, in some cases, if you take enough of them, they make you believe that you can fly like Superman".
Whiff of foul-play making it a contender in this list.
Source.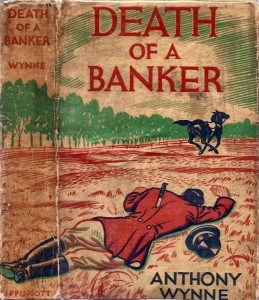 66. 4th May 2016 – Aleksandr Potyomkin: Director of Russian Central Commercial Bank in the Bashkortostan region of Russia.
The subject was found dead in the stairwell of his apartment block with gun shot wounds to the head. Source.
65. 21st March 2016 – Roger Agnelli: 56-year-old banker Roger Agnelli, who turned a Brazil mining company into the world's largest iron-ore producer. Agnelli—who took over Vale's helm in 2001 after spending most of his career in banking. His single-engine turboprop came down in a residential neighborhood about three minutes after leaving Campo de Marte airport en route to Rio de Janeiro Source.
64. 17th June 2015 – Jimmy Lee: 64 Year old Wall street veteran died today after arriving home from a session at the gym and reported feeling 'breathless'. He was taken to hospital and later died. His death was reported as 'unexpected'.
Jimmy Lee had worked at JP Morgan Chase as Vice Chairman of the company he had joined in 1975.
He is the most senior banker since 2013 to have met a premature death. Source.
63. 28th May 2015 – Thomas J Hughes: 29 Year old investment banker from a successful background takes his life.
Hughes jumped from the fourteenth floor of the Ocean Apartments on West Avenue NYC, de-capitating himself on railing before falling onto oncoming traffic. Source.
62. May 13 2015 – Abid Gilani: Senior VP for Wells Fargo bank. Mr. Gilani worked as Senior Vice President for Wells Fargo Hospitality Finance Group. Mr. Gilani was killed in an AMTRAK train crash along with 8 other people. News reports that the brakes on the New York bound train failed, causing it to enter a 80 k/mh bend at 164 k/mh. Source.
61. Feb 07 2015 – Graeme Porteous: Ex-investment banker previously working for JP Morgan and UBS investment banks covering the energy and mining sectors. Killed when skiing off piste with friends. News reports that Mr. Porteous was a very experienced skier, and would never put his friends and family at risk in such a way. Source.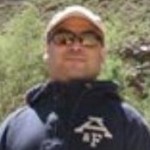 60. Feb 04 2015 – Aditya Tomar: Vice president of Technology JP Morgan. Also worked for Sanford C. Bernstein & Co. and for Barclays Capital, supporting electronic and algorithmic rates trading. Killed in NY railcrash. Source.
59. Feb 04 2015 – Joseph Nadol: Financial aerospace analyst for JPMorgan. Killed by SUV driver on railway crossing. Source.
58.  Jan o9 2015 – Omar Meza. Board executive for AIG Financial Distributors in the US. Found dead in the pool of a Marriott hotel. Source.
57. Jan 2015 – Thomas S. Gilbert Sr, 70, Hedge fund manager. Shot by his son for reducing his allowance. Source.
 1. 19th Nov, 2014 – Shawn Miller, 42, Citigroup managing director – found dead in bathtub with throat slashed. Murder weapon is missing. –
Reference
.
2. 12th March, 2014 – Edmund Reilly, 47, a trader at Midtown's Vertical Group, threw himself in front of a speeding Long Island Rail Road commuter train. – Reference.
3. 24th June, 2014 – Richard Gravino, 49, Application Team Lead, JP Morgan, SUDDEN DEATH cause unknown/pending. –
4. 16th September, 2009 – James McDonald – President & CEO of Rockefeller & Co – apparently self-inflicted, GUNSHOT WOUND – Reference.
5. July, 2014 – Thomas Schenkman, 42, Managing Director of Global Infrastructure, JP Morgan, SUDDEN DEATH, cause unknown/pending
6. 9th May, 2014 – Naseem Mubeen – Assistant Vice President ZBTL Bank, Islamabad, SUICIDE jumped – Reference.
7. 28th May, 2014 – Daniel Leaf – senior manager at the Bank of Scotland/Saracen Fund Managers, FELL OFF A CLIFF – Reference.
8. 26th May, 2014 – Nigel Sharvin – Senior Relationship Manager Ulster Bank manage portfolio of distressed businesses, ACCIDENTAL DROWNING – Reference.
9. 23rd April, 2014 – Lydia (no surname given) 52, France's Bred – Banque-Populaire, SUICIDE jumped – Reference.
10. 23rd April, 2014 – Li Jianhua, 49, Non-bank Financial Institutions Supervision Department of the regulator, HEART ATTACK – Reference.
11. 21st April, 2014 – Benedict Philippens, Director/Manager Bank Ans-Saint-Nicolas, SHOT
12. 4th April, 2014 – Tanji Dewberry – Assistant Vice President, Credit Suisse, HOUSE FIRE – Reference.
13. 7th April, 2014 – Amir Kess, co-founder and managing director Markstone Capital Group private equity fund, CYCLIST HIT BY CAR – Reference.
14. 7th April, 2014 – Juergen Frick, 48, Bank Frick & Co. AG, SHOT Dead – Reference.
15. April – Jan Peter Schmittmann – former CEO of Dutch Bank ABN Amro, (Possibly suicide, SHOT)
16. 30th March, 2014 – Andrew Jarzyk – Assistant Vice President, Commercial Banking at PNC Financial Services Group, MISSING/DEAD – Reference.
17. 11th March, 2014 – Mohamed Hamwi – System Analyst at Trepp, a financial data and analytics firm, SHOT – Reference.
18. 24th March, 2014 – Joseph Giampapa – JP Morgan lawyer, CYCLIST HIT BY MINIVAN – Reference.
19. March – Kenneth Bellando, 28, (youngest) former JP Morgan, SUICIDE, allegedly jumping from his apartment building. – Reference.
20. 13th Feb, 2014 – John Ruiz, 53, Morgan Stanley Municipal Debt Analyst, died suddenly, NO CAUSE GIVEN – Reference.
21. Feb 2014 – Jason Alan Salais, 34, Information Technology specialist at JP Morgan, FOUND DEAD outside a Walgreens pharmacy
22. Feb – Autumn Radtke, CEO of First Meta Bitcoin, a cyber-currency exchange firm, "Suspected SUICIDE" – Reference.
23. 18th Feb, 2014 – James Stuart Jr., Former National Bank of Commerce CEO, FOUND DEAD – Reference.
24. 18th Feb, 2014 – Li Junjie, JP Morgan, Alleged SUICIDE after jumping from the JP Morgan HQ in Hong Kong – Reference.
25. 12th Feb, 2014 – Ryan Henry Crane, 37, Executive at JP Morgan, SUDDEN DEATH cause unknown – Reference.
26. 4th Feb, 2014 – Richard Talley, 57: Founder and CEO of 'American Title'. A coroner's spokeswoman Thursday said Talley was found in his garage by a family member who called authorities. They said Talley died from seven or eight self-inflicted wounds from a nail gun fired into his torso and head. — Reference.
27. 28th Jan, 2014 – Gabriel Magee, 39, JP Morgan employee, dead after allegedly jumping from the rooftop of JP Morgan HQ in Europe – Reference.
28. 10th July, 2014 – Julian Knott, 45, JPMorgan Executive Director, Global Tier 3 Network Operations, allegedly shot his wife multiple times, then shot himself dead. – Reference.
The villa where Julian and Alita Knott were found shot dead
29. 28th Jan, 2014 – Mike Dueker, Suicide – "Suicide" By 13 Meter Embankment (40-50 feet). He may have jumped over a 4-foot (1.2-meter) fence before falling down a 40- to 50-foot embankment." – Reference.
Dueker worked at Seattle-based Russell for five years, and developed a business-cycle index that forecast economic performance. He was previously an assistant vice president and research economist at the Federal Reserve Bank of St. Louis. – Reference.
30. 20th Jan 2014 – Tim Dickenson, Communications Director at Swiss Re AG, SUDDEN DEATH cause unknown – Reference.
31. Dec 2013 – Robert Wilson, a retired hedge fund founder, apparent SUICIDE leaped to his death from his 16th floor residence – Reference.
32. 7th Dec, 2013 – Joseph Ambrosio, age 34, Financial Analyst for J.P. Morgan, died suddenly from Acute Respiratory Syndrome
33. Dec 2013 – Benjamin Idim, Diamond Bank. Nigeria, CAR ACCIDENT – Reference.
34. 27th Dec, 2013 – Susan Hewitt – Deutsche Bank, DROWNING – Reference.
35. 15th Nov, 2013 – Patrick Sheehan, 54. Managing Director of Finance. Wells Fargo bank. CAR ACCIDENT – Reference.
36. Nov 2013 – Michael Anthony Turner, Career Banker, CAUSE UNKOWN
37. 15th Nov, 2013 – Venera Minakhmetova, Former Financial Analyst at Bank of America Merrill Lynch, CYCLIST HIT – Reference.
38. Oct 2013 – Michael Burdin, 50. Bank of America , SUICIDE – Reference.
39. Oct 2013 – Ezdehar Husainat – former JP Morgan banker, killed in FREAK ACCIDENT when her SUV crushed her to death – Reference.
40. Sept 2013 – Guy Ratovondrahona -Madagascar central bank, Sudden death – cause not confirmed
41. Aug 2013 – Pierre Wauthier, 53. CFO Zurich Insurance Group. SUICIDE – Reference.
42. Aug 2013 – Moritz Erhardt, 21. BOA. Died of exhaustion after working non-stop for 3 days. – Reference.
43. July 2013 – Hussain Najadi, CEO of merchant bank AIAK Group, SHOT – Reference.
44. July 2013 – Carsten Schloter, 49. CEO Swiss Telecom. SUICIDE – Reference.
45. July 2013 – Sascha Schornstein, 36. RBS in its commodity finance, MISSING – Reference.
46. April 2013 – David William Waygood, 62. Stepped out in front of train, SUICIDE – Reference.
47. Mar 2013 – David Rossi – communications director of troubled Italian bank Monte dei Paschi di Siena (MPS), SUICIDE.
48. 9th July, 2010. Keiran Toman, 39, former banker who believed he was being stalked by a reality TV crew starved to death in a hotel room, after leaving the "do not disturb" sign on door for TWO weeks.
[Highly suspicious claims, as many of us probably know that the hotel cleaning staff will knock on the door after 24 hours and eventually enter the room if failing to respond].
An inquest was opened after his death in July 2010 but his family asked for a second hearing as they were not informed. Police found all of Mr Toman's possessions in the room, but despite documents mentioning his family, failed to tell them he had died. — Reference.
49. 5th October, 2013. Nicholas Austin, 49, A former bank manager from Hersden died after drinking antifreeze in an effort to "get high". was found in a coma by his wife Lynn at their home in Blackthorne Road on October 5. He died the same day. – Reference.
"I took special note of the last one – he died drinking antifreeze in an attempt to "get high"! Funny one that is, as if a banker would be stupid enough to try that. The list is shocking, I never saw so many suicides and car accidents. No gall bladder stones, cancer deaths, strokes, or simply falling ill, it is just a litany of action. That pretty much says it all." – Jim Stone Freelance
The list continues…
50. 8th October, 2014. Melissa Millian, 54, Senior Vice President at MassMutual Financial Group, stabbed in the chest near a jogging alley in Connecticut – Reference.
51. 23rd January, 2014. Karl Slym, 51, Tata Motors managing director – not a banker, but a top official that could be connected somehow to the others – discovered dead on the fourth floor of the Shangri-La hotel in Bangkok. – Reference.
52. 3rd December, 2014. Geert Tack was a private banker for ING and managed portfolios of wealthy clients in Belgium. The cause of death was unknown at the time of the report, but he disappeared in mysterious circumstances, after driving his personal car to a garage from which he took a replacement car to an unknown destination. His body was found in November 2014 near the shores of the Ostend coast. – Reference.
53. Thieu Leenen, 64, Relatiemanager ABN/AMRO, Eindhoven, Nederland
54. 25th October, 2014. Calogero Gambino, 41, Associate General Counsel and Managing Director at Deutsche Bank, America – Alleged SUICIDE by hanging – Reference.
55. 24th October, 2014. Thierry Leyne, 48, banker at Anatevka S.A., Israël, "apparent SUICIDE"- Reference.
56. 24th July, 2014. Therese Brouwer, 50, Managing Director ING, Nederland – Died in MH17 Crash – For me, this is absolutely HUGE, as I've spent weeks debunking the official story and, IMO, proving the false flag. – Reference.