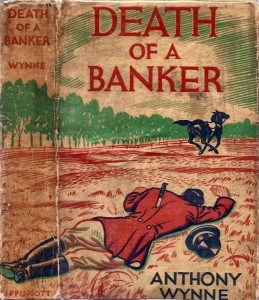 List of dead bankers 2019 – conspiracy update
**Update August/September 2019
A few high profile 'suicides' to add to the list.
**Update March/April 2018
Changed the dates and included some more up-to-date references for the banker deaths. New deaths added.
**Update October 2017
There was a number of deaths in 2017, most of them I picked up second hand. As I've said before, I try to stick to the main players.
I've added the deaths for this year to the list.
**Update October 2016
Yep. The list keeps growing. Just focusing on major players, or cases where 'foul-play' may be involved. I've done a little research into the causes of all these bankers dying, which can be found at the bottom of the article.

Having had to spend too much time on youtube recently, has led to the accumulation of the latest and most credible conspiracy theories.
Perhaps the most interesting, is the demise of the common-or-garden 'master of the universe'. Banker, as they were once known.
They've been having problems with mortality recently.
And there's a very long list of them.
"Everyone is expendable"
I remember this guy telling me a story about the Porton Down scientists in the 70's, and how they all went missing or died, after conducting a lot of 'hush hush' experiments.
I was perhaps 26 at the time. Youngster.
Also, David Kelly, our 'Walter Mitty' style friend the nuclear inspector who blew the whistle on the 'dodgy dossier', and, ironically said he'd end up dead in the woods.
3 weeks later he was found dead in the woods…..
These bankers are no different.
If any one of them decides to have an attack of conscience, the whole NWO and shitty gravy train could come off the rails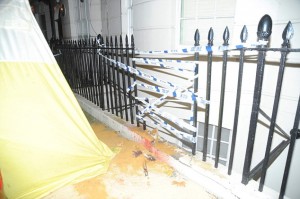 .
China's economy is the final dollop of shit heading toward the fan.
Today they announced that they were experiencing the slowest level of growth in 25 years…
So here's the list.
(Photo By Dennis Gill 07926643703 Suicide Marylebone guy falls or jumps from building and lands on metal rails takes fire service over 3 hours to cut the dead body off the metal railings leaving residents very upset as it took them over one hour to cover the seen Body on fence for over one hour for all to see up setting for locals this all happened on Montagu Square at the corner of Montagu Place leaving residents very distressed)
List of dead bankers 2019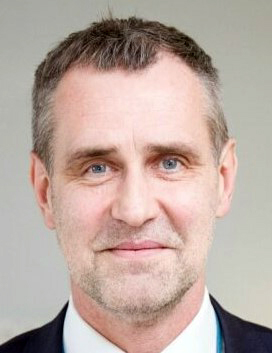 84. September 25th, 2019 – Aivar Rehe: Former CEO of Danske Bank, Estonia, was found dead in his own back yard on Wednesday 25th September.
The Danish bank is being investigated in Estonia, the US, Denmark, the UK and France for handling $230bn that flowed through its Estonian branch on behalf of non-residents from Russia and other former Soviet states between 2007 and 2015.
In keeping with the similar deaths on this list, police were opaque – "The body has no signs of violence, neither does anything point to an accident," police said, declining to provide further details out of courtesy to Mr Rehe's family. There will be no investigation into his death, they added.
Another one for the list.
Verdict: Suicide.
Source.
83. August 10th, 2019 – Jeffery Epstein: Limited Partner at Bear Sterns and Liquid Funding Ltd. Convicted pedophile. Jeffery Epstein was jailed and facing charges of pedophilia and child trafficking.
Placed on suicide watch on the 25th July after being discovered with markings around his neck. By the 9th August, suicide watch had been removed, (by the DOJ), and Epstein was found with neck trauma, 'consistent with hanging', in his cell by prison officers.
Perhaps the most notable aspect of Epstein was his high profile connections. Previous businesses were in financial fixing for those of $1Bn worth or more. His early introduction to Bear Sterns where he started his career had been through a high profile introduction from one of his pupil's fathers at the school where he then worked.
Jeffery Epstein with his 'black book' represented one of the greatest existential threats to the international elite. His actions, and his connections to the rich and famous are well know.
His trial was a chain of domino's waiting to fall.
Funny that he should find himself dead.
Verdict: Suicide.
Source.
82. August 8th, 2019 – Adrian Hill: Former head of HFC Bank, First Direct and M&S Bank; and one of the key players in bringing sub-prime mortgages to the UK lending market.
Mr. Hill was under investigation by the FCA, most notably for overcharging credit-card customers on late payment fees and the legitimacy of his 'Let-to-Buy' business.
Apparently, he had taking to talking to himself under his breath, buying expensive pictures and suffering night-terrors after sending FCA managers a picture of himself with a hunting rifle and the caption – "I'm going to intellectually slay you" and likening them to the Stazi.
Found dead in covered pool. Coroner verdict. Suicide.
Source.
(Visited 18,964 times, 5 visits today)