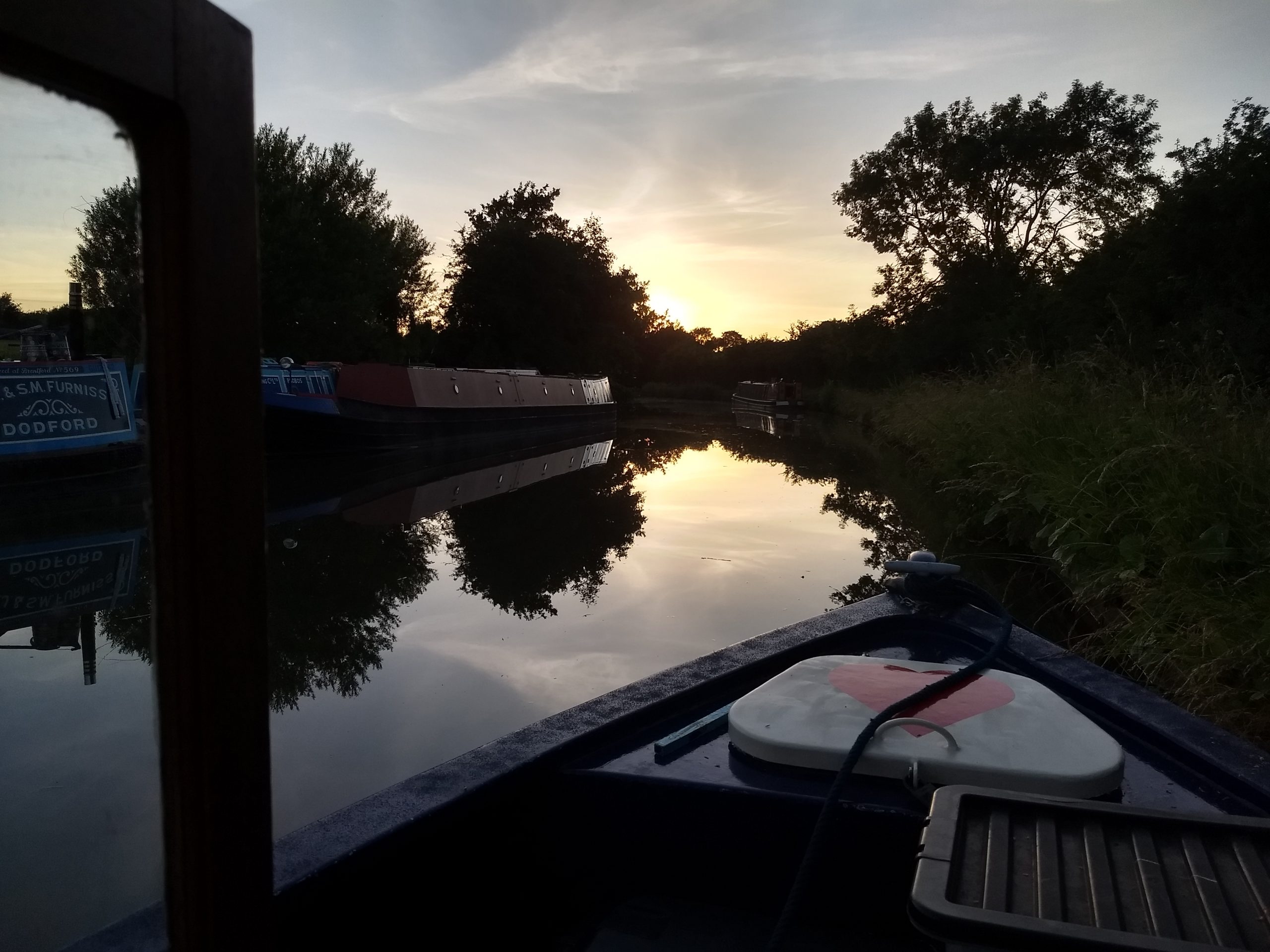 I was here earlier on in the year opposite Cannah Mead Wharf, where they do the occasional bit of work.
It's kind of a nice spot, opposite the meadow.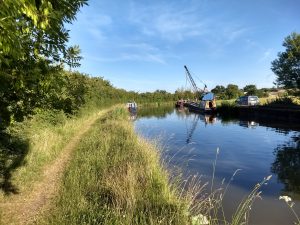 There are many birds in the hedges here.
Solar is good. Phone signal is strong. When I got here, the C03 alarm was going off in one of the boats opposite and there was a couple of work boats moored behind me.
It had been raining. When I arrived, the owners of the work-boats weren't aboard so I got the genny out and ran it for a little while to boost the batteries up a bit.
At about 7.30pm, I get a bang on the roof, so I pop my head out. It's the owner of the work-boats, who's obviously arrived home and says in a rather surly fashion, 'Do you mind if you turn that generator off'. So I looks at my watch and says, 'sure', 'it's not 8 O'clock yet'. To which he says, 'just a simple request'.
So, I said 'fine'. 'When it gets to 8, I'll turn it off'. And got back on the boat.
It had been raining all day. I was hardly running it for the good of my health. …
(Visited 68 times, 1 visits today)