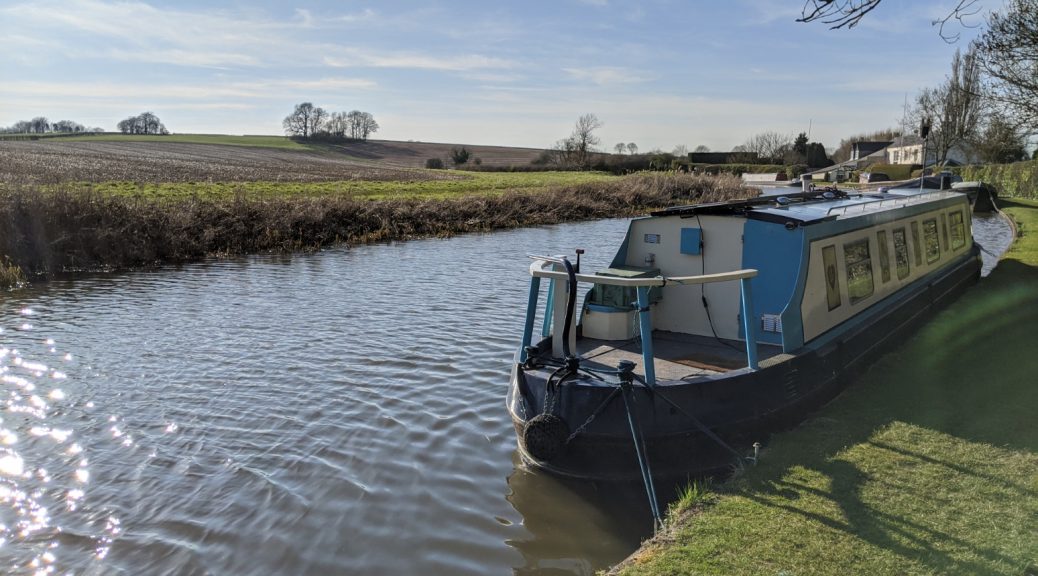 Covid on the Cut – part 1.
Time for the next edition of my bi-weekly journal.
Effects of Covid virus
No more work: Yep, work is cancelled. Walking around different parts of the East Midlands knocking on doors…. bit of a no-no.
Panic buying: Lot's of products have sold out in the stores. Both big and small stores. At different times, I've not been able to buy; milk, biscuits, nan-bread, toilet roll, hand wash, porridge oats. Porridge oats are like gold dust.
My plans have all been cancelled. I was planning on moving the boat to a new area, which would require the help of a crew, (to make it less boring, easier and fun). As a direct result of the virus, many of my crew members I can't expect to attend.
Apart from that. Life is continuing pretty normally.
On my last day of work. I met about 2 ppl who claimed to be self-isolating out of about 100 addresses. Around the 2% mark.
They've been very slow to roll-out the tests in the UK. I heard on the radio today, tests take 48 hours to come back from the lab.
Slow to act
In China, they had those hand-held scanners and the HAZMAT suit clad medics trying to analyse the spread of the virus. It the UK we have nothing, at least that doesn't involve a laboratory.
Perhaps if Donald Trump had been less belligerent toward the Chinese, they would be more willing to share their expertise and knowledge in reducing their domestic cases to 0.
Those days are gone I guess.
Western governments seem to be doing their own thing. Mostly due to the relative sizes of the health sectors and the power of the governments in motivating policy decisions.
Breaking the rules
Apparently, the Parisians were still frolicking on the banks of the Seine, and the Italians deliberating over the wordings of terms like 'exercise' and 'essential' when the public place bans were brought in in those countries.
Today, on the first day of the spring equinox, marking the first day of spring, UK residents were packing out the UK parks and markets, and taking trips to the Scottish Highlands with campers full of supermarket horded goods to self isolate.
The Yellow Jackets of France are still holding their demonstrations on the streets of the capital.
All in all, it seems like a much more unruly mob to control than in China, where a) the government wields real power b) people are genuinely scared of those powers.
In the UK, they're even talking about mounting a legal case against the government for late action against the virus.
I don't think you'd see that happening in China.
…
(Visited 34 times, 1 visits today)