Moored up in the center of Banbury, right near Spicegirlsballs park, named after the Spicegirls who once lost their balls in the park.
Why they call it Spiceball I've not been able to find out, as yet. Suffice to know, I'm moored up in the middle of it and I've not seen any spice girls yet, not the famous type, or spice balls for that matter. There's a bakery behind me. Don't think there's much spice going off in there. Smells mostly like baking bread at the moment. For the moment, the spiceball bit remains a mystery.
Life here is different, noisier and more populated than what I'm used to.
When I first moved down. I was aware of the sound of the factory behind me, and wondered how much it would affect my sleep, so I gave it a couple of nights to find out if all the banging and whirring would keep me awake. Suffice to say, it didn't. Well not too much anyhow….
More balls
Now I'm here on day 3. I like the fact there are more people around, it makes a change from being out in the middle of no-where. I had a ride down the towpath yesterday on my bike in the reasonable weather. The next stop South is a long way off.
There are stops on the way down. But they a) don't have parking b) they don't have solar c) they don't have mobile signal.
Any one of those three makes it a bit of a 'no-no'. All three together…. It's like mega-too-much.
So it's Spiceballs all the way for the moment. Factories or no factories.
In the meantime
Things have been happening around the boat, in one way or another.
For a start, I've moved down.
This is the Fine Lady bread factory! Haven't seen the fine lady yet. Maybe that comes later.
As you can see, it's right close to the old window…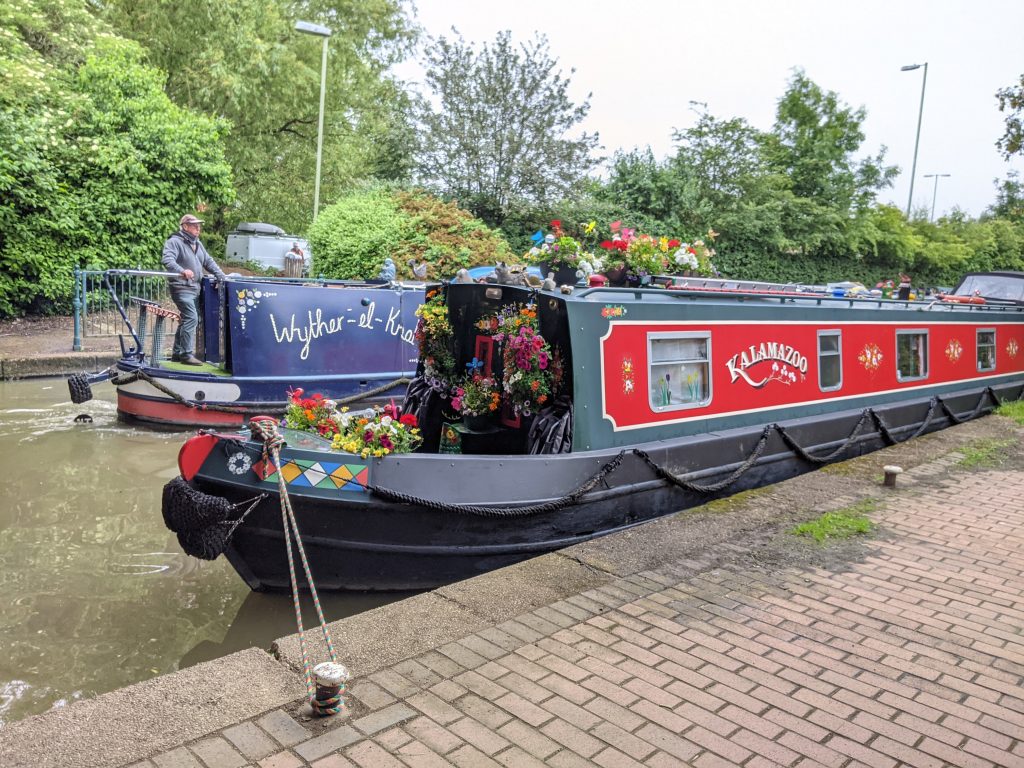 This is the boat next to mine. Flowery business that it is. Two women came past me in it earlier, Here it stopped just next to the 'Castle Quay' shopping arcade which is Banbury central and about a 5 minute walk away from my house.
…