Vaparaiso Murals
Vaparaiso Murals
You will enjoy these unique and stimulating murals that seem to exist in the hilly parts of town.
More dock areas seem to be made up of smelly burnt out old buildings full of mad old sailors, rats and rubbish.
You will notice these murals have been created with community awareness and they seem to be everywhere.
Here are a few murals.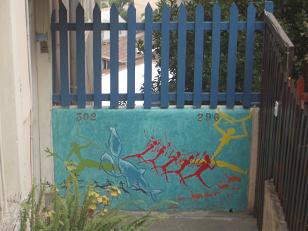 Whoops!
That last one's not a mural, how did that get there?