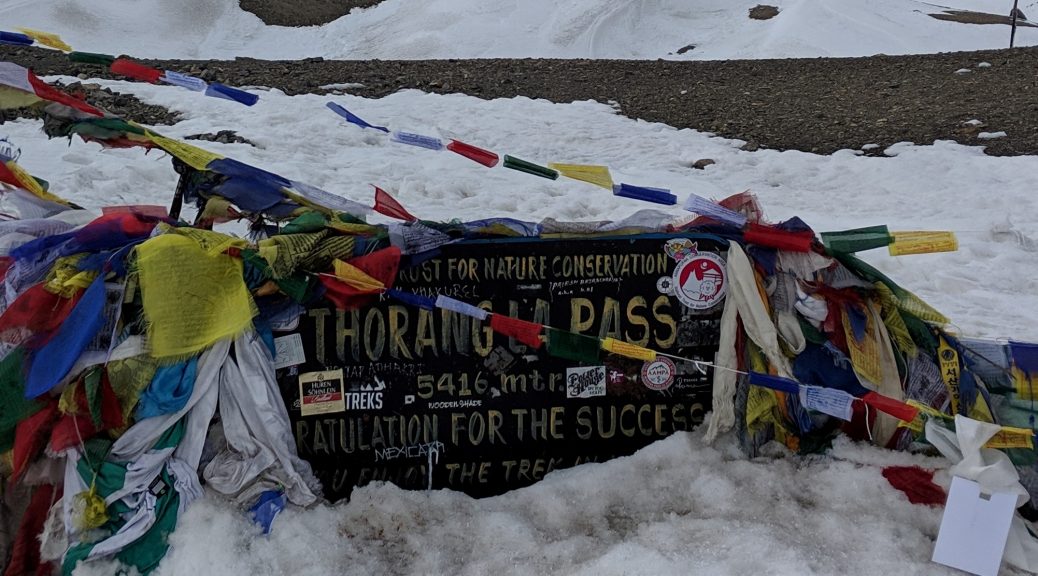 Day 32: Thalong La Phedi to Muktinath
Two words can sum this day up – 'no joke'.
There are other two word phrases that fit also, perfectly adequately, but after the full day. I'd say crossing Thalong la Phedi to Muktinath is no joke.
10 hours of high altitude snow, sun, wet and cold.
The effects of UV were definitely under emphasised by every traveller, hiker, guide or source I'd come across.
You've got 360° reflective or direct sunlight coverage at 5,000m above sea level. At that level the UV is more than you're going to experience anywhere on the planet.
Not something mentioned with any emphasis in Lonely Planet, my faithful guidebook. Just weak ramblings about how poorly you may be if you get AMS, how to check if you've got AMS. How to stop and sleep just in case may get AMS. AMS is not the only danger up there you know.
It took me 6 hours just to reach the pass.
I thank the gods for the weather, without it things would have been a lot more serious.
Ascending to the pass
All up hill.
2-4ft Snow coverage 80% of the way.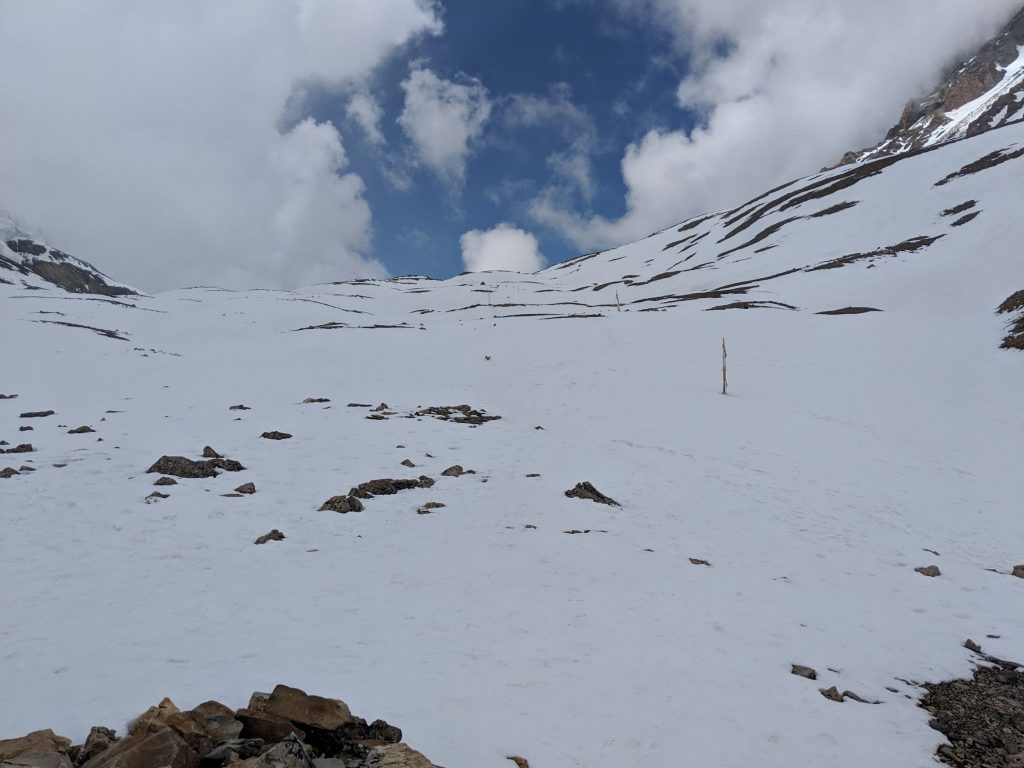 Path was clear enough to follow. There'd been enough travellers earlier on in the day. That wasn't a problem. …