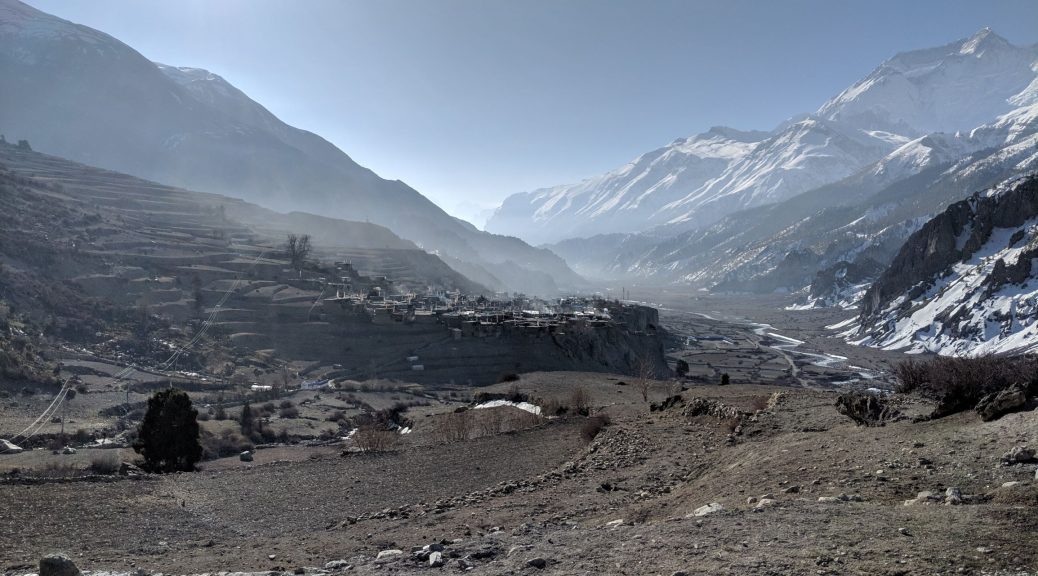 Day 31: Manang to Thalong La Phedi
Day 31: Manang to Thalong La Phedi
Lonely Planet recommend a stop at one of the villages in between, to 'acclimatise'.
I felt I'd done plenty of this already. What with taking a half day at Manang. I didn't feel physiologically that my body was under any pressure, so I ignored this handy advice and carried on through to Thalong la Phedi or 'the foot of the hill' in Nepalese.
I walked until 10am, which took me beyond both 'acclimatisation' villages, Lakdar and  Yak Khagar, had my usual break and carried on.
Felt nothing.
To be fair, the road was more challenging than I'd encountered anywhere before.
There was snow with steep drops, muddy paths, just general on the side of mountain kind of stuff. But all-in-all, pleasant enough.
There were some yaks along the way.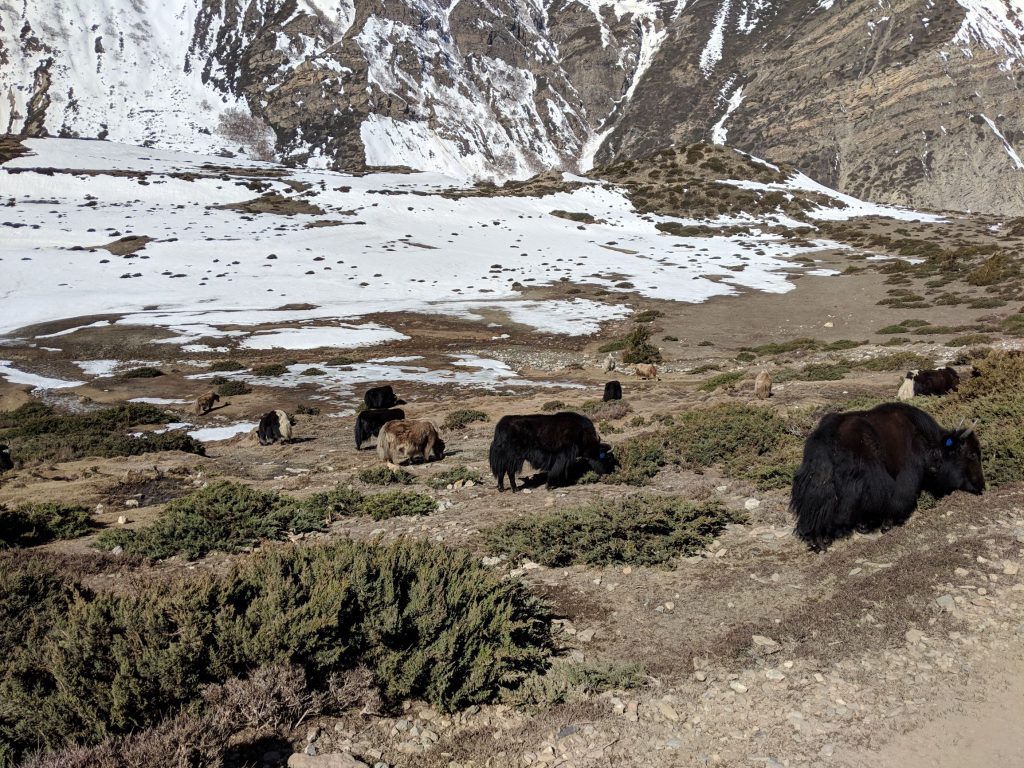 Altitude sickness and the body
Altitude does add an additional dimension: Every time you exert yourself, the main stress is on your lungs and respiratory system.
Your muscular strength may be greater, but you're continuously being held in check by your bodies ability to take in and process new air.
This means fewer steps and more stops to take breath.
If you don't want to spend a lot of time just standing around breathing, even at the slightest incline, that's fine, just expect to be being flown out in a helicopter.
Above 4,000m, reading physical exertion and the bodies ability to recover is everything.
Thalong la Phedi
By the time I'd reached Phedi, I'd clocked 10miles and 5 hours, about normal for a day.
To be truthful, I felt nothing by the time I got there, just a little tired.
Had a little look around the accommodation and chose 'Base Camp Lodge', which had a bakery, nice ambience and a better room for 1/2 the price.
Had a pizza, extra calorific, for my reward. It was about 2pm. Spent the rest of the time arranging my gear and fiddling around with my phone, chatting to the owner.
Catching some sleep in my room.
Needed three blankets to sleep under.
It"s kind of cold up here at 4,450m above sea level.
During the night, I woke up with a headache…. took a few deep breaths and went back to sleep.
Woke up feeling fully refreshed.
Here's some photos from the day.