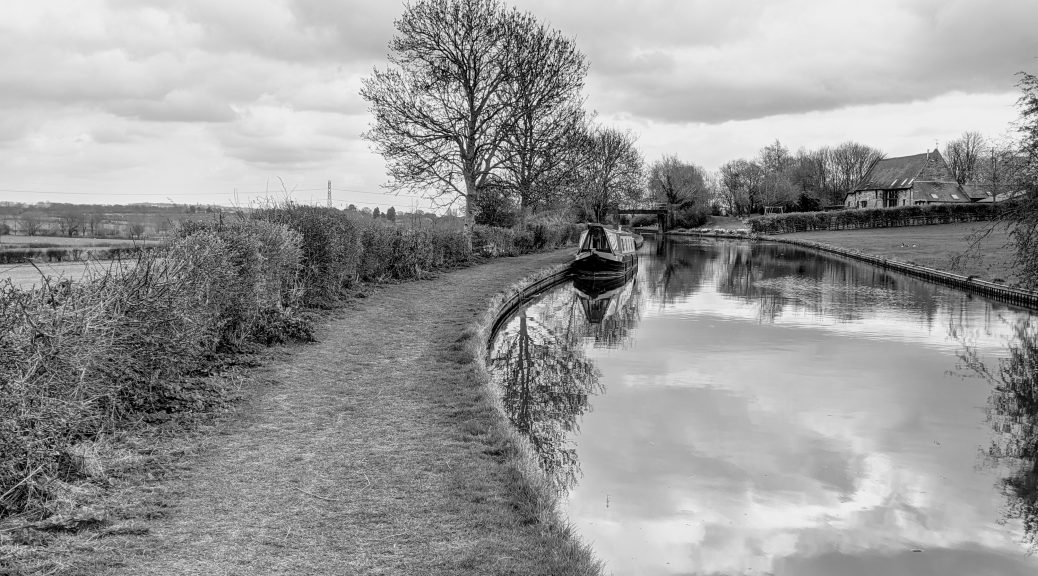 Covid on the cut – Part 2 – Moored in Flore
The day after I arrived at the last village, Nether Heyford, I received an email from Canal and River Trust informing me; 'due to Covid, you won't be required to move your boat until 14th April at the earliest'.
All leisure boaters have been instructed not to visit marinas, or take their boats out.
All in all, that makes for a pretty quite canal….
Moored in Flore
I moved the boat down to somewhere called Flore. With it's views across the valley, magnanimous phone and TV signals, and ample parking, it's truly a boaters delight.
When I get down there, I'm shocked to find just one other boat moored! The rest are at Weedon waterpoint 1/2 mile down the road, between the sewage farm, A5 and railway. Ideal really. Silly me…
Their loss is my gain…
…