Yes indeed. This was the scene just outside Deddington when I went on my cycle ride yesterday.
A trailer loaded with bails had toppled over and crushed the motorist inside.
An ambulance was in attendance when I arrived and the road had been closed to all traffic.
It didn't look too serious, but the motorist had obviously received some injuries looking at the state of the vehicle and the emergency. So, serious but not that serious.
Had it have been a cheaper vehicle than the BMW in certain it would have been a lot more so.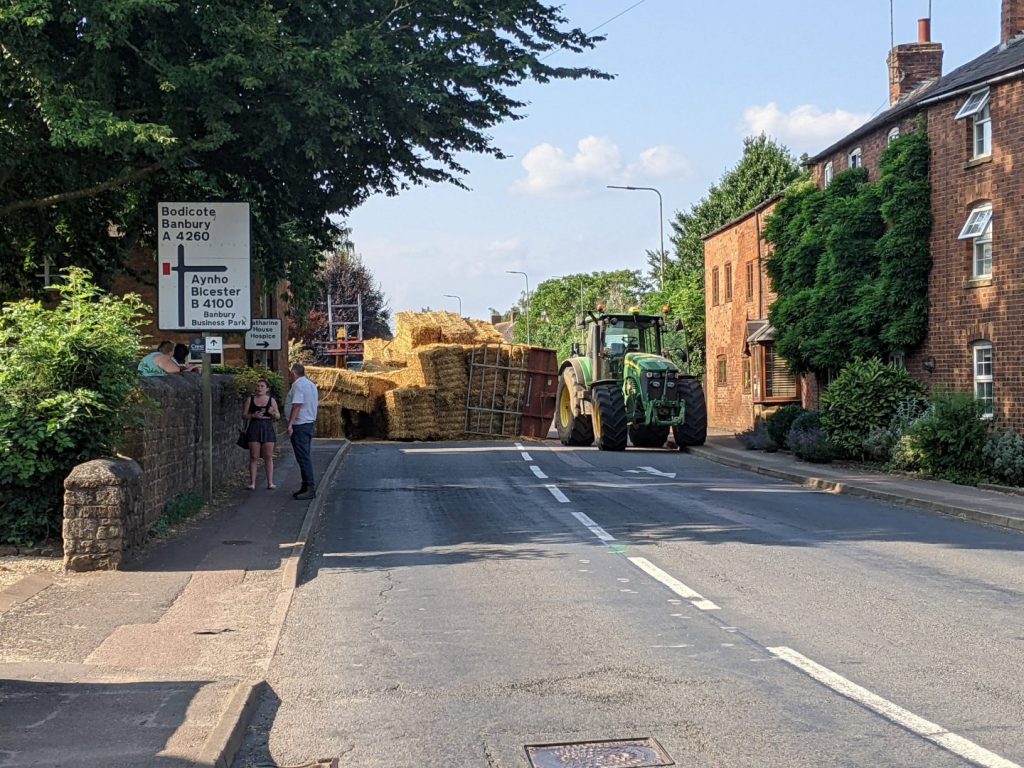 Adjourn to pub
Took this as a sign from god to adjourn to the pub where a group of motorists travelling on the A4260 had had the same idea.
Another ambulance and a police car arrived while I was having my Amstel in the beer garden of the Red Lion in the sunshine.
The police got a round of applause when they arrived, they must have felt proud.
During the course of the day I cycled around some of the villages in the Cherwell Valley. It sure was hot! and I had to stop off and get some water, not that I didn't have some on the bike, but I discovered this ancient water fountain with an inscription over the top, like something out of a fighting fantasy book!
I'm not sure about the health and safety implications etc. but drink I did, being a bit of a risk taker and all that.
I left feeling refreshed…..
…