Durmitor National Park – Montenegro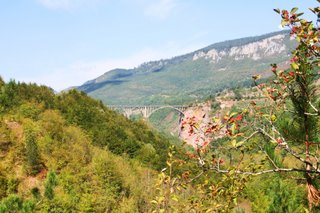 The road to Durmitor
KML:
lat – 43.14944 lon – 19.29432
Definitely the high point of the trip so far.
Denoted by the deepest canyon in Europe at 1.3km. The park is intersected by the river Tara and has some scenery and nature to behold.
Enjoy the silence
The air here is lush with the smell of Scot's pines earthy forest smells.