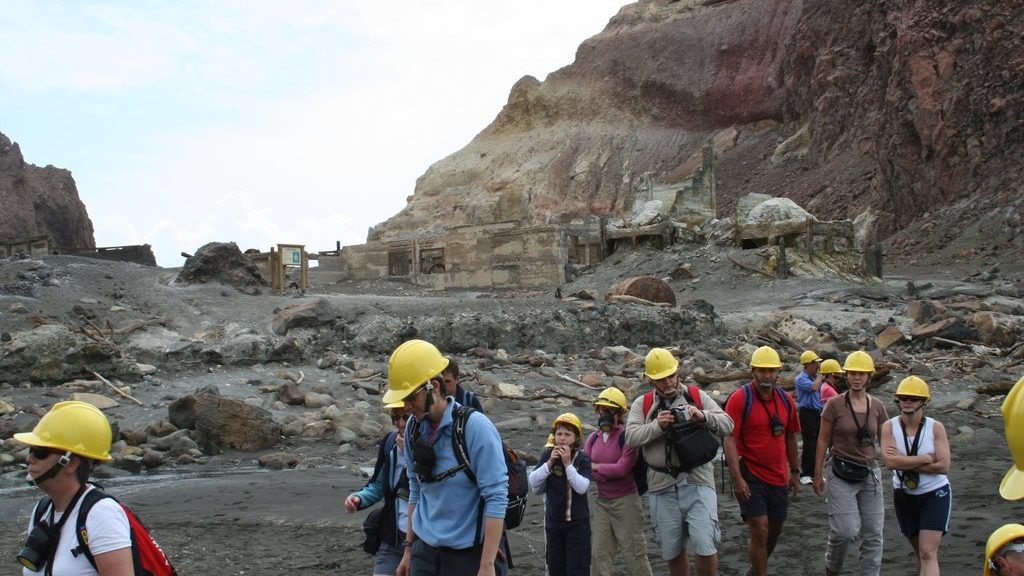 Holidaying on White Island
Travelling with PeeJay's.
White Island is about 40k off-shore. Takes about 1 1/2 hours to get there.
In 1932 there was a sulphur mining operation on the island. After repeated eruptions, deaths and eventually bankrupcy, operations ceased.
The island now is like a moving sand of volcanic activity.
White Island, New Zealand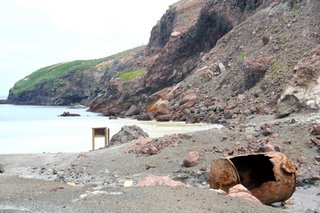 As you can see the place is not exactly Hawaii.
Don't look into the Rain
We are told stories of melting radio's zippers, trainer islets, items of clothing, the rain is acid, the floor is a shifting crust of ash beneath which lies pools of boiling mud.
It is home to the worlds most acidic lake.
White Island, New Zealand

At PH1, this lake is pure hydrochloric acid, there were still Germans rolling their towels out beside it as we arrived.
White Island, New Zealand

Everything on this island seems to explode or break. Which is why we are given helmets and gas masks when we arrive.
Weblinks: PeeJays
Weblinks: White Island