Yes, Pucon is an E Free Zone.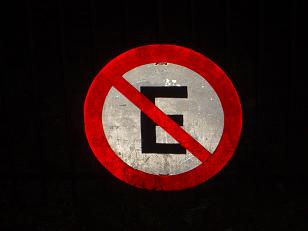 I had to stick to the beer last night.
Mama's and Tapas
There is a music bar with rad art – Mama's and Tapas, many Gringo's are in here.
Met many UK people; an American, who fell off his stool, a German who had his finger on a rocket launch button, a Scotsman looking after Penguins on the Falklands and a kiteboarder who was friends with Richard Bransons' son and many other well off youngsters.
Enough to entertain for a whole evening, no narcotics in sight.
Gonzo
Also writer of this column modern gonzo who I've seen around a couple of times.
He crashed the Sasha Southfest in Santaigo using a press card, what a clever innovation.
He has to make it round the world travel writing, check site for details.
Poor Robin.