Monteverde cloud forest
Monteverde cloud forest
I have taken a tour of Santa Elena cloud forest or Monteverde cloud forest.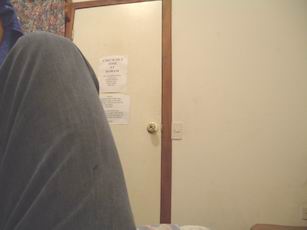 Here's a picture of my knee in a hotel in Monteverde to get the ball rolling.
Here are some trees.
That one's a frog to be exact, a dink frog which was resting on a leaf and fell on a girl excited her, more than anything we had seen that day.
It played dead on the floor for a while, then jumped up and walked off (frog marched).
It is no longer than 12mm.