Stop multiple spam tabs opening in Chrome browser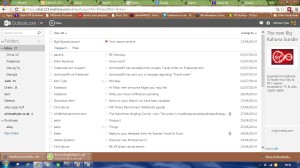 When you open your Chrome browser, you get 5 spam tabs open at the same time.
I got it from Snapdo, an add-on that set itself up as my homepage, then opened a load of tabs to things like AVG, Yahoo etc. SPam tabs they call these.
The problem was with Chrome, when I opened the browser, the 5 tabs continued to open, even when I un-installed the software.
Step by step guide to removing spam tabs from Chrome browser
So here are the steps that you take in order to stop this spam tabs problem on the chrome browser:- …