Wolf Hall -> Crofton Meadows
Wolf Hall -> Crofton Meadows
Not far from Crofton lies Crofton Meadows…..
I am now located there, as detailed in my video, the local diary farmer had some issues with my using the lane.
Not a problem.
Crofton Locks
I have moved on. Through the locks at Crofton.
It's a genuine steam engine, and listed building that houses it.
I intend to have a look when it opens at Easter.
Saw these pigs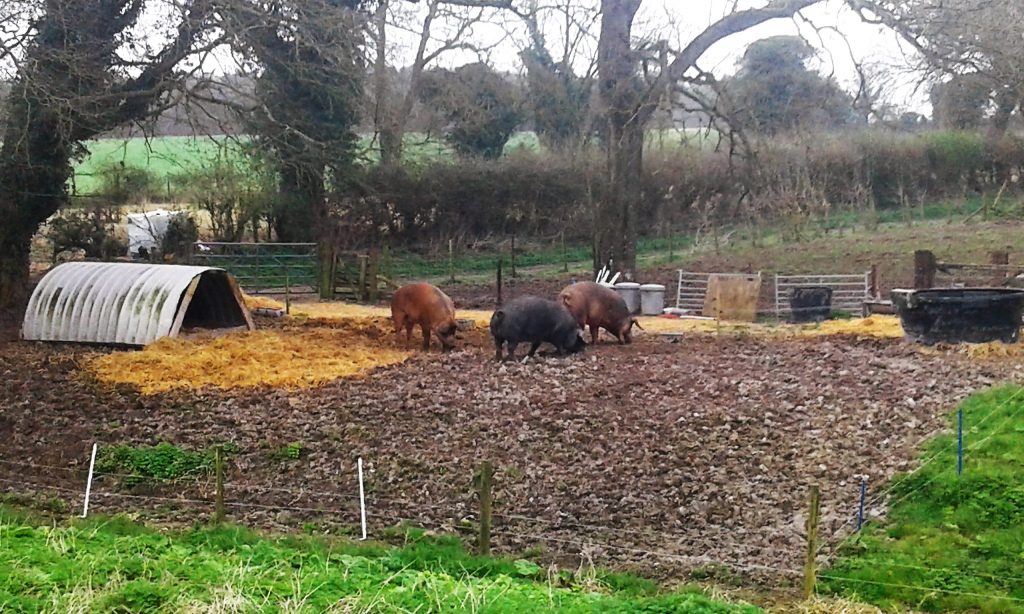 They seem happy.
Each one has a little shed that he lives in.
These pigs go for around £300 I'm told.
They look to be a couple of years old. Minimum.
This is all in the vicinity of the locks.
Shortly after the locks, there is visitor mooring, which will revert to standard time restrictions in 2 days.
I didn't bother stopping, I'd genned the area, and knew there was a better spot slightly further down.
Pretty damn good….
Crofton Meadows Ameneties
Winding hole
Parking
Superfast broadband
It's pretty close to the railway line. Luckily, the trains don't honk as they come past, which can be fairly annoying.
Here's a picture I took at work the other day.