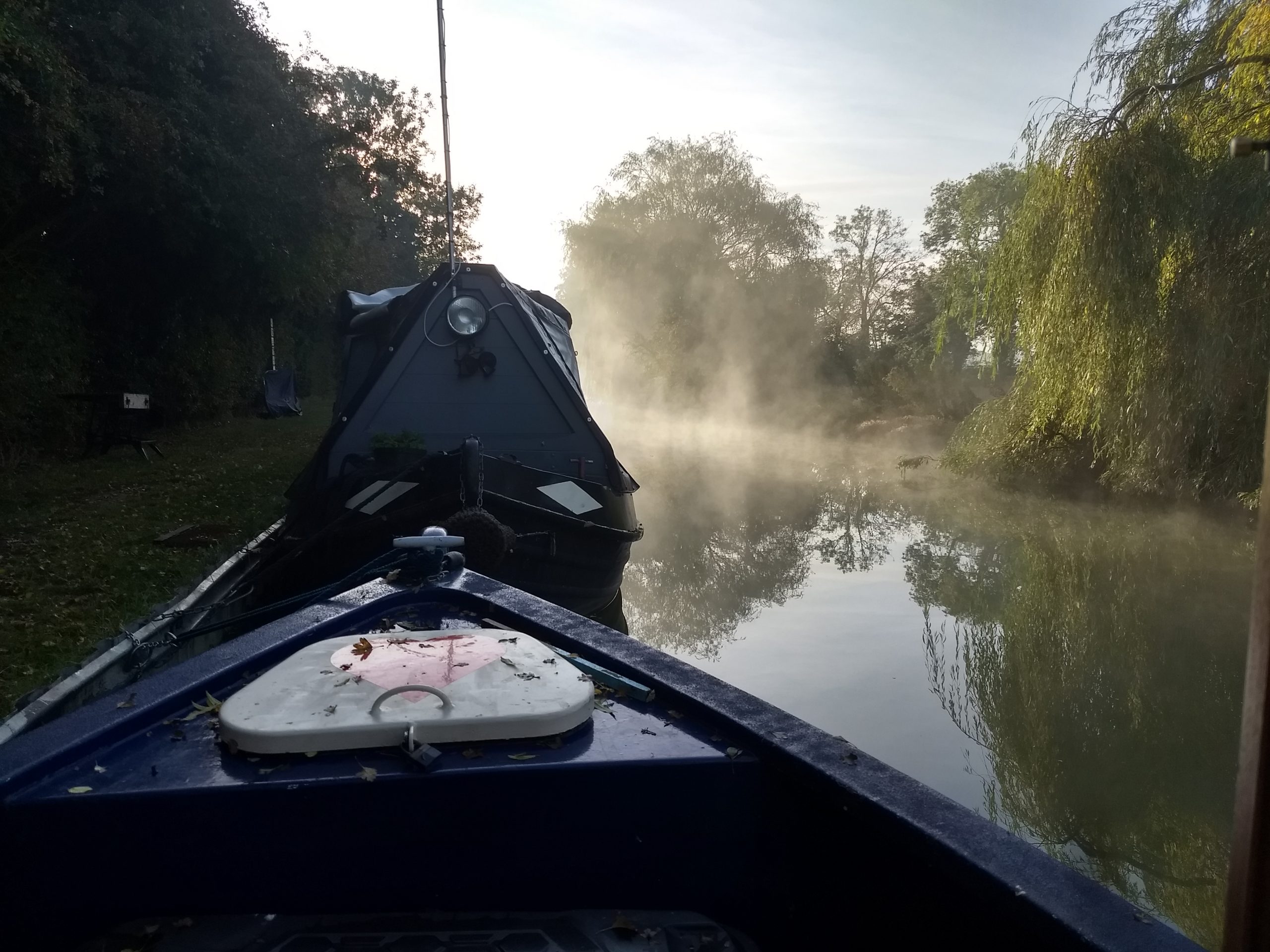 Yelvertoft > Watford Park
Yelvertoft > Watford Park
Still on the Leicester Arm, one stop up from Watford locks.
The sound of the motorway is pretty strong round here. Apart from that, the countryside is idyllic.
I've got some overhanging trees and the solar ain't great. There's some in the afternoon but I'm currently waiting for the sun to emerge around the trees.
Here's some pictures of the current spot.
As you can see, I'm all alone this time.
Crick Marina
Had to stop off here for some fuel, which was nice. Had a pump-out as well, the first for a 6 weeks or so. Since I left Braunston.
After Whilton Locks, they're aren't any elsan/pump-out facilities until Gayton Junction which is about 12 miles down.
That's a fairly long stretch without toilet. I'm glad I got my storage to last this long, I'm not winter mooring this year, so won't be close to facilities and I need to make them last.
Crick filled the tank up, not too expensive. 85p per litre if you go duty free. Cheaper than Braunston Marina's. Pump out was £15. Standard price. It was an attended pump out which gives you the chance to chat with the attendant if you so wish.
Stopped for some lunch on the visitor moorings. Many people, young and old, come down here to walk the dog.
Only realised on the way to the tunnel that Crick has elsan and rubbish! Only problem is, the parking and mobile signal.
Didn't want to move to my O2 sim, so carried on my journey down to Watford Park.
Watford
Watford is home to the UK's oldest motorway service station, the Watford Gap! or Blue Boar as it once used to be.
The motorway is perhaps 3/4 mile from my current mooring spot. There is a hill in between, but you can still here the hum of the cars.
It's possible to get down on to the motorway from here, so it should shorten some of my journey times significantly.
New Curtains
As winter sets in, I'm looking forward to getting a new set of curtains for the rear and cabin areas of the boat.
They're made by the previous owner of the boat, Ann, who's an upholsterer of sorts. I got the materials in Northampton from The Mill Shop. Great place for buying materials and stuff.
They're thermally lined, and should provide good insulation against draughts and coldness which are now starting to set in.