Watford Locks -> Muscott
Watford Locks -> Muscott
Stopped for a couple of days above the locks at Watford.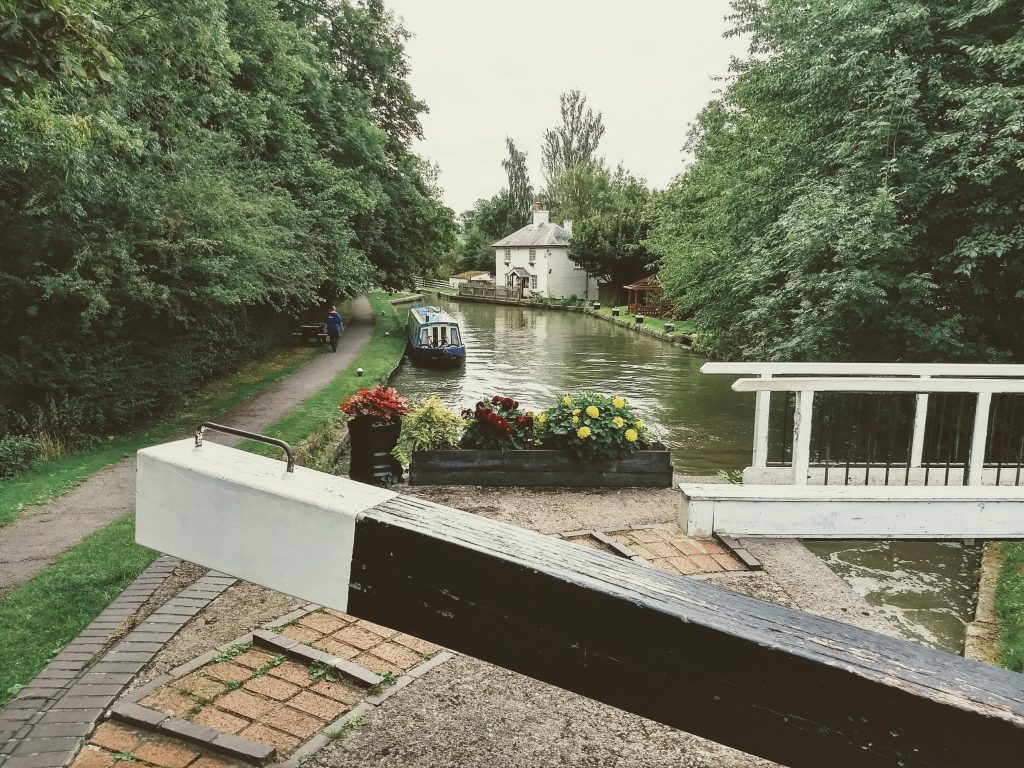 They have a 48hr mooring and it's fairly close to the A5.
Sound of the motorway is pretty overpowering.
Buckby Locks
After this, moved the boat down to the top of Buckby Locks next to the New Inn pub.
Was there for a day. Until my crew arrived, which this time was my Sister, Kerri and her offspring.
Offspring have grown slightly since the last time they were on the boat. Still difficult for them to manage the gates and paddles.
Even sister has a problem and she's fully grown.
Fairly gender specific these gates and paddles, which shouldn't be the case in 2018. What's the world coming to eh?
Whilton/Buckby Locks restrictions
Anyway, we got through with a little help from the volunteers.
Since they have a restriction on the locks now due to the low waterlevels, Whilton now locks the bottom lock gate at around 3pm. The flight closes at 5pm.
There are no signs or indications that this is the case. And I know this because I was at top lock for more than 24 hours and there were no signs up there.
The volunteer informed us of this and that we would be fine, as we were traversing the locks, they'd open the bottom up to let us out specifically. Which was nice.
When we got to lock 5, a girl with a windlass popped up and started helping with the locks.
Didn't really ask any questions. But she followed us down. It was only when we reached lock 6, a guy with a beard showed up and it became apparent he and his daughter had come to assist us out of the bottom of the flight at Whilton.
After that
It's pretty much plain sailing down to Muscott, where the countryside becomes more pleasant. The sound of the motorway dissipates and the canal is lined by woodland.
I'm here close to the bridge.
The solar ain't great, but other than that, it's a nice location.