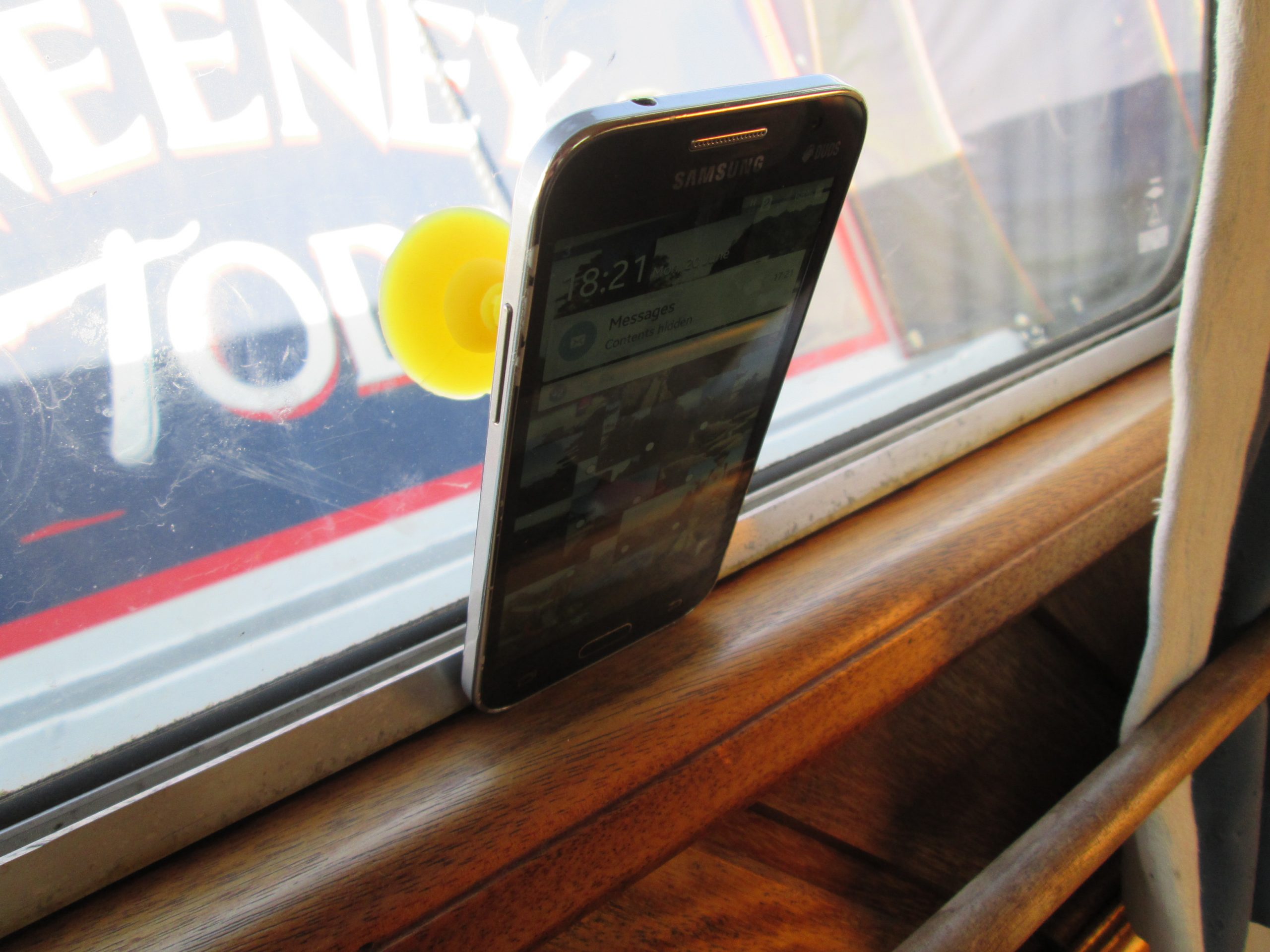 ZTE MF730M Dongle
ZTE MF730M Dongle
Internet Dongle for Narrowboat users
Getting slightly bored of only being able to use the internet in one room, I've invested in this THREE dongle.
It basically allows me to connect anywhere, at least anywhere where there is THREE network.
Currently, it allows me to connect at 3G speeds, which are fairly good, THREE have the best 3G network in the UK. I did some research on the subject, and it seems that they invested heavily in it. Whilst EE rushed out the 4G.
EE 4g Claims
Although EE claim to offer 4G here, I purchased a SIM to try out these claims.
Turns out their service was patchy at best, nothing like what their website claimed, (full coverage at 4G speeds), as pictured.
Even if David Bacon uses EE, after the credit ran out, I threw it in the canal! Useless…
Mobile phone tethering vs Dongle
Mobile phones are fine for the odd bit of surfing, but if the weather changes, or for no particular reason at all, they can disconnect, which is inconvenient and not what I'm looking for from my internet connection.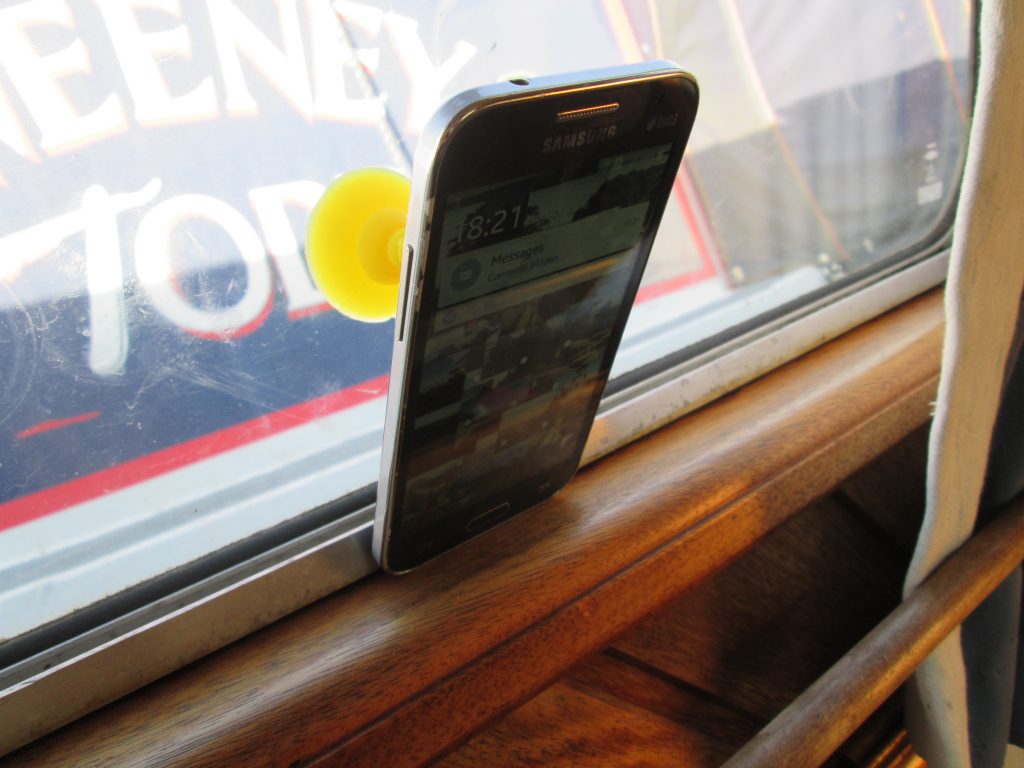 As you can see, I have to harness my phone to the narrowboat window in order for it to function properly.
Mobile technology is particular susceptible to sunspots and solar activity.
I want something stable, with good speeds and 99% uptime.
Charges
These are the mobile phone tethering charges. You have to top your phone up by the respective amounts before these options become available.
Add-on.
Allowance.
Price.
Pay per month 1GB.

(lasts up to 30 days)

1GB
£10
Pay per month 3GB.

(lasts up to 30 days)

3GB
£15
Pay per month 7GB.

(last up to 30 days)

7GB
£25
Pay per month 500MB.

(lasts up to 48 hours)

500MB
£2.99
The cost of the dongle is 12GB for £59.90 which can be topped up by credit card. The dongle itself lasts 12 months from activation.
Speeds
This is the speeds I'm currently getting on my THREE ZTE MF730M Dongle, roughly what you can expect from a BT package on copper cables.
This is the speed on a THREE network, 3G enabled tethered mobile phone.
You can see the difference – 1MB per second.
Uptime
This is more difficult to measure, but from experience, I'd say tethering has pretty low uptime, maybe 70%.
Dongle should have 100% uptime, as long as the network is available.
It's not an either/or scenario. I can still use my phone for internet connection, the same as I can still use the marina free wifi.
For anyone thinking of doing this, I'd recommend getting the pay-as-you go sim, like this one and avoid getting involved in any sort of obligation to continue or commit yourself.
They can be found on amazon.