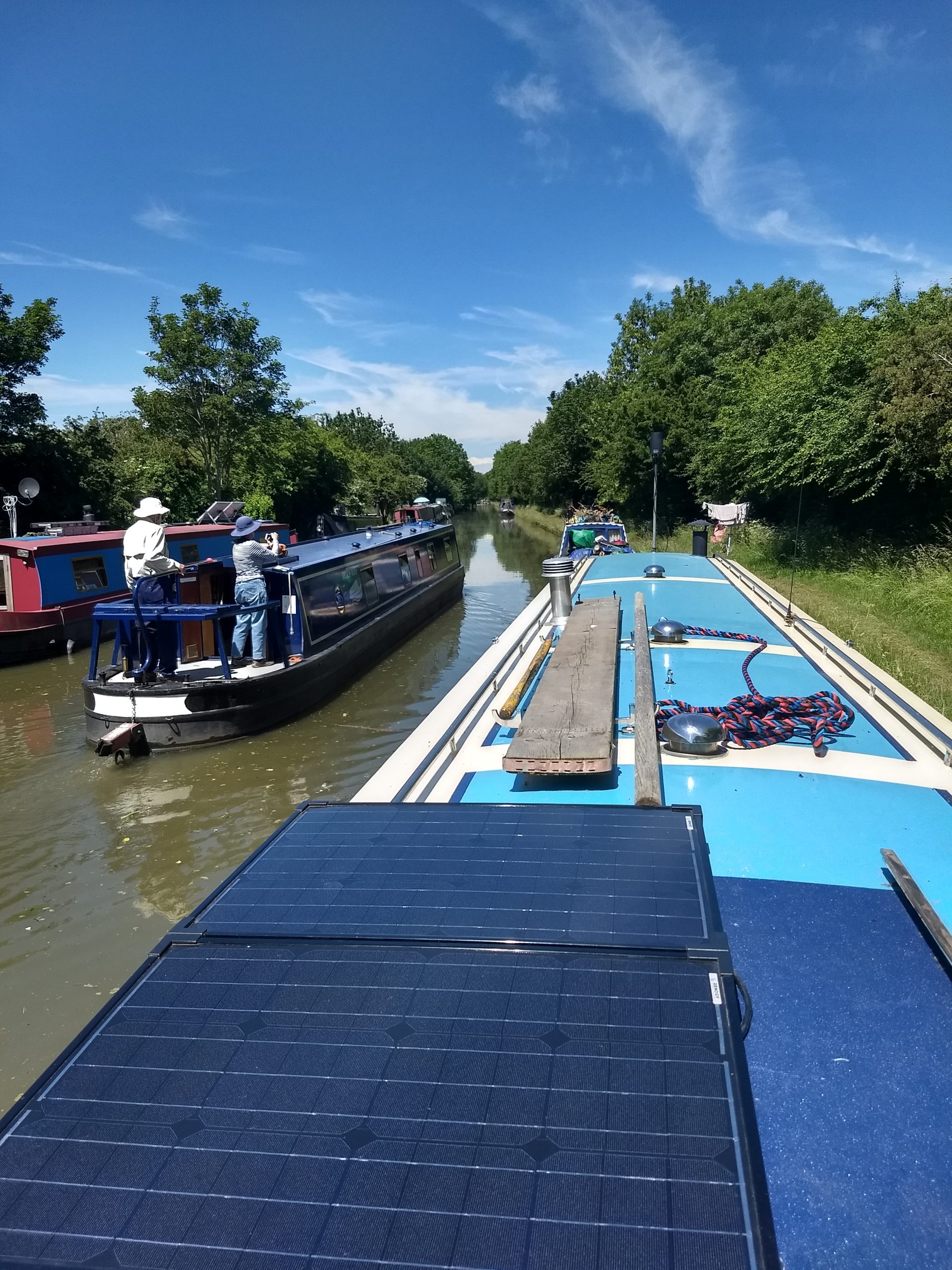 Now just on the outskirts of Weedon. Weedon Bec I think they call this place. It's all very peaceful apart from some horrible yapping dogs which belong to the permanent moorers pictured on the left and side of this photograph.
They're on the other side of the canal, or I might be tempted to give one of the little shits a swift boot in the head as I walk past.
Annoying little rats.
Nene Valley Way
Here's some pictures from Stowehill, Nene Valley Way, which runs right along beside the canal and then down to the Narrowboat Inn on the A5.
Whilst I was moored over there, I took a walk down the Nene Way on a number of occasions.
It runs along the river at some points.
I cycled down the Nene Valley Way through Northampton and down to Cogenhoe and had lunch in a pub.
It becomes a little wider after you reach Hunsbury fields, turns into a cycle path until you get to the other side of Northampton, at which point it reverts to a path.
…