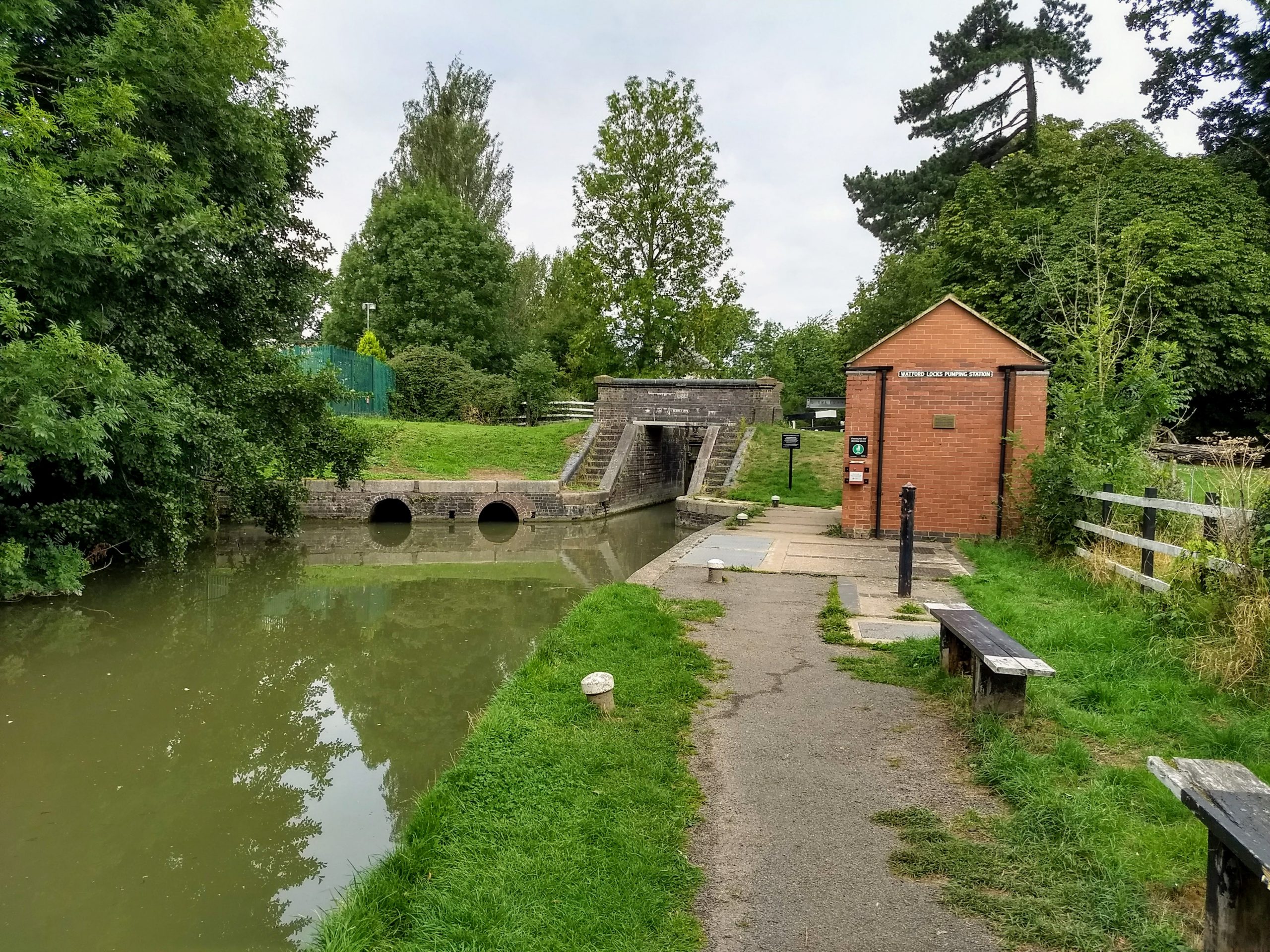 Step 1: Braunston to Watford Locks
Two flights of locks. One of them staircase locks at Watford.The other Braunston Locks. One that I've done a few times now.
Braunston Locks are very tiring. And I was kind of happy when I found that due to water shortages, the Watford flight closed at night when the volunteers went home.
Being staircase locks, only one boat can go through at a time. And the CRT like you to book ahead, (which I didn't).
During the day, the CRT prefer to keep it manned. Previously, at night, they let the public traverse the locks as they wished. Due to water shortages, this practice stopped, and passing through the flight is only possible with the aid of the lock-keeper.
I woke up around eight, and got going just before nine. Entering the first lock at 8.50am. Luckily, they are good and fast and I made it through the whole flight in around an hour. Apart from my button getting stuck under the gates at the top lock, all went without event, and I set off on my way again. …