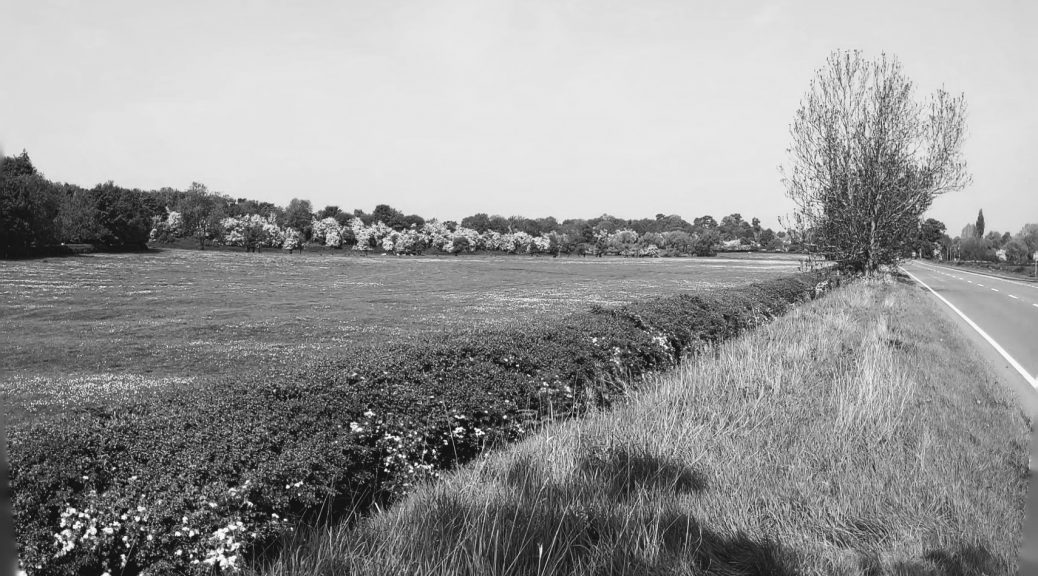 Covid on the Cut – The 5th degree
Living the lie.
Watling Street is a route in England that began as an ancient trackway first used by the Britons, mainly between the areas of modern Canterbury and St Albans using a natural ford near Westminster. The Romans later paved the route, which then connected the Kentish ports of Dubris (Dover), Rutupiae (Richborough), Lemanis (Lympne), and Regulbium (Reculver) to their bridge over the Thames at Londinium (London). The route continued northwest through Verulamium (St Albans) on its way to Viroconium (Wroxeter). The Romans considered the continuation on to Blatobulgium (Birrens) beyond Hadrian's Wall to be part of the same route, leading some scholars to call this Watling Street as well, although others restrict it to the southern leg.
This is a picture of Watling Street today. As you can see, it's one of the UK's busiest trunk roads, and it's almost completely empty.
The embankment you can see on the left is the Grand Union canal is it snakes it's way around the Nene Valley.
Back to work
As a key worker….
This time I'm working in conjunction with a testing program for willing participants who wish to know if they are, or have been infected with Covid.
"This is one of the largest and most important studies underway into the COVID-19 virus and will transform our understanding of the infection. The University of Oxford is delighted to be the Study Sponsor."

Professor Sarah Walker, University of Oxford
"Understanding more about the rate of COVID-19 infection in the general population, and the longer-term prevalence of antibodies, is a vital part of our ongoing response to this virus.
"This survey will help to track the current extent of transmission and infection in the UK, while also answering crucial questions about immunity as we continue to build up our understanding of this new virus.
"Together, these results will help us better understand the spread of the virus to date, predict the future trajectory and inform future action we take, including crucially the development of ground-breaking new tests and treatments."

Health Secretary Matt Hancock
It's an invitation only program, run by one of the Government agencies, the ONS.
If you want to read more about this testing program you can read about it on the Office of National Statistics website.
My job is to submit completed test kits to the lab in Oxford.
I drive in my car and talk to participants, do a swab with them. I have to record some details on my phone about them and their symptoms, if any, in the last 2 weeks.
I then have to return completed swab samples to a courier who drives them to a lab in Oxford.
…