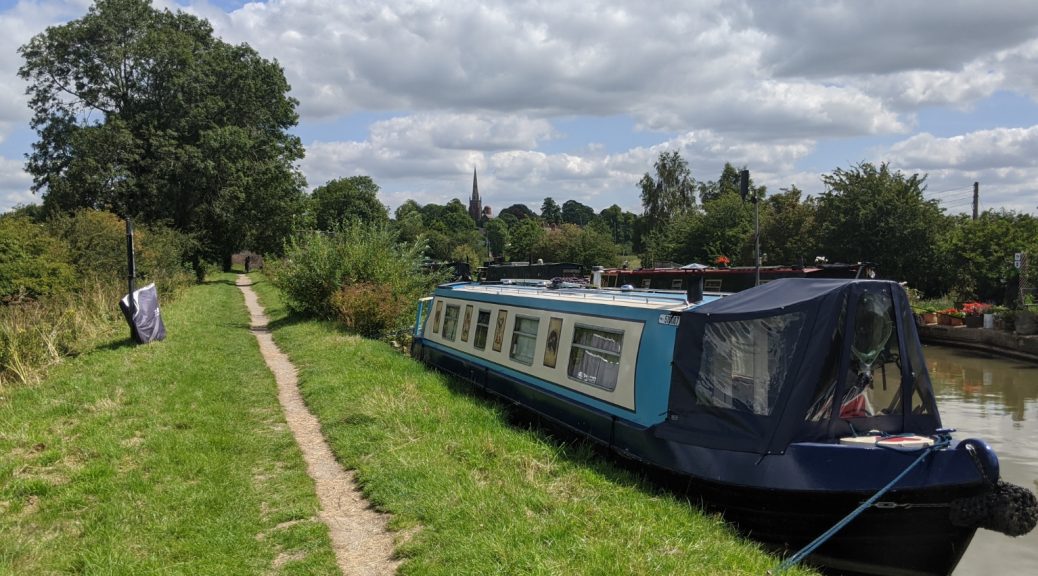 Far from madding motorway
The faint hum that has been in the background, for more than 6 months now…. is gone.
I'm on the Northampton/Warwickshire border.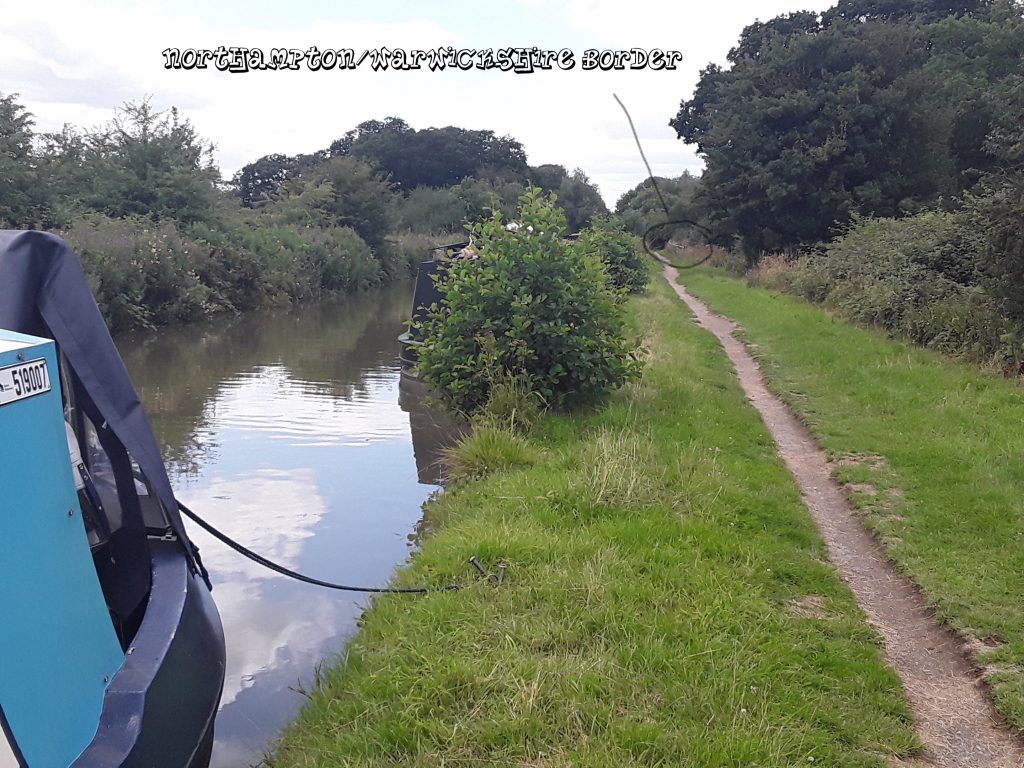 My boat's pointing toward Oxford… You can see the border there, about 100 feet away.
It's very quite here. Very much quieter than it's been for a long-long time. Although Flore was kind of quite, it didn't have the stillness of the countryside.
…