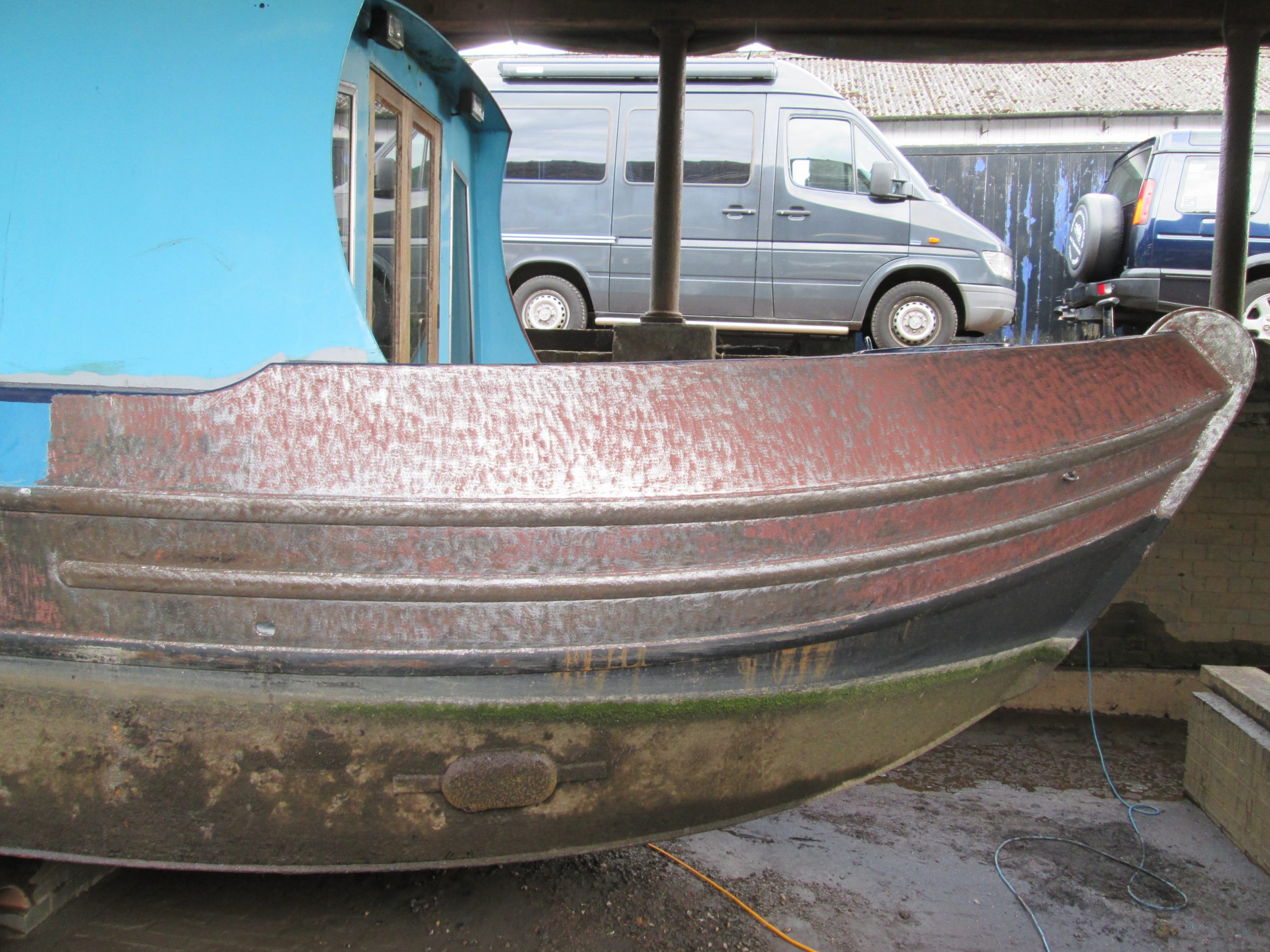 Boat painting at Canal Cruising, Stone
Boat painting at Canal Cruising, Stone
For the next few days, we'll be painting Bonny Lady, my new temporary home.
It's a 45ft, wide berth narrowboat, built in 1991.
Having stripped it to metal, it looks as if the previous paint job was 1 coat primer, 2 coats undercoat and one topcoat.
We'll be doing 2 primer, 2 undercoat 2 top.
Over the next few days, I'll be recording aspects of this narrowboat painting job on the blog.
Canal Cruising – Stone
This is where the boat is being painted. They have covered sheds we can work under.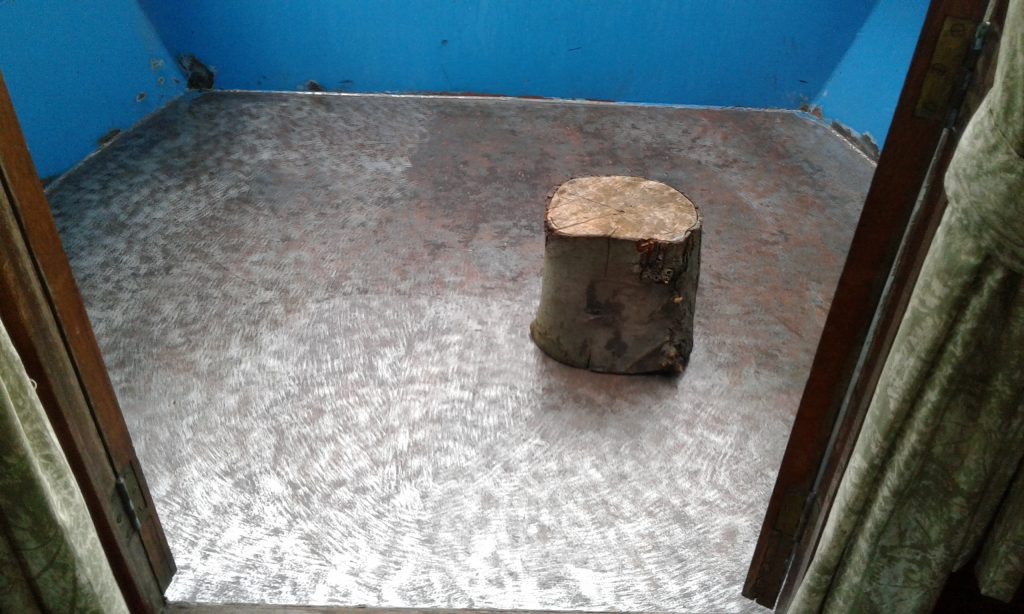 This is the finish we have to achieve for today, Monday 1st August.
Once we've got all the metal on the hull to this finish we can begin painting.
1st Days work in dry dock
The first day consisted of
Stripping the paint from the gunwales to the water-line
The rims you walk on around the side of the boat are called the 'gunwales', the idea of the dry-dock was to allow us to paint these.
Painting from here to the water-line is not possible.
The first job is to remove the paint from this section of boat.
Here are two before and after pictures of the stripping job.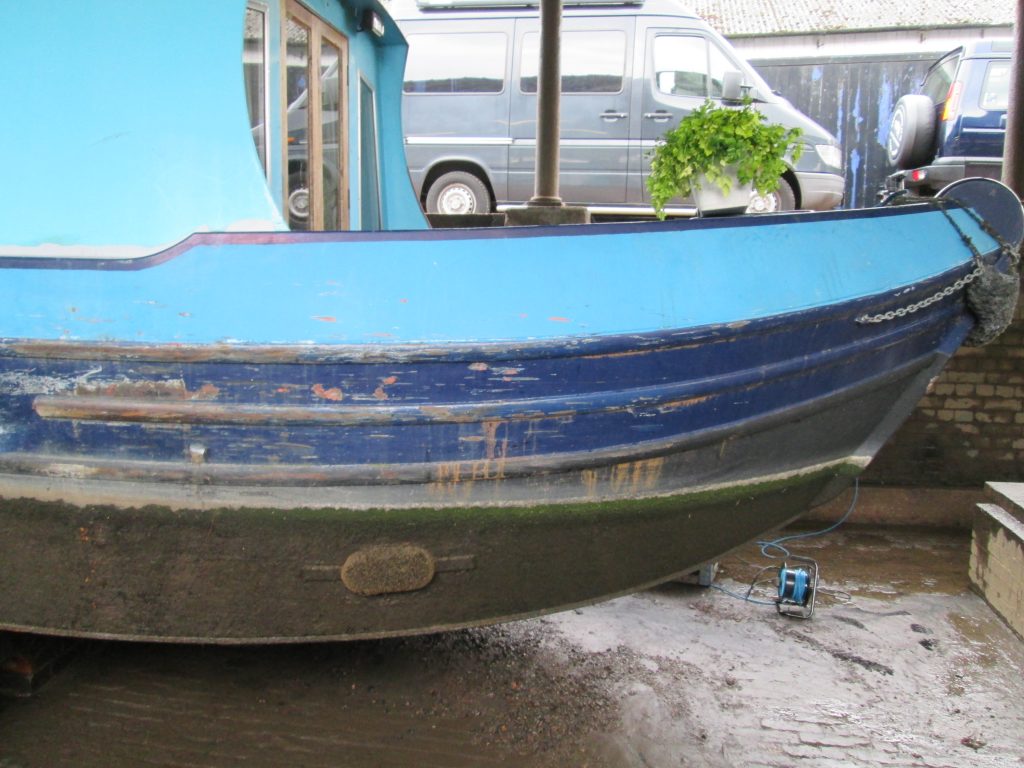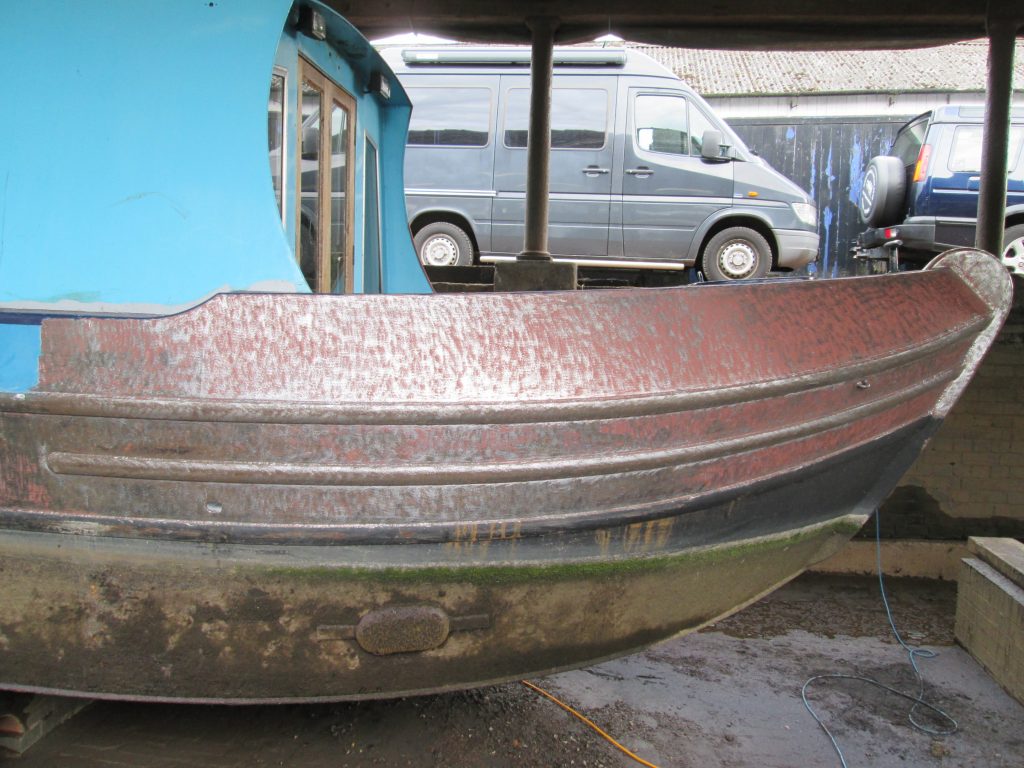 This part of the job took approximately 4 hours. That's with 3 people using Tercoo rotary blasters.
Painting with 2 Pack Epoxy
Two pack epoxy is a chemical adherent that you mix on site.
It has a long lasting durable finish that is resistant to water.
Painting with zinc oxide primer
A standard boat primer with a built in zinc oxide element to treat corrosion.
Here is a short video of the days work….