Fastening fairleads to my boat pt1
Fastening fairleads to my boat pt1
After having painted it, it's now time to make sure all my hard work doesn't get scraped off the first time I go through the locks.
I've already fitted this roof eye hook on the narrowboat.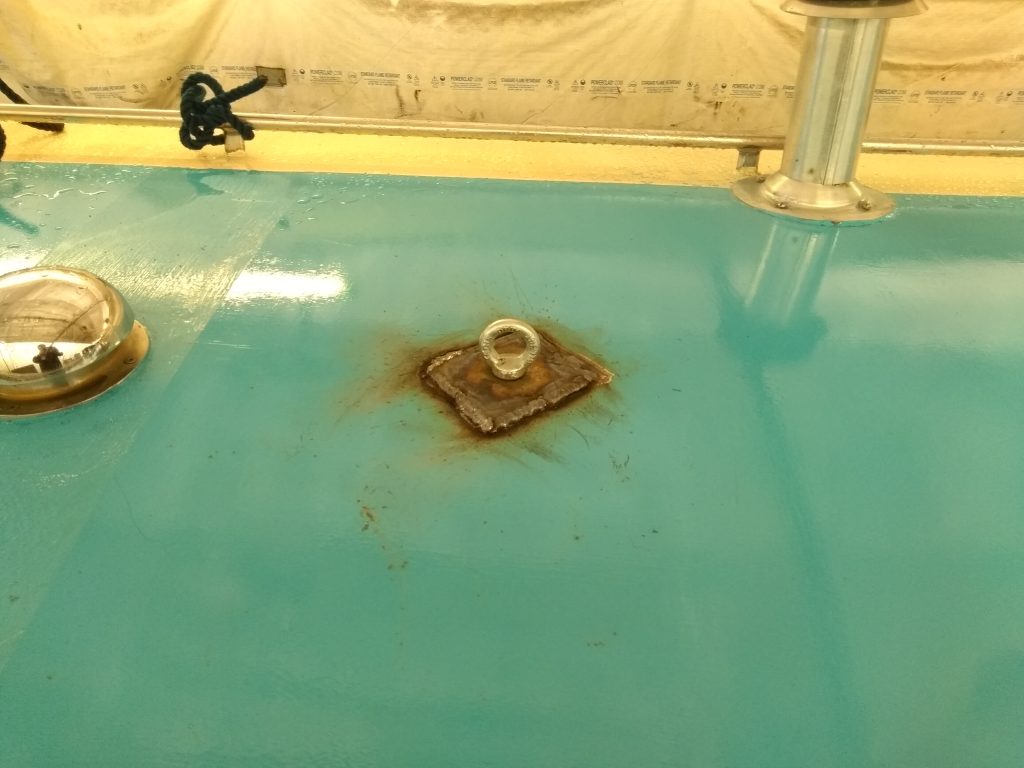 This goes some way to reducing the chafing across the apex of the roof.
Most of the damage happens at the sides, where the cabin is between the roof and the bollards.
As it moves backwards and forwards with the boat, it takes all the paint off!
Fairleads
To stop this, we've got some 'fairleads', also called cleats, skenes and other things.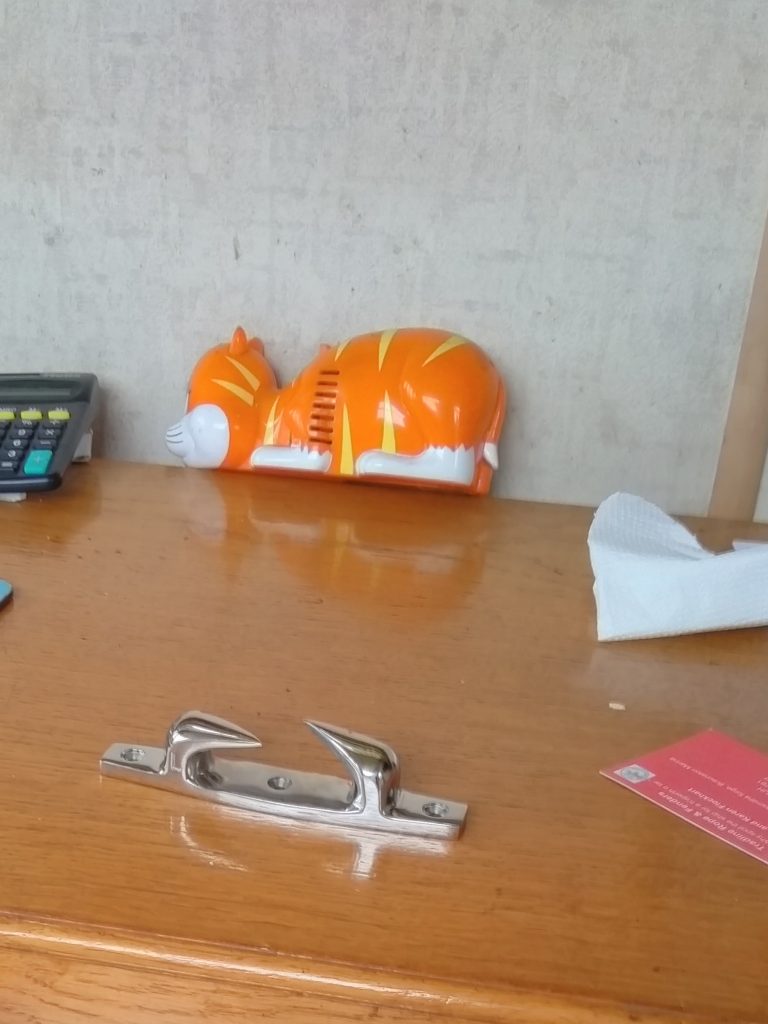 Fairlead is the most universal term. It simply guides the rope from the side of the boat.
Fitting the fairleads
As it's going to take the weight of the boat, it' got to be a sturdy fitting.
I've been advised that non-stainless fittings will just sheer off. Someone on this forum was talking of one of their 'mushrooms' being caught under the center rope and being fired off like a bullet.
https://canalworld.net/forums/index.php?/topic/84947-attaching-fairleads/
From this post, not least, and other discussions with marinas in the area.
The fairleads are going to be under sudden stress and pressure:
as the boat is tied whilst moving forward into locks
in locks, as the boat is moored from an angle from below and above
At times, that's the whole weight of the moving boat.
Current fitting
Currently, the fairleads have got a 3mm x 3 fitting.
This isn't enough. I'm going to drill them out to 5-6mm.
I'm going to get some of these
An allen key fitting. Also at 5/6mm.
As well as that, some of this.
At present, this seems like the best solution.
With nut??
Nooooo.
Ideally, they'd want to have a nut on the either side of the roof.
I've had a look at this today.
It's simply a very big and messy job chiselling through the wood fittings and skirting holding the ceiling up in the boat's interior.
Initially, I saw this as the way. Having had a look today, it's simply not going to happen.
Anyway, I can't go any further as I'm waiting for someone to bring me a workbench down.