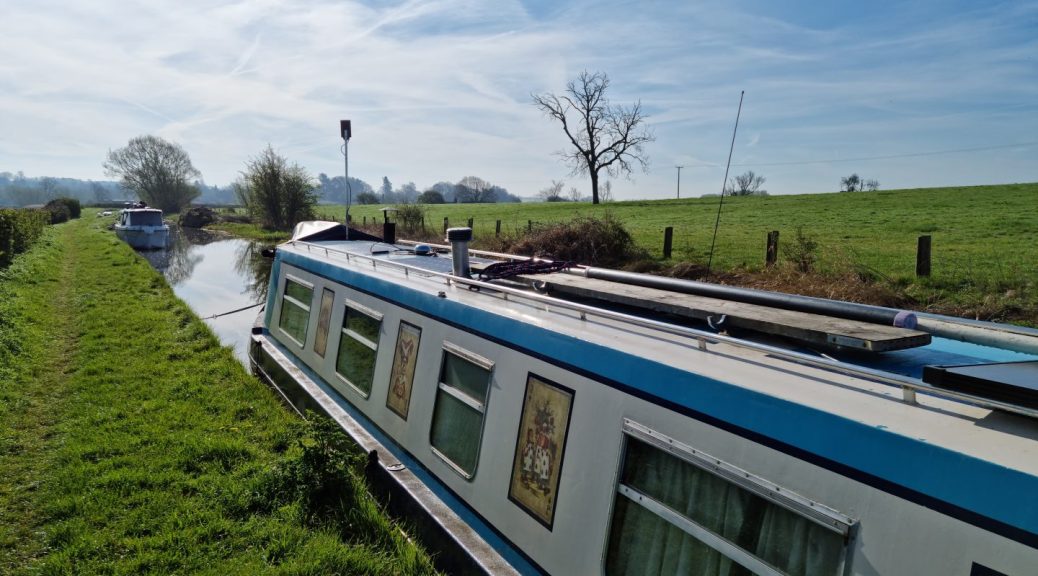 Kings Sutton in the Fields
Kings Sutton in the Fields
The next stop down is 'Pig Place'. At least it has been in the past….
I don't really want to move down to Pig Place right away, for one reason or another.
Instead, I've stopped here in between Kings Sutton and Twyford Wharf, effectively in the middle of no-where.
The way I like it.
It's about a 10 minute walk to the car, but it's outside of the parish of Twyford Wharf which is apparently what the CRT uses to measure whether you're moving your boat or not.
Moving out of a parish and/or into a new one counts as a move apparently.
It's probably 10/15 mins on the boat.
Not far.
I don't think anyone's counting.
Sutton in the Fields