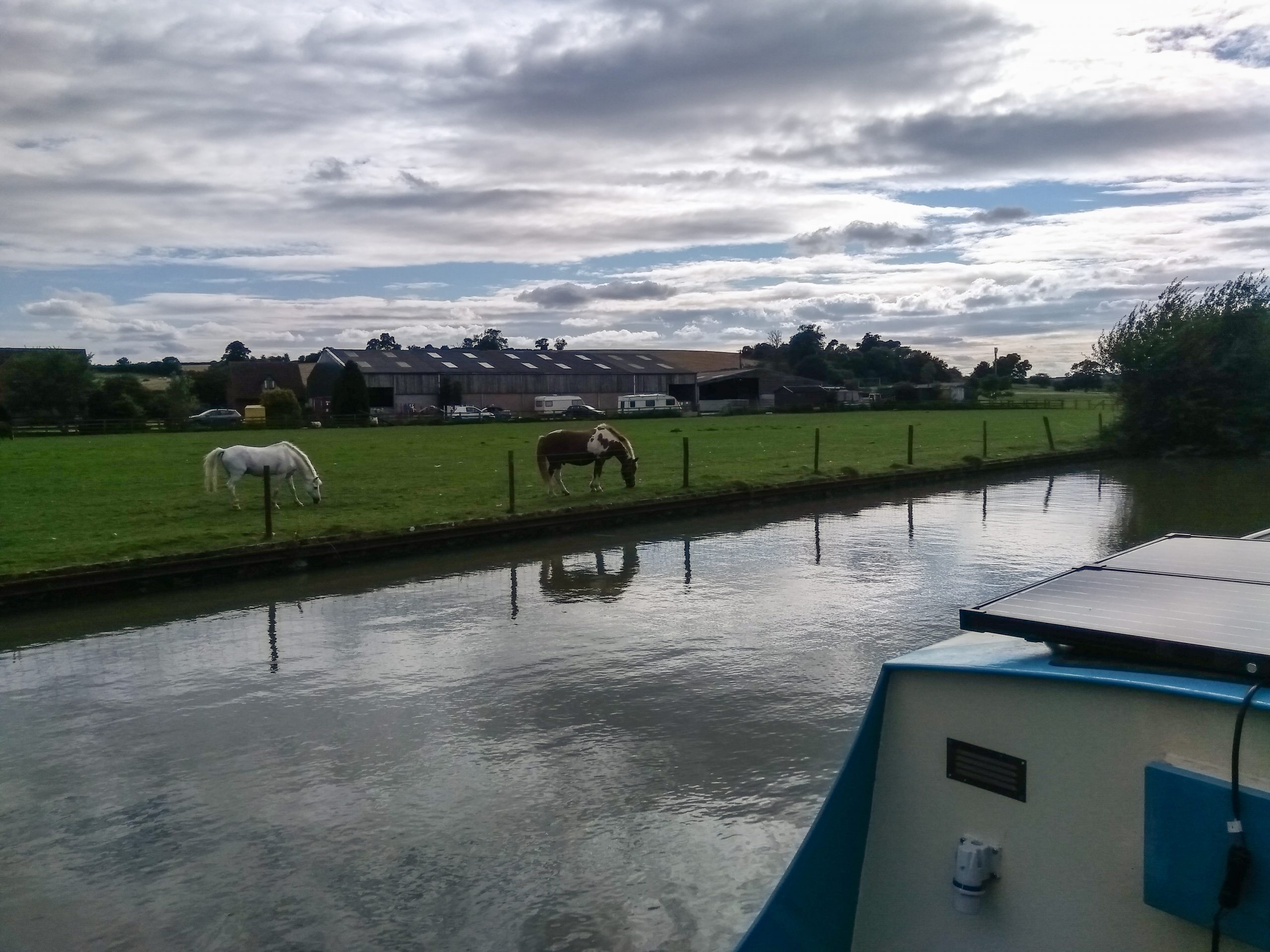 Middle of nowhere – Near Gayton
Middle of nowhere – Near Gayton
So…
Moved off the marina now, now in the middle of the countryside next to a bridge.

Most of the day was spent fitting this bracket to the roof for putting my planks and poles in.
Used the angle grinder to grind the screws off the chimney, which now fits properly, and hoovered the main boat. All with the wonder of electricity…
It's like a plank and pole roof rail.
It's now pretty secure.
Just one other thing I can feel good about.
If you want to see me fitting it, which involved drilling holes in the roof, I guess it could be fairly interesting.
It was the first chance I've had to use the 'tapping' tool I got from Amazon.
I was going to use this to fit the eye hook to the roof, but didn't.