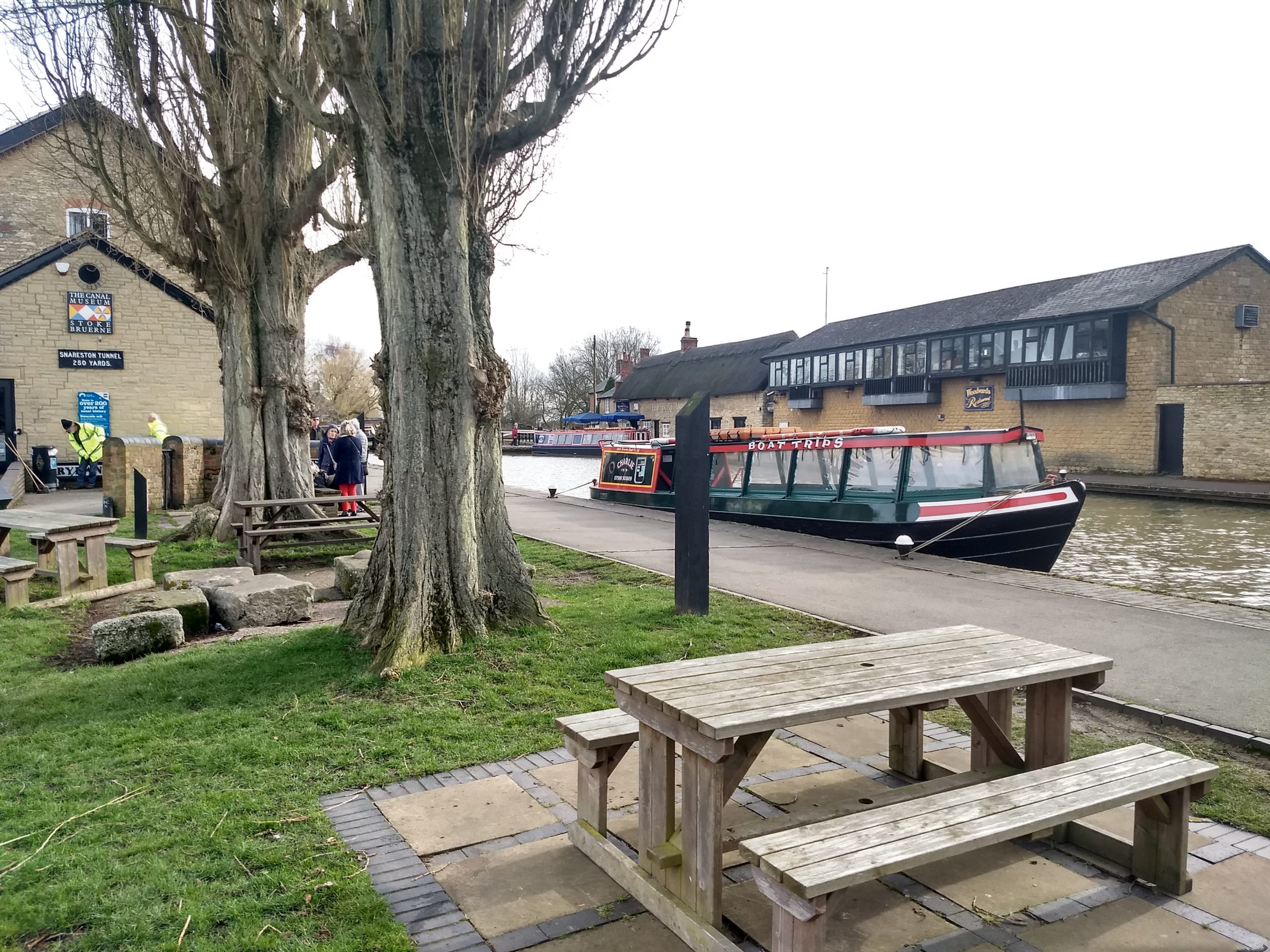 Nether Heyford -> Stoke Bruerne
Nether Heyford -> Stoke Bruerne
I've been here for a week now.
Due to life events of one type or another, haven't got round to updating the blog until today.
Stoke Bruerne
Last stop before you go into Buckinghamshire. Stoke Bruene is at the top of a set of six locks.
Not wanting to go down the six locks, I've located myself at the top near to the narrow-boat museum.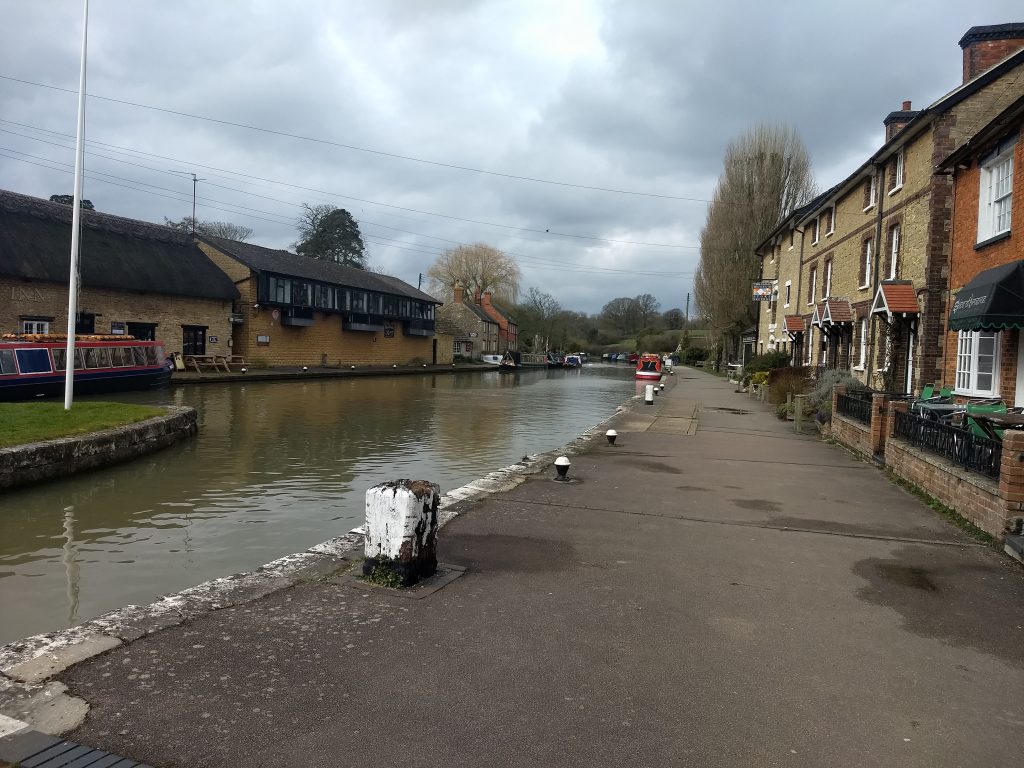 The village itself is fairly small. It's entirely filled with parking restrictions, be it in way of double yellow lines or signposted 'no parking' notifications.
CRT Museum car-park
In this knowledge, I moved my car down to the CRT museum car park, near to the narrowboat museum, which is pictured here on the right with the signpost outside.
The first night I left it there, my wing mirror got bent back…
No permanent damage.
Second night I left it there, the aerial got stolen.
Not wanting to buy new aerials every time I park my car there, I've moved it down to the 'Navigation Inn' at the discretion of the owner.
Pubs
There are two pubs in Stoke Bruerne, the Navigation Inn and the Boat Inn.
As well as that, there's an Indian which seems to be consistently busy.
New Fuel
After the cold snap, got some new fuels.
Ecofire Hotrods – burn very hot but rapidly. There a bit big for my little stove, so I have to chop them into two or three pieces.
Excel – touted by many 'boaters'  as the 'best' solid fuel out there. Doesn't burn particularly well on my stove.
The embers are hot, but they don't burn completely. Unless you tend to the fire, you'll be left with un-burnt briquettes.
Also, briquettes aren't big enough to last long. Maybe 5-6 hours max.
Logs – These are bought logs…
From Tesco it looks like. They're about £5-6 a bag and are sold as 'cured logs' in 5kg bags.
I need to chop them to get them on the fire. Took about 5-10 minutes to chop them.
Once they're chopped, you need to have bed of embers or briquettes to set them into. They don't burn without a good amount of heat.
Wildfire – This is the best 'solid' fuel available as far as I'm concerned.
It says it's not suitable for 'multi-stoves', which is a change from last year when the bag had the 'multi-fuel stove' logo on it.
Whether they've changed the fuel or the bag?
This is still the best briquette fuel. Briquettes last between 6-8 hours and burn completely, if with slightly more ash than Excel.
Also, I use wood sourced from 'treated' wood, which would otherwise be thrown away, pallets, building wood etc.
This is mostly from warehouses, shops and factories.
It's free, it burns well and it saves fuel being needlessly thrown away.
Bye Bye Stoke
Winter cruising season ends on the 16th. After that, I've got 2 days on these moorings before it counts as an overstay.