Out the gate
Out the gate
And away!
Into the wilds….
Again.
Brentford Lock
I've been at Brentford since Sunday.
I was expecting the odd boat to turn up, but so far none, and it's now Wednesday morning.
Good job I booked my OWN passage this time.
I would have been sat here for a while… moored up on the Brent.
Here's a picture of one of my neighbours.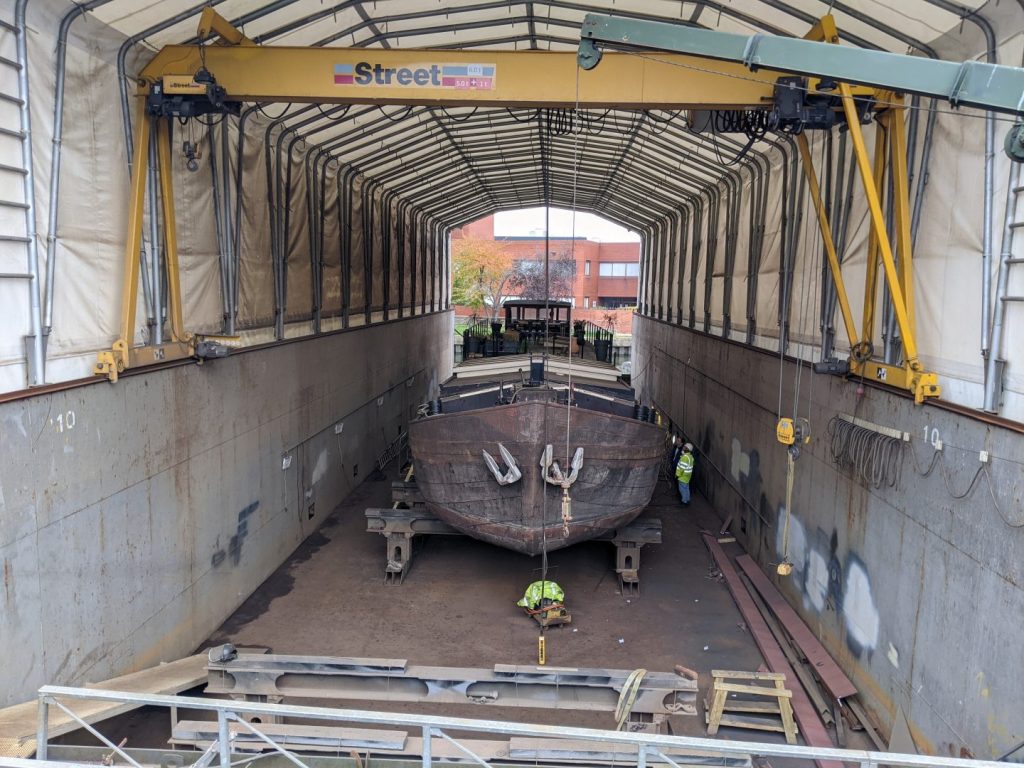 In the mean-time
Sunday, Monday, Tuesday.
Visited Kew Gardens yesterday.
I wanted to visit the 'Music Museum' in Brentford, but since COVID it seems it doesn't have the demand to open throughout the week. Same goes for the 'Water and Steam' museum. I was looking forward to a bit of steam and moving parts, again, closed due to lack of tourist trade.
There're very few planes flying over here in Brentford. It's the next town to Hounslow and Heathrow airport.
Heard 3 last night in quick succession. Within 20 minutes or so. Apart from that, nothing….
The skies are quite.
The streets of London also.
It's a bit like zombie-land. Without the zombies, or tourists we can call them.
Now the streets are filled with London people. Workers, going about their daily business.
It's a different vibe…
It's a more chilled vibe post COVID.
I won't say I don't prefer it.
Apart from the museums being closed, it's great.
Kew Gardens
Finding the two museums in Brentford closed, I continued walking across Kew Bridge to Kew Gardens. Somewhere you can pretty much count on being open year round.
It was open, although some of the smaller enclosures were not.
I arrived late at about 1pm.
I just about managed to make it the full way around as the placed closed at 4pm, the bells on the local church were even bonging on the way out.
Right on time….
I would have though Kew in Summer or Spring would be better for the enclosures, as almost all of the plants were not in flower, or doing much of interest. Autumn doesn't seem to have much effect on them.
Some were slightly withered, most notably the carnivorous plants.
Obviously the lack of insects had indicated to them that it was time to die.
Everything else was green and relatively happy. Not noticing it was autumn at all.
Made my way round and took these pictures.
Monday
I did my shopping at Morrison.
More expensive than Sainsbury's. Believe it or not.
Can't wait to get back to Aldi.
Sainsbury's was passable. Not into Morri at all. Food is small portions at normal price which tastes of nothing. That's unless you buy cakes, which are the best in the world!
They mark everything up to round numbers. £1.09 (aldi) becomes £1.50 (Morri). You get around 4 less babycorns also.
Did the shop, anyhow and did my assignments to finish my course which took me more or less the whole day.
Sailing back to Oxfordshire
Can't say I'm relishing the idea.
Unlike last time, I'm just going to 'haul-ass'.
Straight days of sailing.
Dawn til dusk.
Til then here's some photo's.