The CPS should invite Punch and Judy to provide character witness, on the cash for honours investigation, more bombastic headlines that way.
Help
To help us believe justice is being done..
Lord Goldsmith has invited a lawyer, independent, probably out of the yellow pages, to share in his, probably, large expenses bill for the whole affair.
Any court judge at High Court level court preside over this case, out of 106 to choose from, why Goldsmith with a conflict of interest?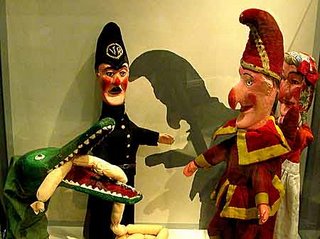 If there's money to be made, why can't we all get involved??