Support a fledgling artist for Christmas
Support a fledgling artist for Christmas
So…
Was looking at my favorite websites and discovered this.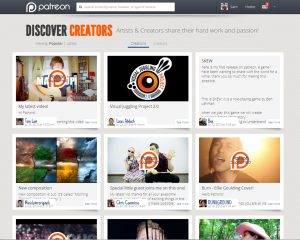 Support new industries, enterprises and artists.
Yes, if you feel like you have a few quid in your pocket, you can become a benefactor.
All in need of cash, the reward could be a link of their website to offering to write a song for you (that would be nice).
As us in the creative industry know, funding is often a problem to organise and to make consistent.
Choose anything
For $1 per month, you can offer your support.
They have a large database of projects and artists.
I am currently supporting one of my favorite website where the advertisers have pulled out.
You can have a look here http://www.patreon.com/chinasmack.
Christmas is coming
As Christmas is coming up, this may be a new and creative way of sourcing that gift that shows u care (aww).
If you wish to support this site, you can do so here http://www.patreon.com/michaeltyler