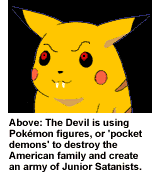 Pokemon it ain't
Pokemon it ain't
The publishers pulled out, but apparently it has massive support.
On it's removal-
Moreover we don't treat this as a failure because yet again this showed us a huge community support we're totally overwhelmed with. After only a couple of hours Greenlight campaign being live, Hatred gathered 13,148 up votes and ended up on a #7 on Top 100 list. This is the best proof for us that there are diehard Hatred fans out there, waiting for this game to be released. And that we need to keep going to deliver them a game that offers exciting and challenging gameplay.
That's saying; after 2 hours on the developers platform it climbed to number 7.
Just show's how many potential ISIS recruits there are out there.
Gotta love the haters, when you read the forums, it says that people that don't hate the game are haters. If you hate a hater, what does that make you?
It's funny to here these people talk.
Anyhow, check out the video.
Related articles