Visiting Celebrity – Jorge Pardo
Visiting Celebrity – Jorge Pardo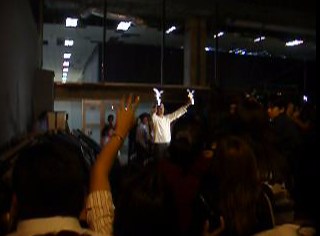 Seems I'm not the only celebrity visiting Lima.
I´ve got this brief video, Jorge Pardo one of Peru´s top singers won 2 'Gaviotas de Plata' for best south American singer in Santiago de Chile and Peru.
He was pulling in at the same time I was.
I think this catches the moment perfectly.