Gayton Junction -> Blisworth Arm
Not much of a move, but I'm on a different canal now. Blisworth Arm. Leads to the River Nene which has been non-navigable for the last few weeks.
I believe it's calming down now, and the boats are starting to come past me again.
Blisworth Arm
It's very quite here. The bird sing a lot.
Last night, there was a fox or some feral animal scouting around the bank side of the boat. Owls screeched in the trees.
I suppose it's better than the sounds of the A43…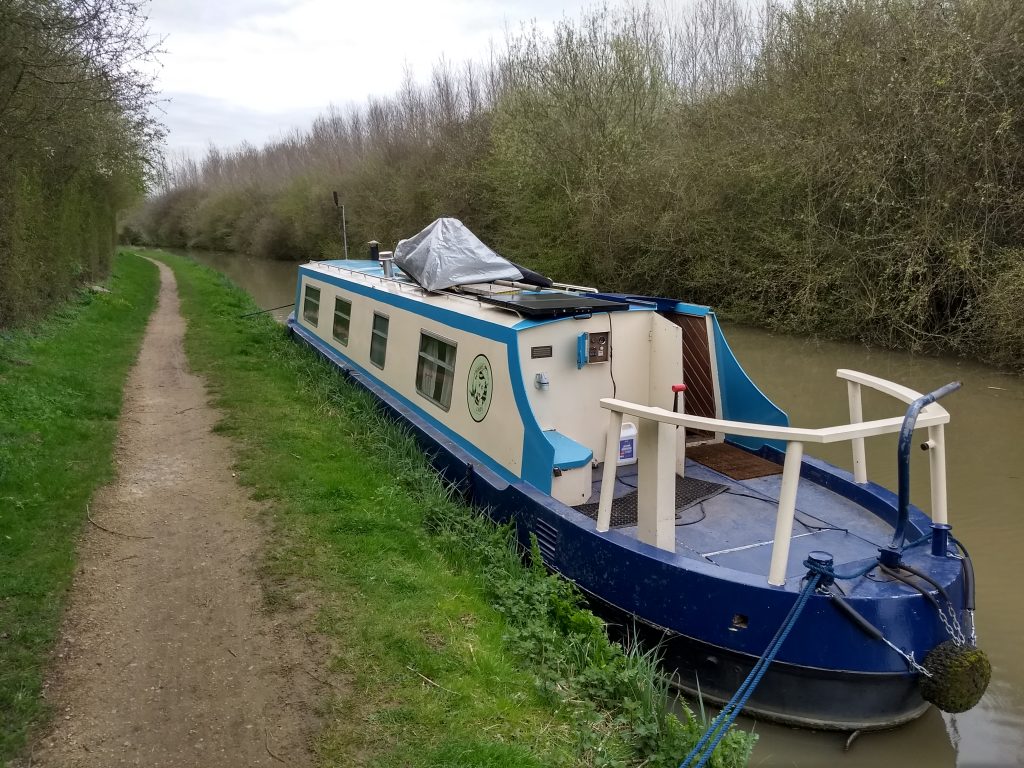 …