Blisworth -> Gayton Junction
Blisworth -> Gayton Junction

This is my new location, commonly named 'Gayton Junction'.
I was here last year, only under the A43 flyover, listening to the cars and trains and painting my boat during the day.
The boat is painted now, and I don't have to stay under the flyover.
You can see Bonnie on the picture if you look closely…
Rain
Today it's raining, as has been the pattern for the last 2-3 weeks to a month.
As I'm not at work, I decided to take the opportunity to have a look down 'Blisworth Arm' which leads to the River Nene and branches off from Gayton Junction toward Northampton.
It's perhaps half a mile or so before the first set of locks.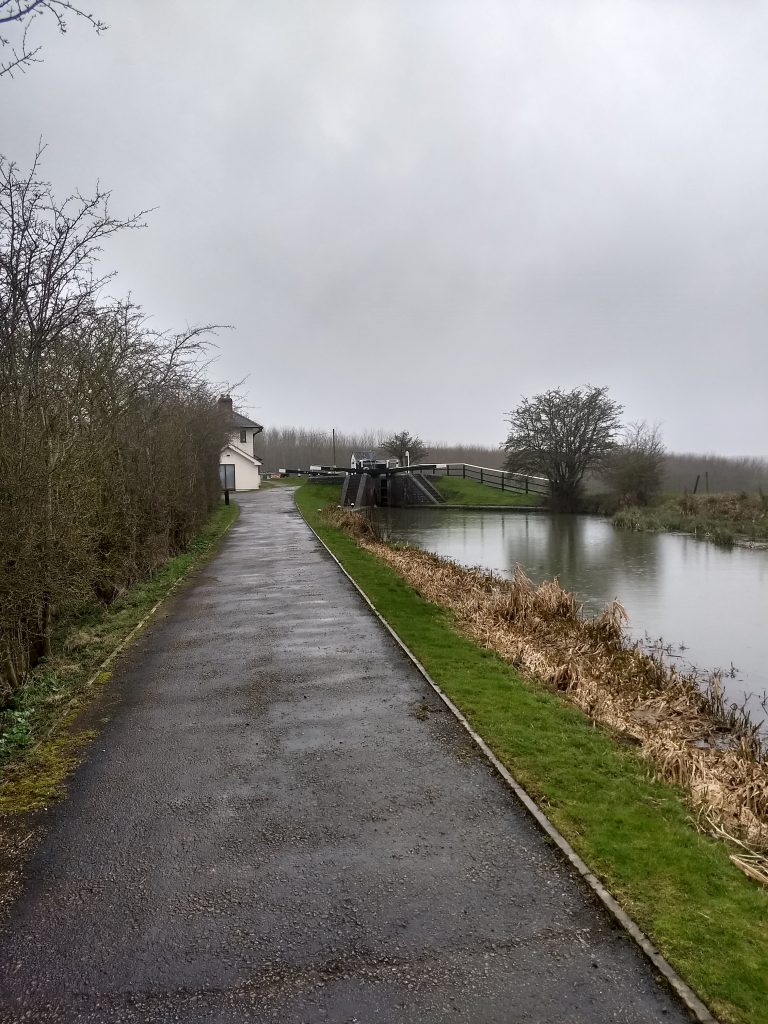 Here it is…
As you can see, it's the tiddly locks like you get on the Shroppie, Staffs & Worcester and all the other little inland canals. These can be easier for a solo boater, as you can run over the roof and your boat doesn't swing around so wildly in the locks.
I'm used to the double locks now. I've been on them for the last 12 months at least.
Since I reached the Kennet and Avon which was 2016.
It's about 4 miles from Northampton in this spot.
Gayton Junction
Has a pub, The Walnut Tree.
I used it's services the other day when I needed to download a game to pass the time in the rain.