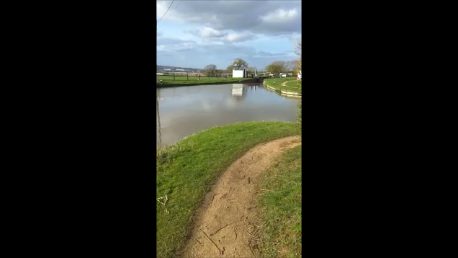 Gayton Junction -> Blisworth Arm
Gayton Junction -> Blisworth Arm
Not much of a move, but I'm on a different canal now. Blisworth Arm. Leads to the River Nene which has been non-navigable for the last few weeks.
I believe it's calming down now, and the boats are starting to come past me again.
Blisworth Arm
It's very quite here. The bird sing a lot.
Last night, there was a fox or some feral animal scouting around the bank side of the boat. Owls screeched in the trees.
I suppose it's better than the sounds of the A43…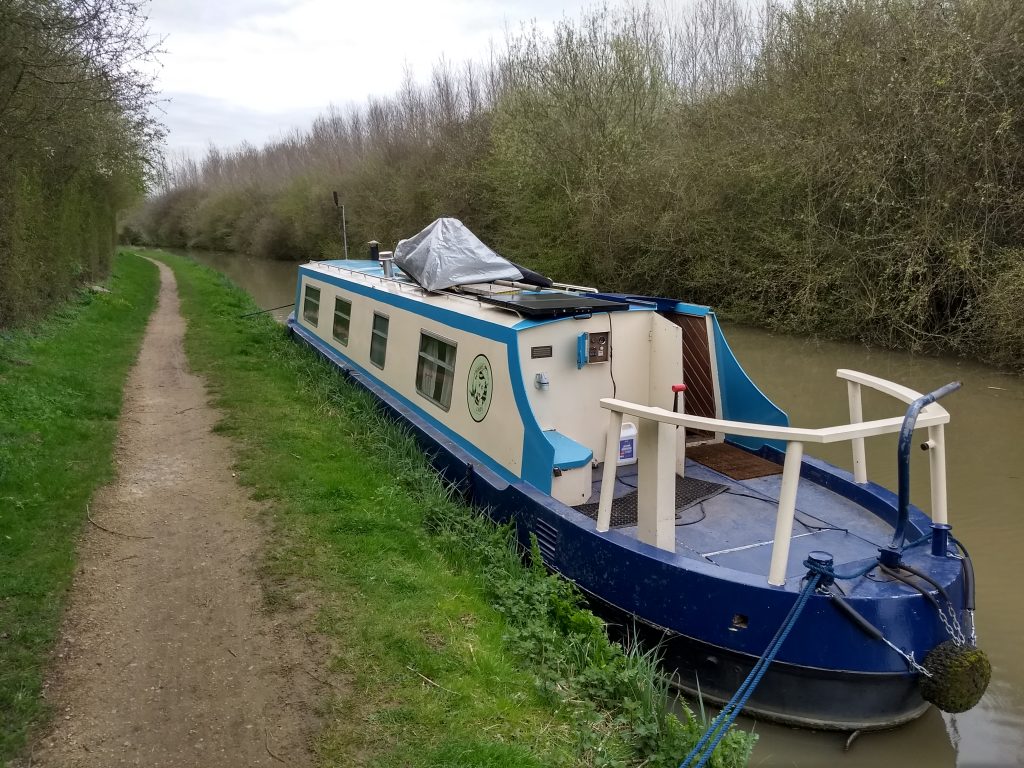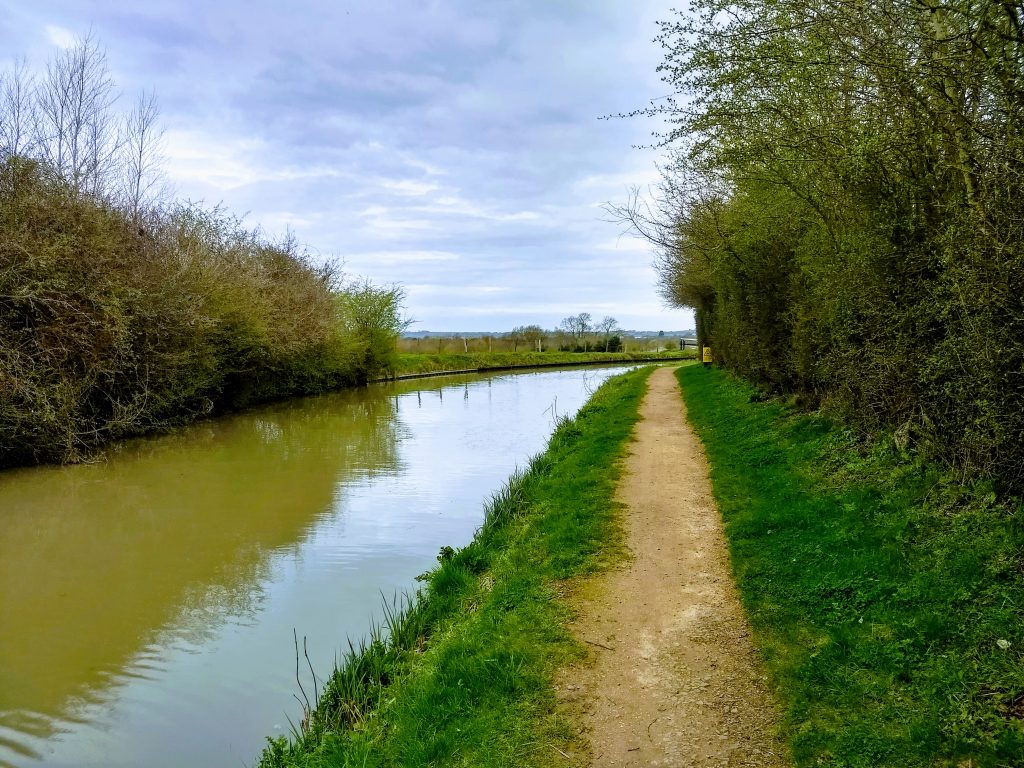 Spent yesterday collecting mushrooms and cycling along the towpath.
Amazon Flex
This Amazon Flex thing has calmed down a lot.
What used to be a limitless amount of work has become nothing.
It's basically a deal where you pay for your own mileage and petrol.
A lot of the time, it's not worth your while. A Flex driver on takes on excess from more dedicated drivers, of which I'm not.
I was a nice money spinner over Christmas, not so much now.
Finish off the painting
Just the final job of painting the lines on the side of the cabin.
It's going to need to be washed and masked up, then painted.
Should only take a day or so. Then we can had the solar panels fitted…