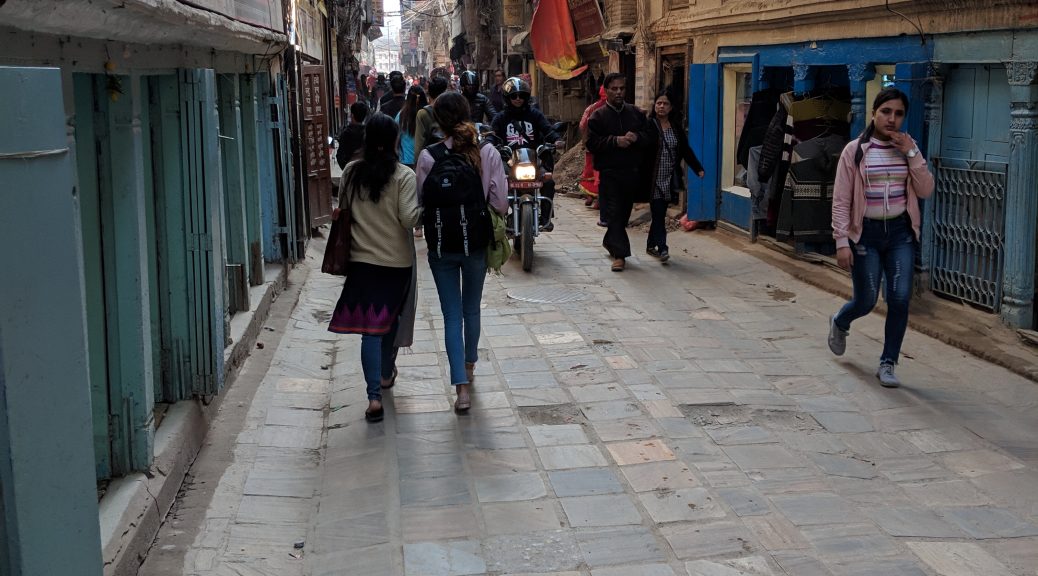 Just arrived last night.
The airport is old. Seems like one of the oldest ones I've been in for a while. Taking the bus down from the concourse, they drop you off in the arrivals lounge, where you have to go through the processes of making a VISA application.
VISA Machines
To make this slightly quicker and easier, they have some fairly modern VISA machines. After entering some fairly simple details, arrival and departure, where you're staying and for how long. Usual stuff. The machine issues you with a receipt, which you take over to the counter.
At the counter you can pay cash or credit card. I chose card, as I only had £10 in cash and the VISA for 90 days is $110.
Getting the VISA takes about 25 mins, queuing up, paying. end to end.
SIM card
Three wants to charge me £6 per MB here in Nepal.
This is going to cost you a serious amount of money if you're not careful, because my phone is set up to do all things over Data-network, (because I live on a boat), not wifi, it's going to just carry on doing the things it always does which could work out kind of expensive.
On the exit from the airport, there are two SIM card retailers. One is NCELL, which is supposed to have good coverage across the whole of Nepal, the other is NEPAL, which is supposed to have less good cover, but works OK in the cities.
It cost £3.50 for 7 days, at the end of which, when I've done some more research, I may switch to another network.
I've already used it many times to look at maps and also book some bus tickets to my next stop.
Hotel
I'm currently staying at a hotel close to the 'Garden of Dreams'.
Last night, the bass from the club over the road kept me awake some of the time, but eventually I got some sleep.
Apart from that, it's very quite.
Durbar Square
Today I took a trek down to the main centre area which was pretty well destroyed in the 2015 earthquake.
They call it Durbar Square.
Here's some pictures from the walk down there.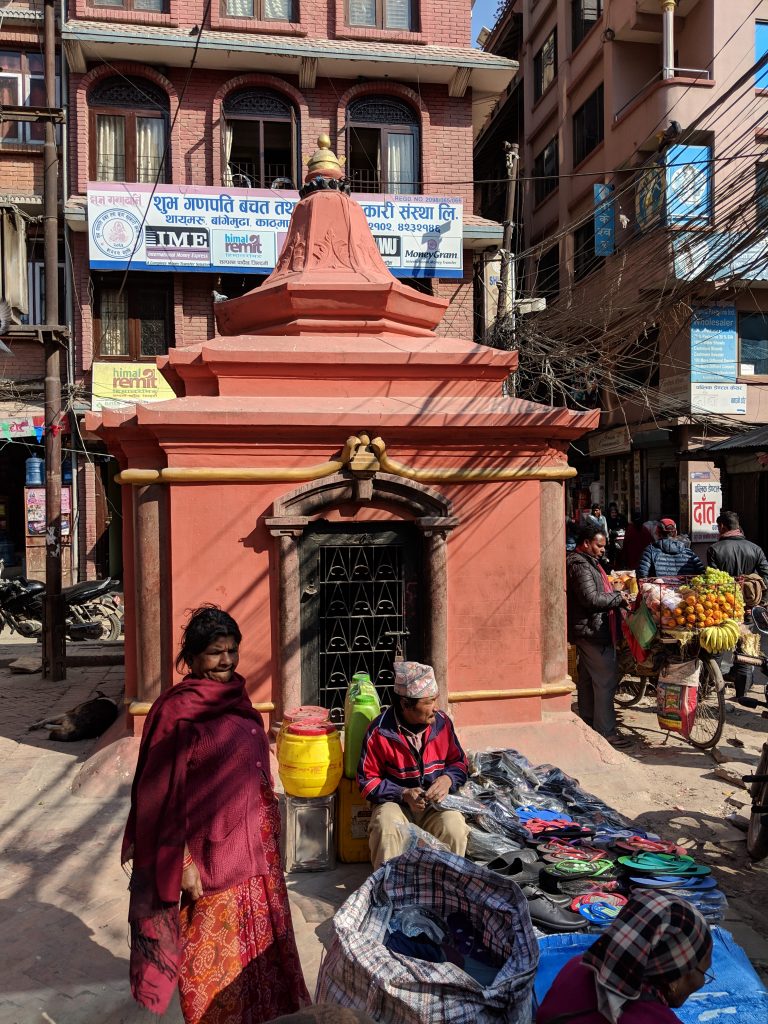 As you can see. People pretty poor here.
Here's some more pictures. …