Welcome to the Nasty Nexus
Or Braunston as some people call it. A place where;
Boating neighbors ignore you when you greet them.
Villagers call you 'spaz' on the towpath as you pass.
Random boaters assault you.
Your car is vandalised when you leave it overnight.
Fishermen give you death stares as you approach them.
Boaters paradise… Good value eh?
Apart from writing a blog post about the place and spending my winter mooring here in 2017, I don't think I've done anything TO the place.
The people vandalise, assault, steal and are generally as unpleasant as they can be without resorting to violence. Which is not always true….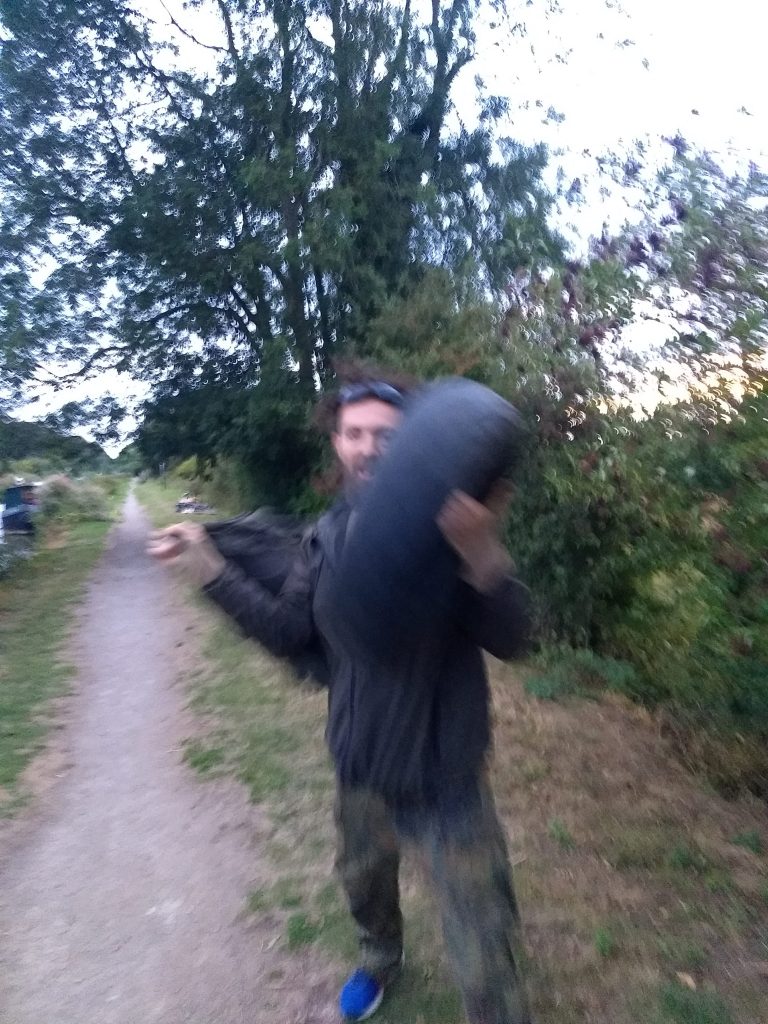 Remember this guy? He decided he didn't like me when I was eating dinner al-fresco, and he was retrieving a tyre from the other side of the canal.
…