Today is the day.
I'm going to Rio Gallegos.
For those who haven't been or read my previous posts I have a picture to stir your interest in this port of call.
Boring
Tundra and desert run a pretty close race but I think tundra takes it in the end.
By numbing and destroying those parts of my brain which wish to live I have forfeited the torment sacrificing nimby or cash in exchange for a quick and easy death.
Death not for me you understand, but rather a passing away, away 2,000 odd kilometres.
In this sombre mood I offer up this picture in memory.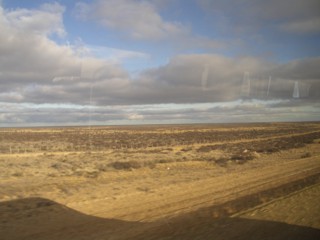 May this and many more like it pass with quick easieness.