5 Essential Plug-in for Firefox 3
5 Essential Plug-in for Firefox 3
5 Plugs in I use every day.

Flag Fox: Little icon sitting in the bottom right of the browser.
Tells you what country the site is located in . Clicking brings up more details such as IP address, WhoIs details. 

Fireshot: One of a number of screenshot programs.
Doesn't cause stability issues and does what it says on the tin.

Web Developer: Analyse pages for JS errors, Css compatibility, cross browser compatability.
Any major design consideration can be checked in the tools section of this handy little add on.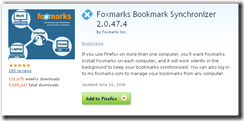 Foxmarks: Synchonise bookmarks across browsers.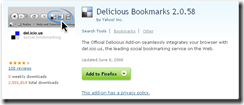 Del.icous: Bookmark socially with this add-on.