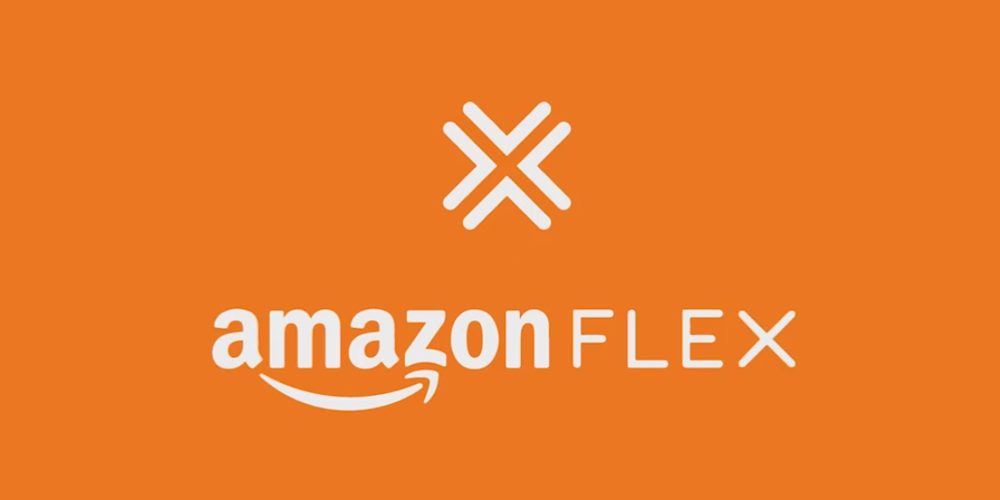 Amazon Flex stopped paying me
Amazon Flex stopped paying me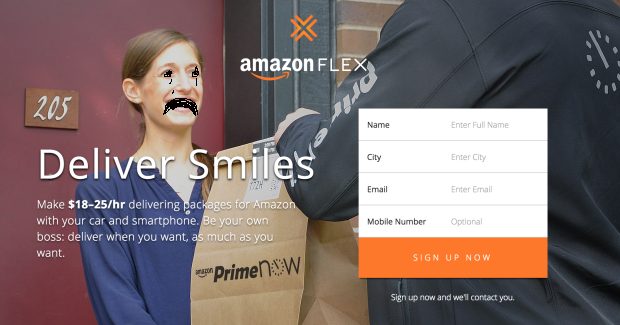 Most recently, this happened on the 21st July 2021. Unlike my experience below, many drivers were affected. Not just me.
Amazon payments stop July 2021
Turns out the error was on Amazon's side. They just fucked it up. They sent out the following email to delivery partners.
Checking social media and the replies, it became obvious that this was purely an 'Amazon Problem'.
Not doing anything is the best option. Nothing has changed my side. I'm changing nothing.
6 hours later, I got this email.
Amazon shitshow
I've been contracting for flex for over 4 years now, and within the last WEEK they've changed my area then stopped paying me, and everyone else on the program.
I'm not sure what's been going on. But at the moment for one reason or another, flex seems like a shitshow.
Back to 2017
I've been working for them for a while. Since October. Over 2 months.
Amazon Flex
Amazon Flex is basically an app which you install on your mobile phone. Along with the app, goes this contract, the Amazon Flex delivery contract. AMAZON FLEX INDEPENDENT CONTRACTOR TERMS OF SERVICE
You're not employed by Amazon as a Flex driver, but you're self employed providing a delivery service on Amazon's behalf.
All your packages are provided by the company, and you have to go to the depot to pick them up.
In the case it was the Northampton Depot on Saxon Ave, DNN1.
This is where I'd go for each delivery block. At the end of each week on a Wednesday, you'd be paid the amount owing for the previous 7 days, into your bank account.
Here are some drawbacks of Amazon Flex
Despite it being a good way to earn cash if you've got some spare time, there are some drawbacks.
The app: Bad routes
It automatically gives you what it deems to be the 'best route' for your delivery consignment.
This is ALWAYS not the case….
[It is always a convoluted and inefficient route. A route, which if you followed would end up taking twice as long. A route which if you followed, would end up costing YOU money.
Why Amazon Flex do this is unknown.
Each time you pick up a consignment, you're going to have to open up the 'itinerary' tab, look at your points, and work out for yourself the best route around the points you've been given.] – This has changed now, the routes are a lot better MT (21/09/2020)
If you've got a poor phone, you're in trouble. Amazon's gonna send you round the houses and all your parcels are gonna be late.
Your gonna end up driving round like a wild thing all crazy and tearing yur hair out, visiting and re-visiting addresses on the same road after going on 12 mile detour. That kind of thing.
Non communication
Amazon Flex put you on standby for any number of reasons. If you receive a complaint in the UK, they won't let you know, they put you on stand-by.
If you can't deliver a parcel or two and it's not up to par, they don't let you know, they put you on stand-by.
Effectively, they keep you hanging on, never knowing when work is coming in.
I've been moved to stand-by for two weeks. No-one told me there was a problem. No-one even let me know I was there.
It was only through checking the Reddit group on Amazon Flex that I found out that such a thing exists.
(**Amazon Flex Stand-by is a situation where Amazon will offer you no work. When you check the app, it will say 'no delivery blocks available' please check back later.)
Run up to Christmas, I knew there was LOADS of blocks available. Amazon put me there. Never told me anything or any reason why that may be, so I'm telling you now.
If you get a complaint = Stand-by
If you don't deliver all your packages = Stand-by
Non payment of fees
Since Christmas, I've delivered 8 blocks for Amazon. They now owe me £300 in fees.
They're now refusing to pay me for these blocks citing the fact that I can't enter my bank details properly.
I know this, their current stance is untrue for 3 reasons:-
1) They haven't attempted to pay
They are refusing to pay. They haven't attempted to pay me, I know this because they haven't sent the automatic notification.
Amazon Flex send you a payment notification email. It's called 'Your payment from Amazon Flex is on the way!'.
It's an automated notification that your payment has been sent, and is on the way.
They didn't send these and didn't get my pay. No attempt was made to pay in. No refusal was made to accept payment.
2) They said my details were incorrect and had changed, they hadn't
You receive a notification when anyone changes your bank details, be it you or anyone else.
It's an automated message they send out:-
You are receiving this e-mail because your account information (phone number, bank account information, or other) for Amazon Flex was recently changed. If you made these changes, then you can ignore this e-mail.

If you didn't make these changes, please do the following as soon as possible:

Sign in to the Amazon Flex app and confirm that your account and bank information is correct.

Change your password using the 'Forgot Password' link on the home screen of the Amazon Flex app.

If necessary, email us at [email protected] with any questions or concerns and we'll be happy to help.

Thanks for delivering with Amazon Flex! The Amazon Flex Team
These messages are automated. They happen automatically. They are part of the Amazon system.
Not receiving messages simply means those actions haven't happened.
No humans get involved.
3) They said that I had entered my details 'incompletely'
Their latest response 17th Jan said –
"We have confirmed that there was a change to your banking information. Unfortunately, the change was incomplete and requires additional action on your behalf."
This is also a lie.
When you enter you Amazon Flex bank details, the app carries out an automated check with your bank.
That's right. The app checks directly with the bank the account is valid and will be able to receive payments.
If it doesn't check out, it will give you this error message. It's called an AM-00 error.
This effectively leaves you unable to complete the account details if any aspect of your account details is incorrect.
I know this because when I first signed up for the flex account, I entered my old address details. Address details in the area I was delivering, but not my official address that I'd given to the bank.
Support are claiming this is the case now. But it isn't. My details go through fine. No problems.
They are simply lying. I'm receiving no 'notification of payment' and no payment. My bank details are going in just fine.
Upshot
I've written them a letter under their 'complaints procedure'.
Amazon Services is committed to providing a high quality of service to you. In the event that you are dissatisfied with any part of the service you receive, please contact [email protected] In order to deal with your complaint effectively, Amazon Services will require your full name and a detailed summary of your complaint.
Amazon Services aims to investigate and respond to complaints within 10 days and will provide you with a final outcome no later than 8 weeks after your concern was raised. If you are dissatisfied with the response to your complaint, you may refer it to the Financial Ombudsman Service ("FOS"), within six months of the date of our final response to you. You can find more information on the FOS at www.financial-ombudsman.org.uk and you can contact them at:
By post: The Financial Ombudsman Service
Exchange Tower
London
E14 9SR
Telephone: 0800 023 4567 (calls to this number are free on mobile phones and landlines in the UK) or 0300 1239123 (calls to this number cost no more than 01 and 02 numbers in the UK)
Email: [email protected]
This basically gives them 10 days, (from the 17th), to give me a 'final response'. Then another 8 weeks before I can go to the Ombudsman, under their rules.
I may just go to the small claims court before that. I don't think that's a reasonable time frame.
**Update 21/01
Spoke to someone called 'Tyler' on email..
He sent me this message.
Hello Michael,
 
My name is Tyler and I'm reaching out to you on behalf of Amazon Flex. I wanted to follow up with you concerning the payment issues you are facing.

I'd like to schedule a call with you and wanted to check if there was preferred time and day I may reach you, please let me know. Otherwise, you're welcome to write back to me by replying to this email. I look forward to helping resolve your concerns.

Warmest regards,


Tyler
Since then, he's not replied to my emails. It's now back to someone called 'Kourtnee'. Sounds a little Indian?
Anyway, they're asking me to do the same things again, enter and re-enter my bank details.
Turns out the 'complaints procedure', (above), is only for people that have taken out 'Amazon' insurance for their vehicle.
I haven't done this, so will be bound by the standard term of 'non-payment under UK law', which is 30 days.
Update 22/01
To be fair, Tyler contacted me last night. It was about 9pm. I was just settling in with my cocoa. The phone rings. It was the Amazon support number from Ireland (353 1247 8198).
Tyler introduced himself and apologised about my bad experience, and explained that they would do their best to put it right.
He explained my payment details had be accepted, but had to be run through with 'exceptions' on the last 4 occasions.
He explained that the exceptions came about where some of the details were technically incorrect, but the payee, (Amazon), was willing to parse the information.
This last 2 times, they weren't.
They didn't let me know this was the case, and I didn't get paid.
I've had various conversation with support in India, who are utterly useless.
The last email I received from Amazon Flex Support, (in India):
Please review and update your bank account information within the app using the steps below. Please note that updating bank account information requires us to send you an SMS message, so be sure to have your correct mobile phone number listed in your account. Please input your ACH banking information, which requires a routing number (9 digits) and an account number.
This information is patently wrong.
Everyone in the UK knows a sort-code is 6 digits.
Wrong and confusing.
Tyler did explain that there was a problem with Amazon Flex accepting the sort-code I had entered since changing my details and re-entering them.
In order to solve these problems, rather than pretend I have a 9 figure sort-code, we did some troubleshooting, which involved entering some placebo information which would, 'flush' out and reset the system.
I had to enter
Name: Troubleshoot
sort no: **-**-**
A/c: 00000000
This would flush the system out, and reset it ready to enter my correct details again.
This I did. We have a couple more options, but that's the lie of the land at the moment.
Update 24/01
This has been sorted now.