Belgrade – Attractions – Square Republica
Belgrade – Attractions – Square Republica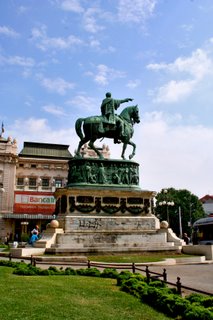 Square Republica – Belgrade
Center of Belgrades touristy pedestrian zone where all seems normal and westernised.
Buses are free in Belgrade and most of them lead here.
History
There is some history about the square. I've no doubt read it and forgot it, so I'm not going to bore you with it.
If you want to shop this is the place to start.