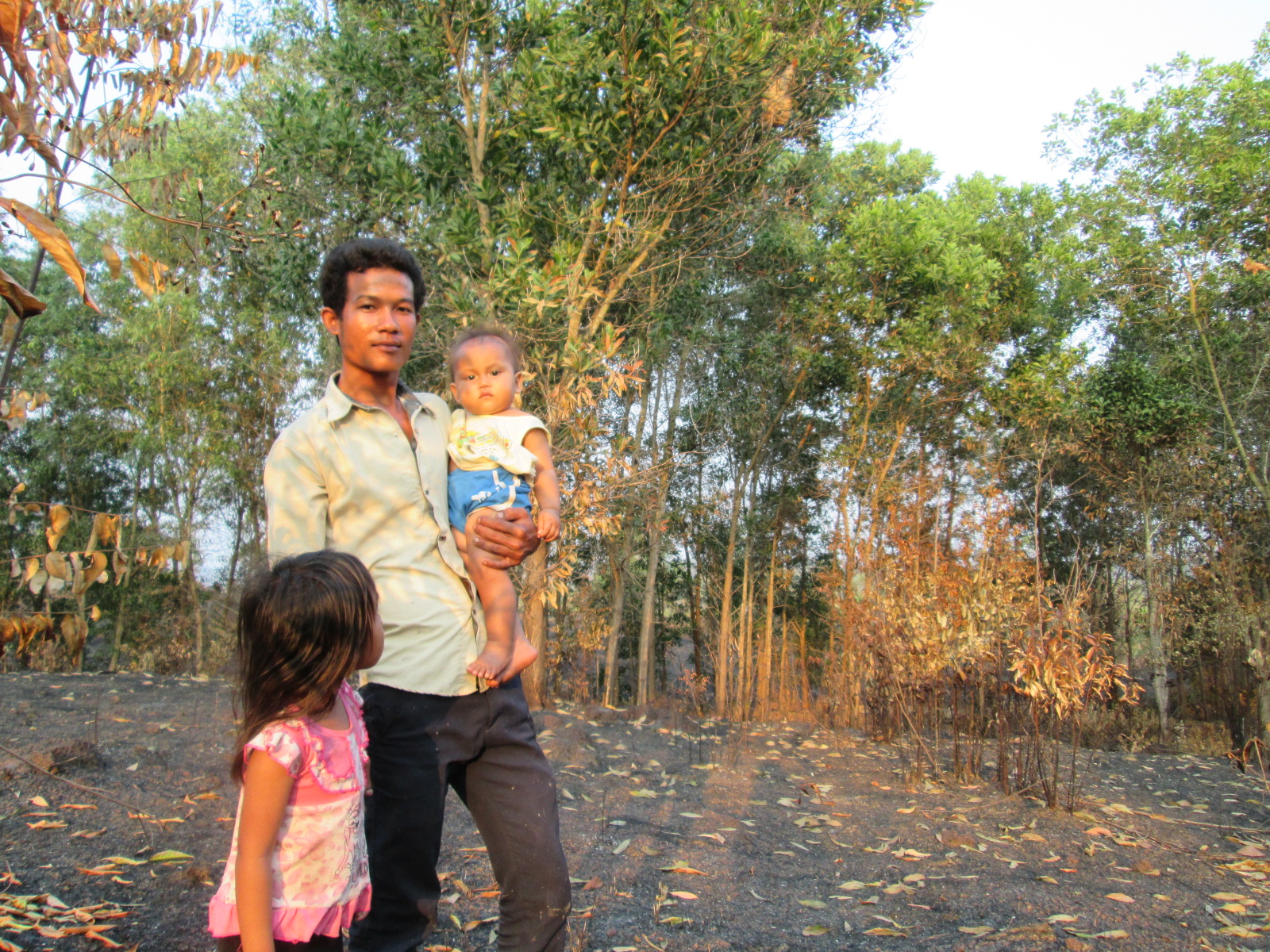 Bike blows up
Bike blows up
Making my way to Kampot from Sihanoukville. Had a slight problem.
The bike blew up.
I was just coming down the hill and up the other side, heard a crunching sound. Pulled the clutch in. The engine stopped.
Pulled over.
Luckily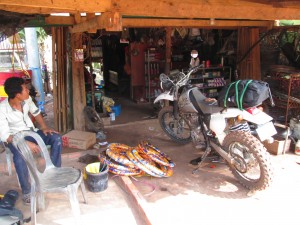 There was a young man, Tay. Who came across, 'You have problem?'.
He spoke english, so I drew him a diagram of what I thought had gone wrong. His friend owned a garage 10 yards away, so we pushed it to that.
There his friend undid a couple of screws, then decided he didn't have the parts or expertise to deal with it. He wanted to tow it 2km down the road to another friend.
This friend also owned a garage, and would be able to find and fix the problem.
I explained I had hired the bike from Phnom Penh. Took it to the friend, he had a look at it, phoned the hire dude. He said I should wait there and they would bring another bike out from PP in 2 hours.
Cambodian hospitality
For the next 3 hours, Tay showed me round his home..
Introduced me to his family. Gave me some food. And tried to get me drunk. Met his sister.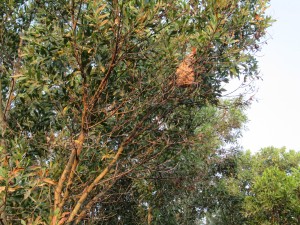 Challenging.
Got the new bike. Stopped for a drink and the lights and electrics stopped working(!)
This meant riding to Kampot in the dead of  night with no lights, cows wandering across the road, navigating by the moonlight.
When I reached Kampot, I'd had enough. 🙁
Related articles