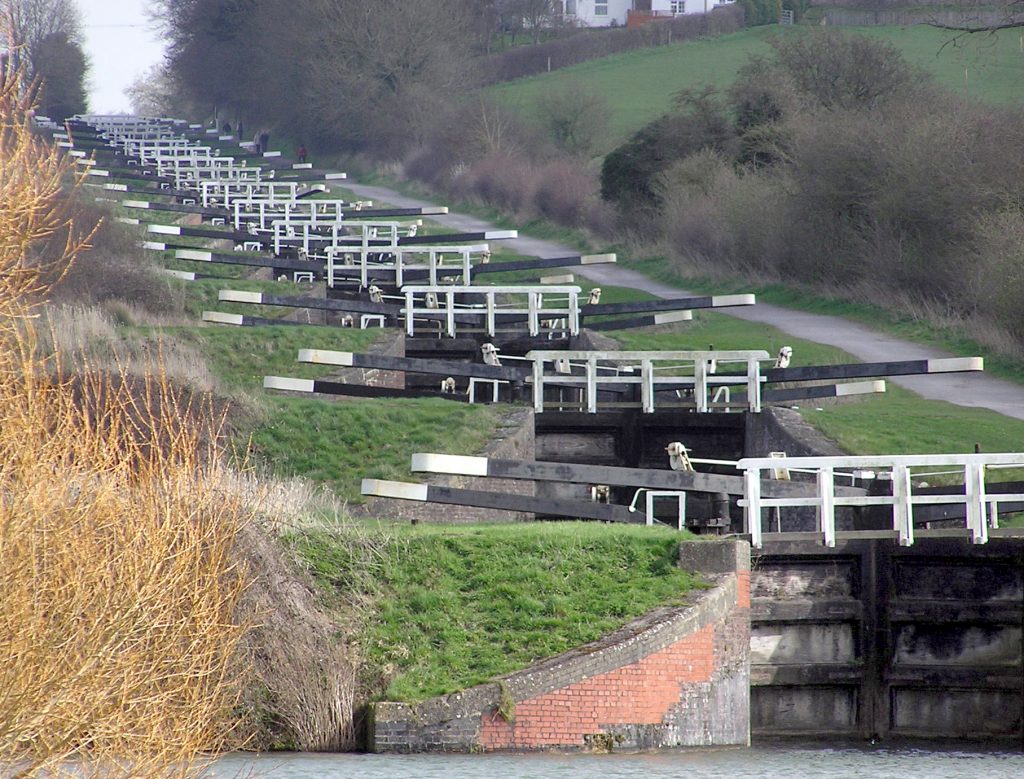 Diesel hasn't sorted the engine out, it now needs 'bleeding'.
Whilst the engineer I spoke to yesterday agreed to make it for 10, his cat was taken ill in the night, and their were some complications and confusions.
These weren't helped by the fact that my phone was flat and I couldn't get a signal.
Whatever, I decided to pull the boat down to the next marina.
7 Locks away.
Caen Hill Marina
The boat is now moored in Caen Hill Marina.
I've had a chance to tidy her up a bit, and her batteries are charging.
Haven't had chance to look at the engine – due to the weather.
I've got until 2 pm tomorrow to sort it out myself.
It ain't a great or difficult job.
Bleeding a BMC marine engine
Bleeding is a case of getting all the air from the injection system, by means of manual pumping and turning the engine over.
When you run out fuel, it's a kind of standard job you'll find yourself, or someone else, doing.
I've got some additional kit and tips off other boaters, and TBH, I'd managed to bleed it through most of the bleed points on the BMC 18,000 engine. I need the power in the batteries to continue the job and finish off.
I'll have another look at it tomorrow, when it's not raining.
No pictures or map today.